Administrator
Staff member
Another
sunlit contrail
makes the news. This one looks particularly odd close up due the large out of focus red reflection of the sun.
http://www.cbc.ca/news/canada/newfo...otted-in-the-sky-near-charlottetown-1.2839254
Charlottetown, Labrador, N.L, Canada, 4PM (Atlantic time AST, UTC-4 so, 8PM 20:00 UTC ) Monday Nov 17th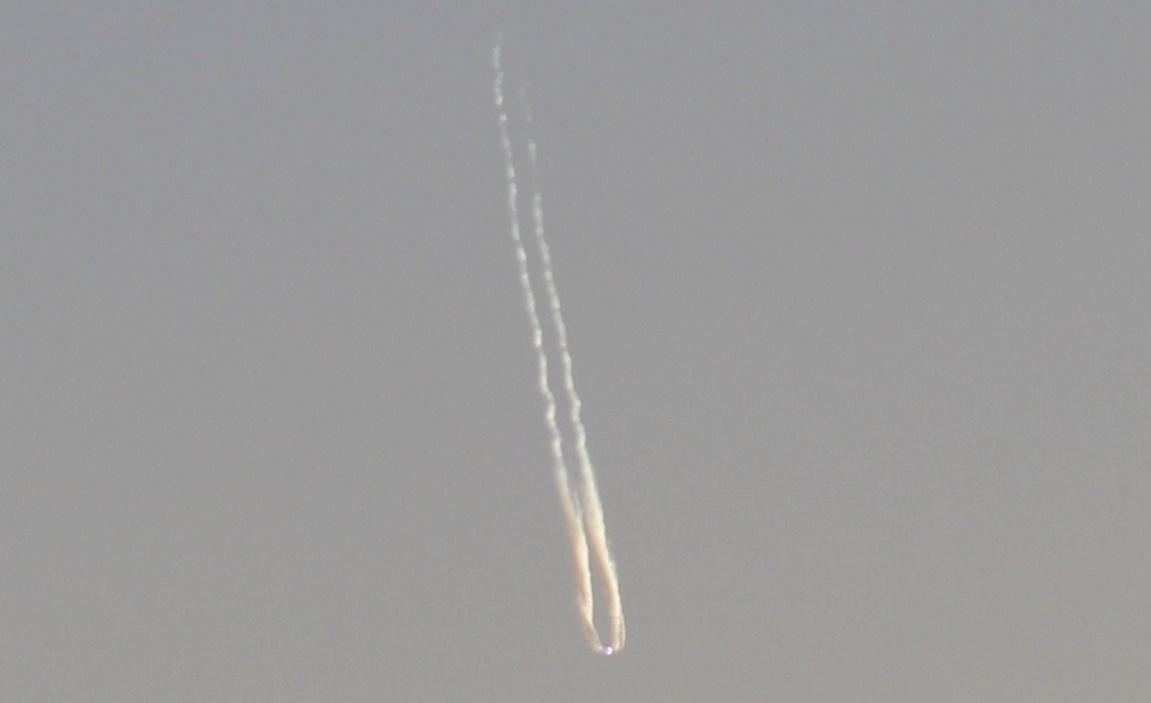 It look even more odd when the contrast and colors are adjusted, as is done on the version of the image most used in the news: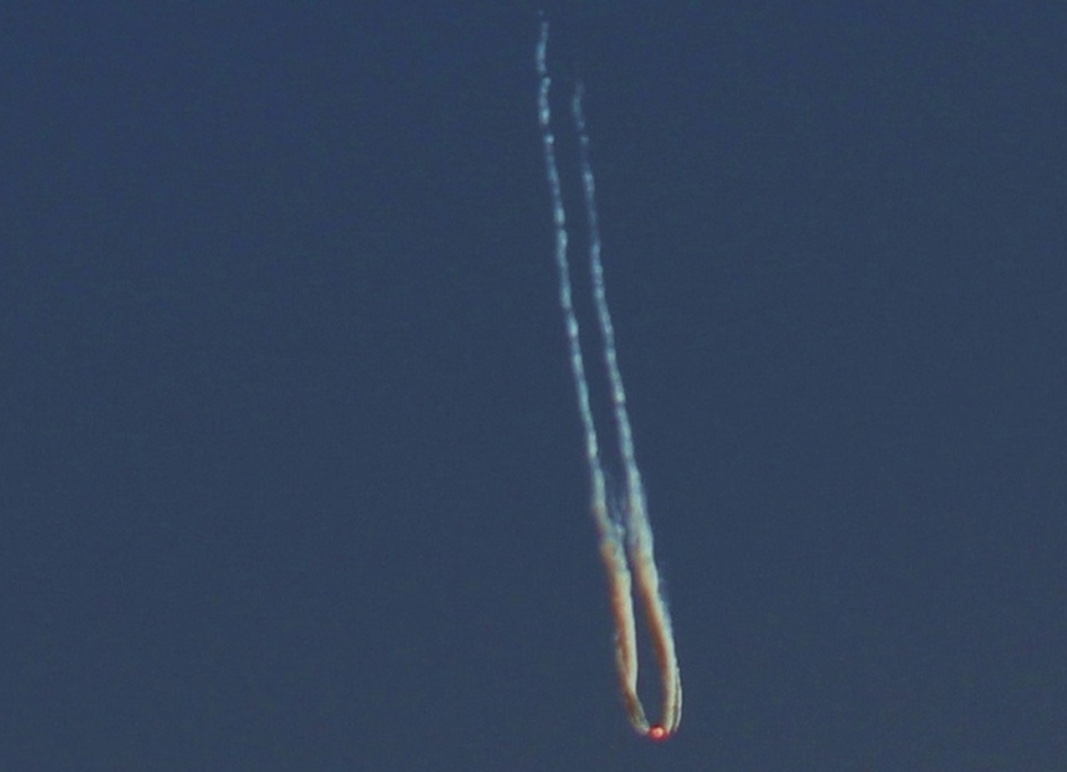 The following is copied from
another post
, but applies equally here.
Judging by the size, position, time of day, and speed, I'd say it's a short sunlit contrail, with the plane also reflecting the set sun from over the horizon, the direct reflection giving a large flare. The shape of the contrail looks like it's from a 747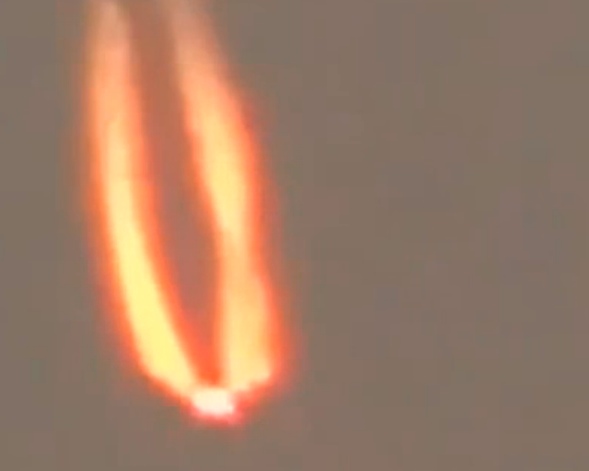 747 contrails for comparison. Note the distinctive twist.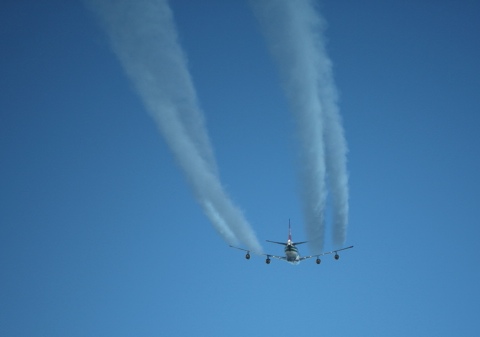 And here's an example of how even a small area of reflection can give quite a big flare: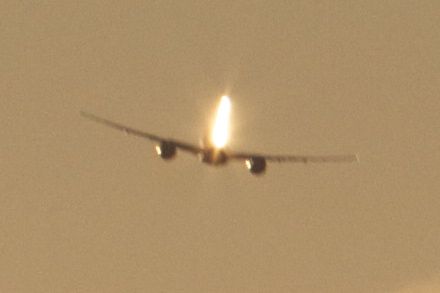 747 contrail with a comet in the background!
http://sagansense.tumblr.com/image/46129422515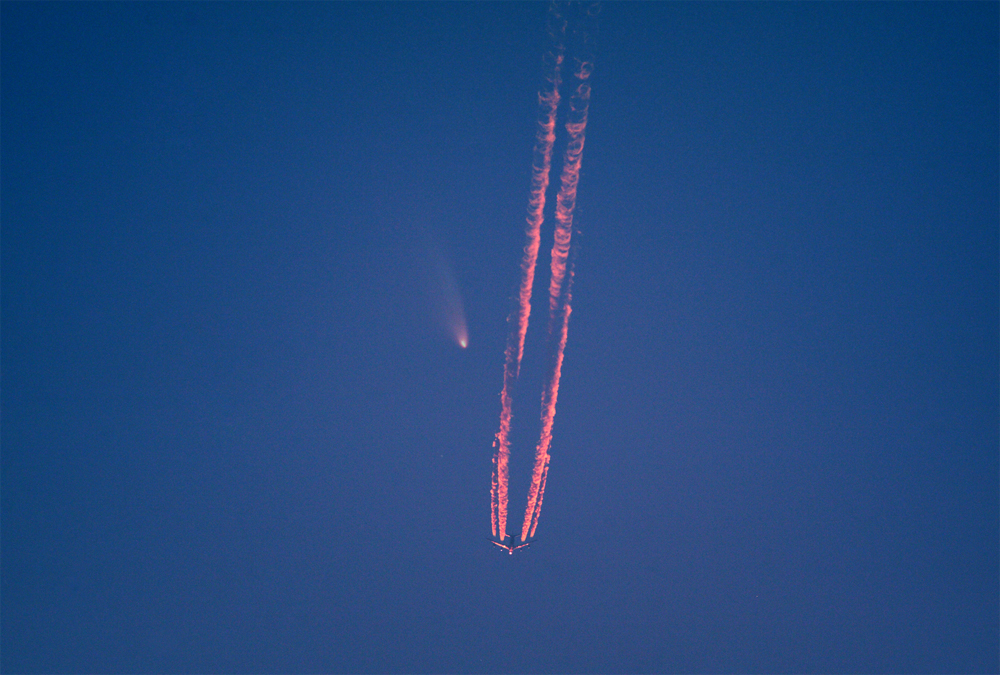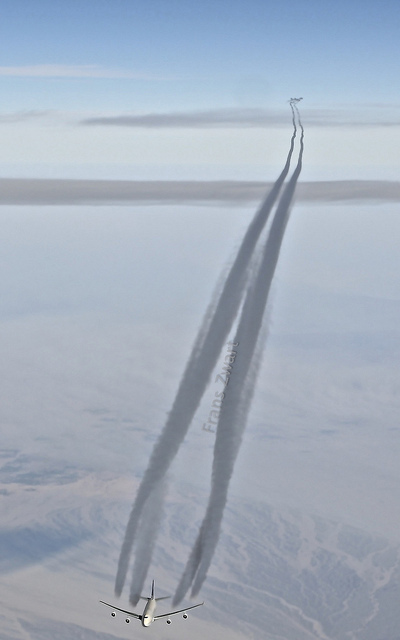 Imagine this, but with the sun reflecting off the plane into your eyes:
See also:
http://contrailscience.com/short-sunlit-contrails-look-like-ufos/
Last edited: