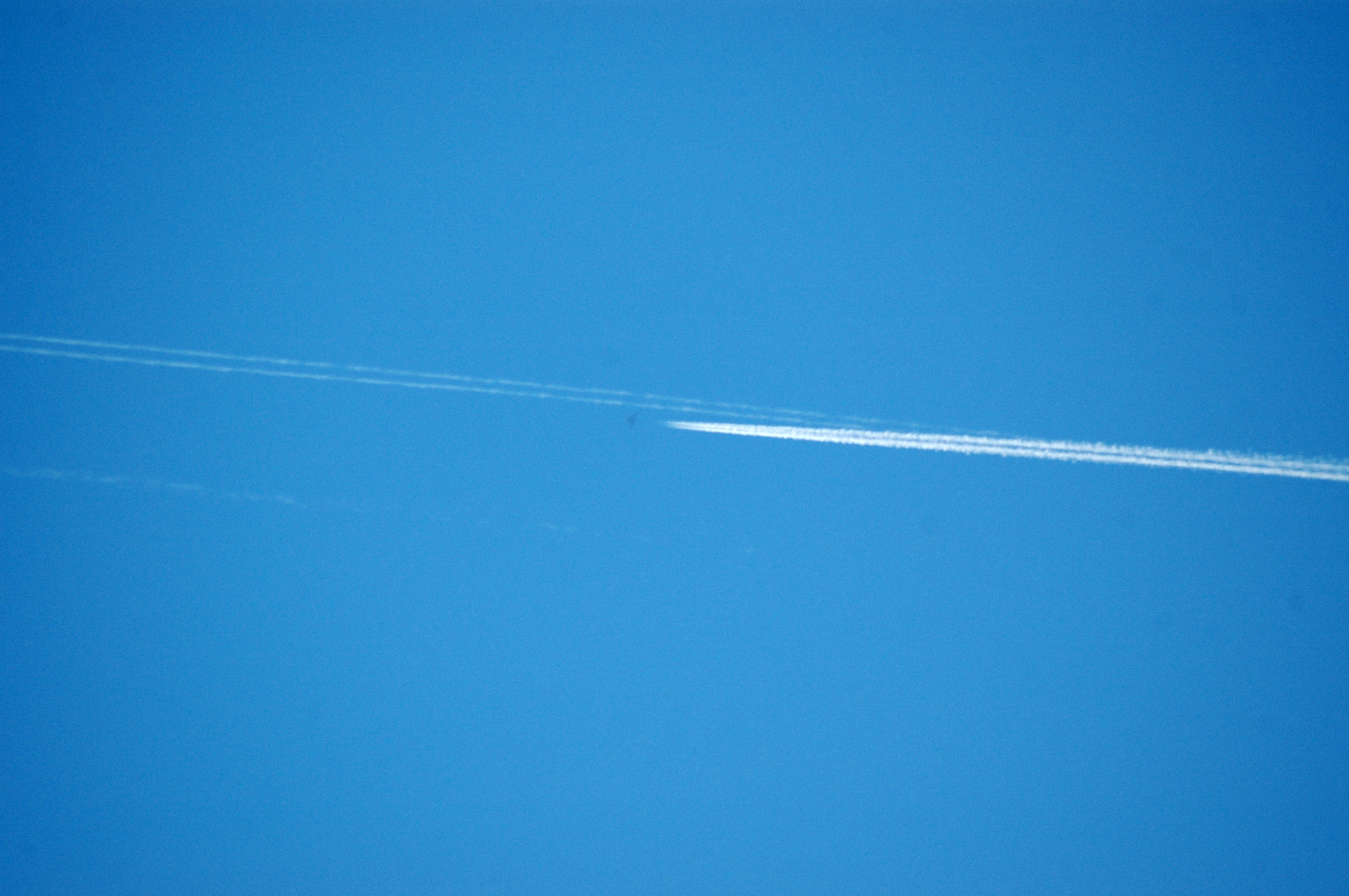 Link to Exif.
http://regex.info/exif.cgi?dummy=on&imgurl=http://sitelife.aviationweek.com/ver1.0/Content/images/store/5/7/b57384e6-a5fd-4393-b7ca-9fc018a39528.Full.jpg

Camera: Nikon D70
Lens: 300 mm
(Max aperture f/5.7)
Exposure: Auto exposure, Program AE, 1/1,500 sec, f/5.6, Compensation: +1/2
Flash: none
Date: March 10, 2014 4:32:44PM (timezone not specified)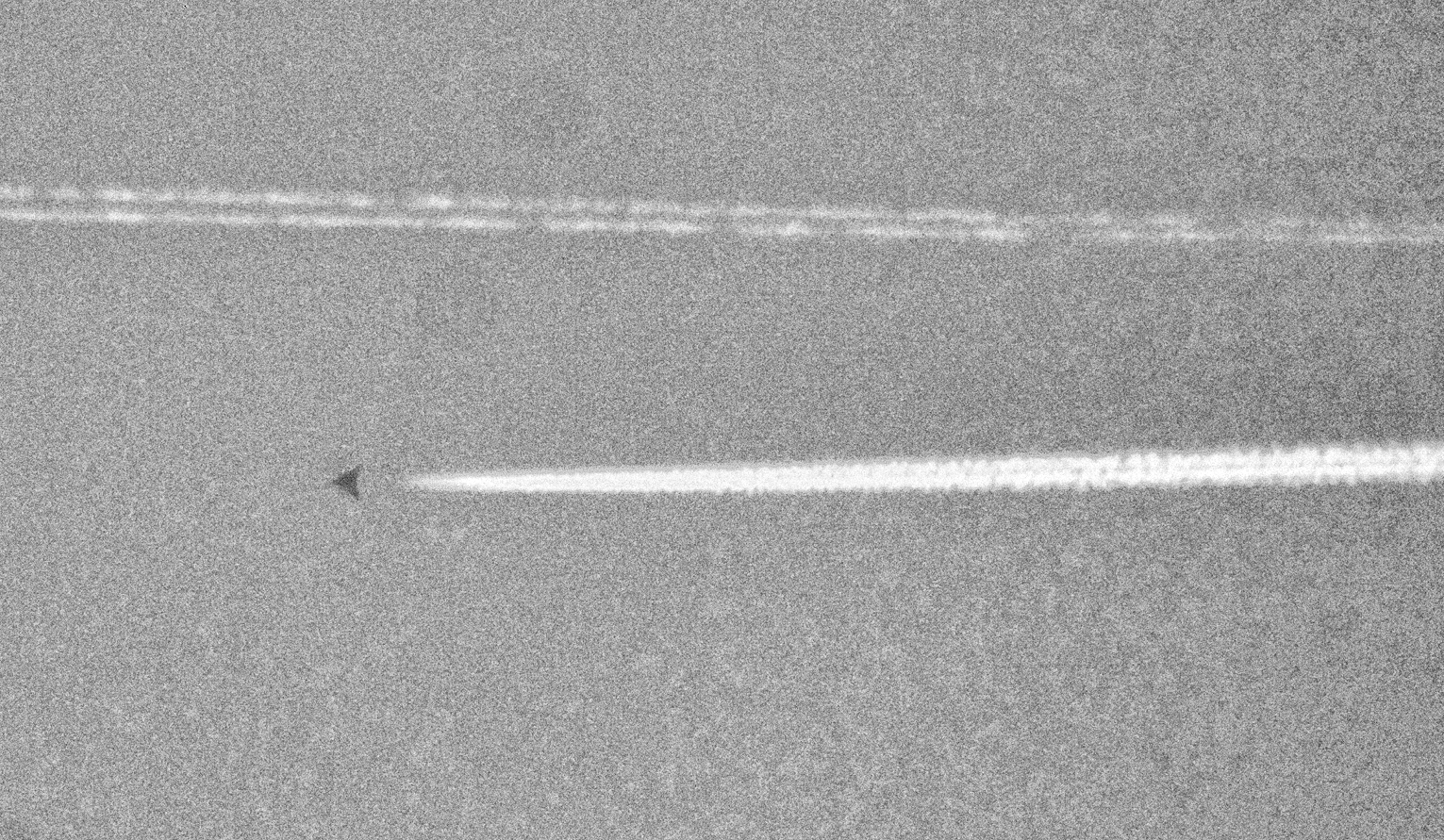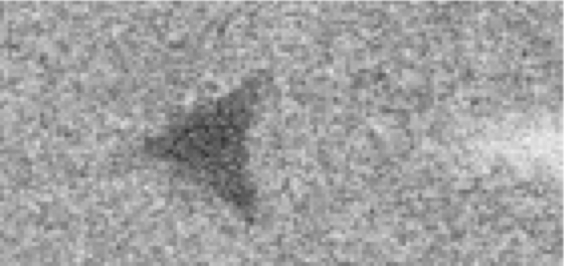 Direct link to image claimed to be of all three unidentified aircraft. No full Exif data.
http://3.bp.blogspot.com/-EQnWvVspB-s/UzXUt10jWmI/AAAAAAAAV44/X7LJpnMBiYE/s1600/enhanced3s.jpg
http://deepbluehorizon.blogspot.co.uk/2014/03/mystery-aircraft-photographed-over.html
From
http://deepbluehorizon.blogspot.co.uk/
http://www.aviationweek.com/Blogs.a...79a7Post:98ddaa5a-e2b3-4a1a-9218-14d04d3ef6a1
The timezone on March 10th is not specified in the Exif. Daylight Saving Time change would have been on the 9th so possibly the camera automatically updated?
Douglass claims
Watching the playback it became very obvious that was exactly what happened. During the time in question, there was a fifty mile-wide gap of airspace, a clear corridor in the area that the mystery 3 ship formation had flown though.
Does anyone else see this corridor?
16:32 DST = 2132 GMT
The following Flight Radar 24 playback runs from 2120 GMT. The three aircraft do not feature on the playback.
http://www.flightradar24.com/2014-03-10/21:20/12x/35.22,-101.71/8
Unfortunately Steve Douglass does have a bit of dubious history. I do hope that he hasn't faked this or is trying to pull off an April Fools? Douglass is the chap that was just about to film what he claimed was an undisclosed aircraft back in 1993 when the batteries on his video camera failed. He was also the guy that was famous for the "donuts on a rope" contrail image when he tried to pass it off as being produced by an aircraft with pulse detonation engines. If you look on his blog he is claiming that the "Pulser" aircraft is back as he photographed more "donuts on a rope" contrails during 2010. Douglass was also involved in the propaganda nonsense during the Kosovo campaign 1999 where he gave interviews on Jeff Rense conspiracy radio show claiming that NATO had hidden losses of some 22 manned aircraft. All this was based on his claimed radio intercepts during the campaign. I do hope it is genuine but with his past history I can't quite help but question it.
Any thoughts?
Last edited by a moderator: