This really is now entirely off topic, as you say, and I shall not post further on this thread unless I have something apposite to offer; however, the Bin Laden speaking in the video you refer to is Bin Laden E in the composite image above: I leave it to your judgement as to whether or not he can be reliably identified as the same man as Bin Ladens A-D.
Admin Edit by @Mick West :
The image above is stretched horizontally, and seems to have have been chose to show Bin Laden in an unfamiliar pose. A viewing of the original video makes it quite clear that it is Bin Laden.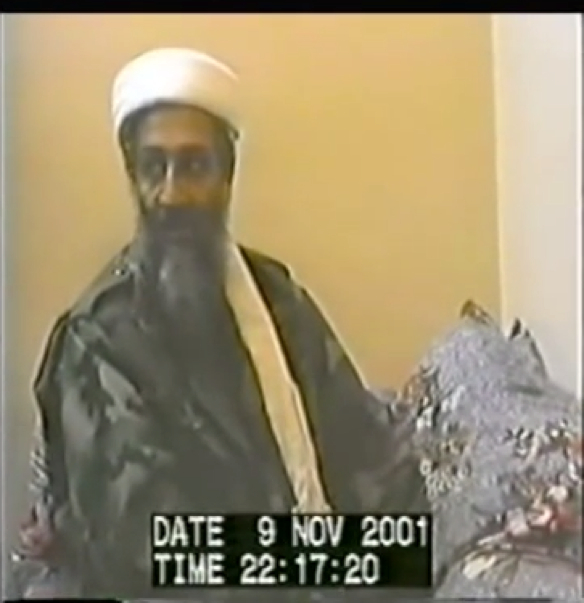 Which looks just like him:
A likely error is displaying a 4:3 (12:9) video in 16:9, so a 12 wide video would become 16 wide. So an exact correction for that would be to reduce from 16 to 12, or to 75% of the displayed (and presumably stretched) size.
Here's that precise adjustment on image E: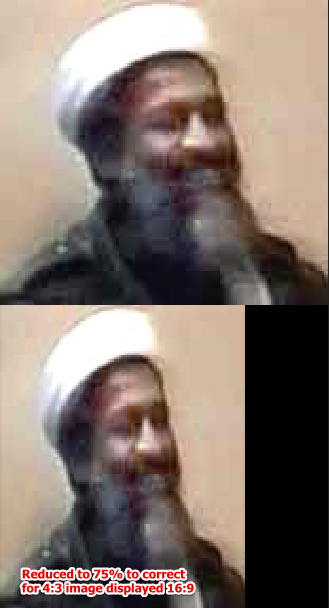 Can't find the precise frame, but this is close enough: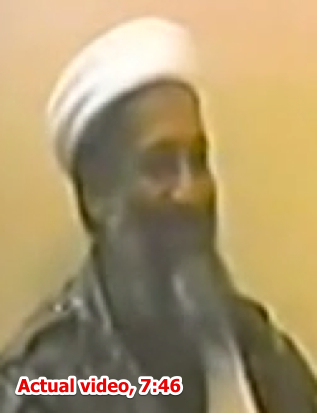 There are also better quality stills that were released
Last edited by a moderator: