Administrator
Staff member
Х-Версии
(X-Versii or X-Version) is a Russian TV show that covers things like UFOs, Bigfoot, Ghosts, and other weird news, last year did a segment on the "Chemtrails" theory
While the segment first aired in 2013, it was recently re-uploaded to YouTube, and is being shared on social media as some kind of new State TV "going public" of the chemtrail story:
https://www.facebook.com/GlobalMarc...0482964826830/269634623244996/?type=1&theater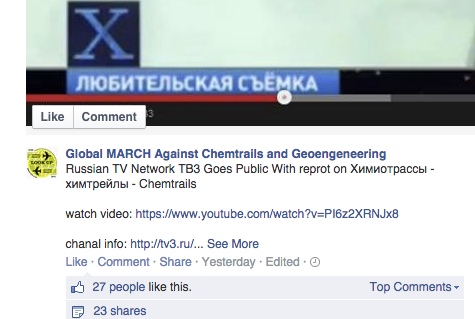 The suggestion being this is some kind of government admission. It's not. X-Version is simply a "Weird News" TV shows that covers weird stuff. The fact that they made this show gives the show as much credibiltiy as do their shows about sea monsters, evil spirits, and time loops.
Here are some typical other shows from X-Version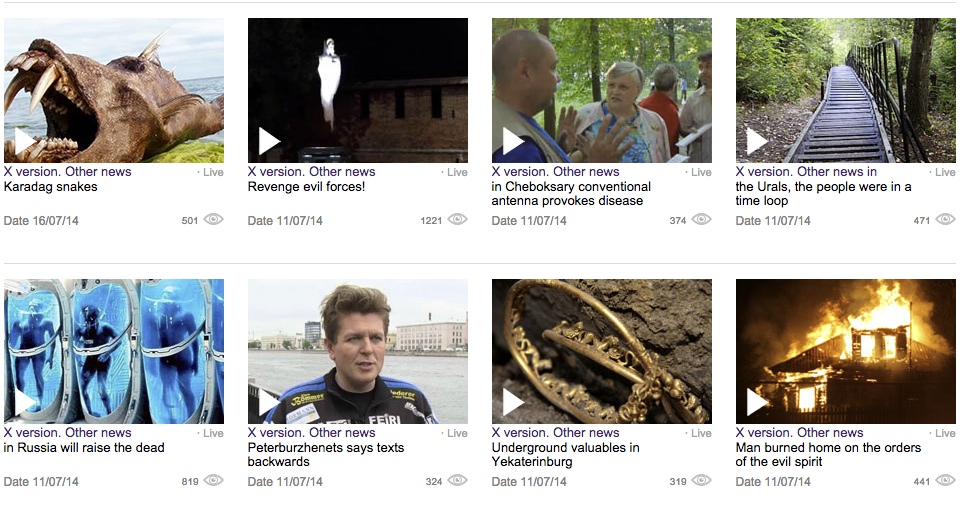 The show is a particularly sensationalistic version of the "chemtrail" theory. They basically say that "chemtrails" are mind altering drugs being sprayed to calm the populace and prevent terrorism after 9/11