Administrator
Staff member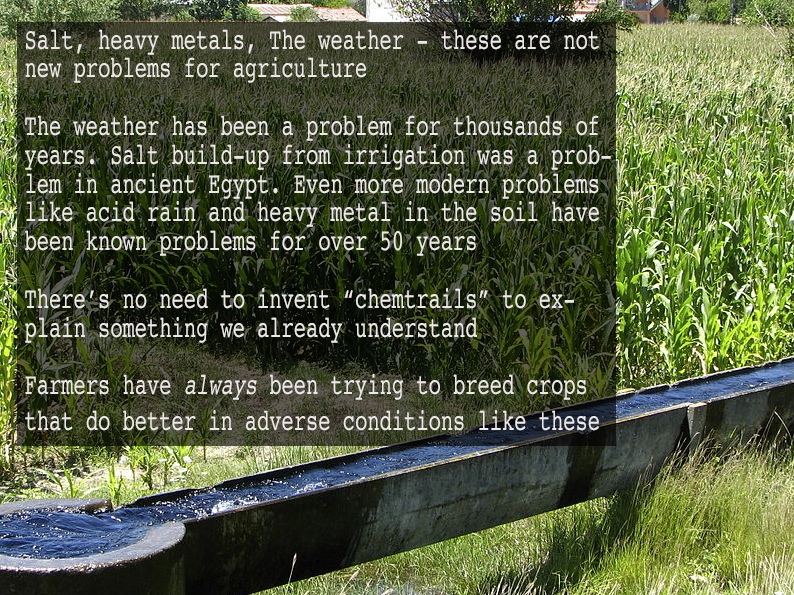 In this article from Infowars, the writer describes a two year old article on farmwars.info as "groundbreaking", when in fact all it is doing is blaming "chemtrails" for problems that have been around (and understood) for many decades.
http://www.infowars.com/is-there-a-gmo-chemtrail-connection/
The Farmwars article is half an apology for
getting it wrong about the Aluminum/GMO connection years earlier
(in the film What In The World Are They Spraying):
http://farmwars.info/?p=7760
But then they go to suggest that all manner of patents owned by Monsanto are indicative of a connection to "chemtrails"
Here's why this is bunk:
like the aluminum-resistant seeds, these "stress tolerant plants" are all designed to combat
existing
problems - and these are problems that have been around for decades, and in some cases for hundreds or even thousands of years. Consider the list:
The first things on the list (
cold, drought, flood, heat, UV stress
) are simply weather related. These are problems that farmers have been dealing with since the dawn of civilizations. Crops that are more resistant to these factors are simply crops that will grow in a wider range of weather conditions. We already have a wide range of weather conditions - farmers have been losing crops to cold, drought, flood, heat, and UV stress (too much sun) for thousands of years - so having plants being able to resist those factors is a highly desirable thing.
The next three items on the list (
ozone increases, acid rain, pollution
) are variants of a more modern problem - low altitude industrial air pollution. This is relatively new, but it's something that's not mysterious, or a symptom of covert geoengineering (which would result in relatively small increases in pollution in the upper atmosphere). Air pollution comes from vehicles, factories, and power stations (as well as some natural like forest fires and volcanoes). So again, having crops that can withstand these factors is a good thing.
The final three factors are
salt stress, heavy metals, mineralized soils.
Here we get to the one thing that gets Infowars the most excited: "heavy metals".
http://www.infowars.com/is-there-a-gmo-chemtrail-connection/
Yet again though, what is being addressed here is an old problem, not a new problem. And they are problems with known causes, we don't need to invent some mysterious "chemtrail" to get salt or heavy metals into the soil. Salt stress and metal toxicity has been a problem for agriculture for thousands of years - especially since irrigation was invented. Here's a 100 year old article on the subject:
http://arizona.openrepository.com/arizona/bitstream/10150/192795/1/B053-1906.pdf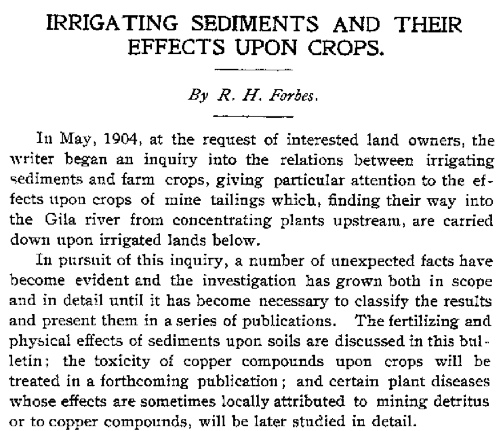 And here is an 1893 article discussing the problem of salt build up in irrigated land since ancient time in Egypt:
http://books.google.com/books?id=HotIAAAAYAAJ&lpg=PA169&ots=6f-9wB4oD6&dq="Irrigation and agriculture in Egypt:"&pg=PA179#v=onepage&q&f=false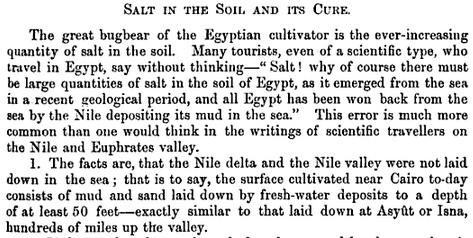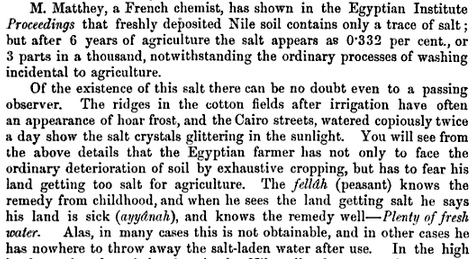 "Mineralized soils" is similar, but with more generality than just salt (the most common mineral problem). Some soils are higher in minerals than other. Some times minerals are useful plant nutrients, but as with everything if you have too much, then it becomes toxic.
Heavy metals occur in nature, but the more common problem for agriculture is industrial runoff into rivers that are used for irrigation, and also when treated waste-water is used directly for irrigation. This type of pollution has been around for many decades, and so, like with all the other factors here, it would be
a good idea
to have crops that could resist it.
Here's a 1974 paper on the heavy metal problem:
http://www.plantphysiol.org/content/54/1/122.full.pdf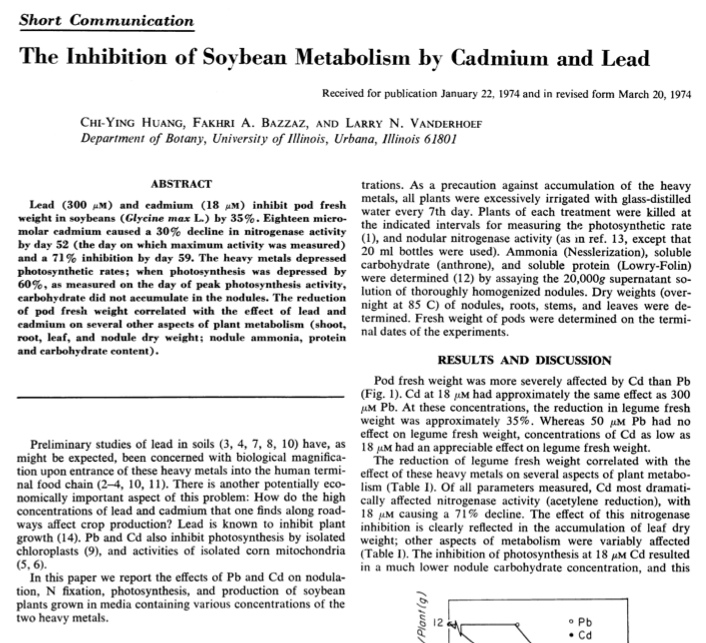 And another from 1979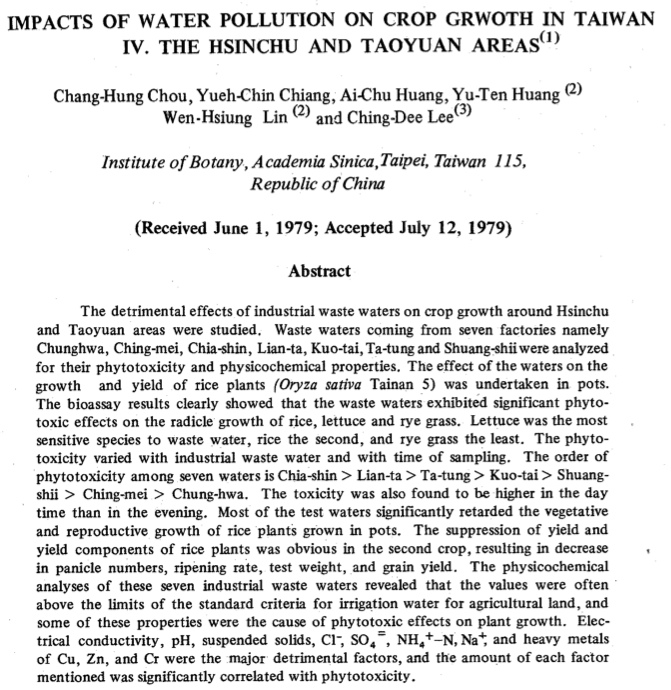 So in summary - these patents are clearly useful for
existing
condition - condition that have been a problem in all cases for at least 50 years, and in some cases thousands of years. And in all cases, the causes of the plant stressors are known and understood. There's no need to invent a hypothetical reason (like "chemtrails") for developing plants that are more resistant to these stressors. It's obviously a highly desirable thing to do, and in fact something farmers have been trying to do for hundreds of years with selective breeding techniques. Monsanto has simple expanded upon that long heritage of dealing with these problems by adding the new technique of genetic modification.
Last edited: