Administrator
Staff member
​

http://www.youtube.com/watch?v=wZYMCE3qbrE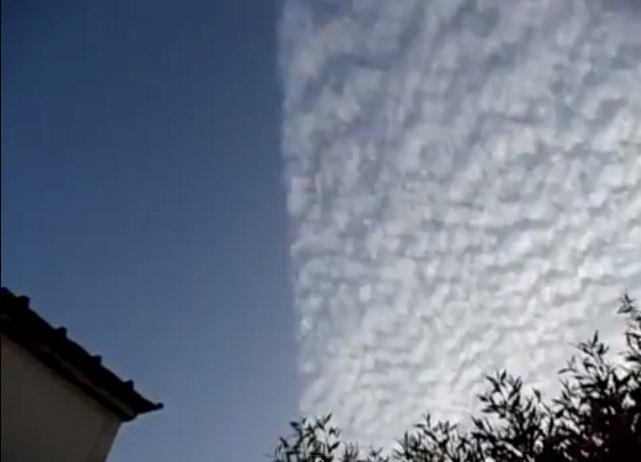 The description reads:
INCREDIBLE example of HAARP. Looks like an ocean of waves!!! Edge of Clouds makes a straight line as far as you can see across the sky! Louisiana June 2011!!!
...
This video took place in Northern Shreveport, Louisiana.
It does look like an ocean of waves, which is precisely what a layer of altocumulus clouds look like. This type of straight line demarkation though is unusual, but not unprecedented. Here's one viewed from above in Pennsylvania, Tuesday November 11th, 2008. Photo by Anson Mount.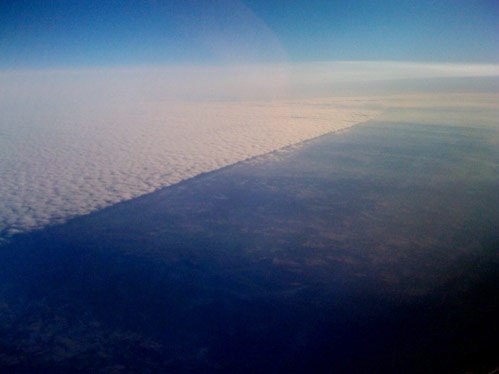 Here's another from the UK, Isle of Wight, August 24th, 2007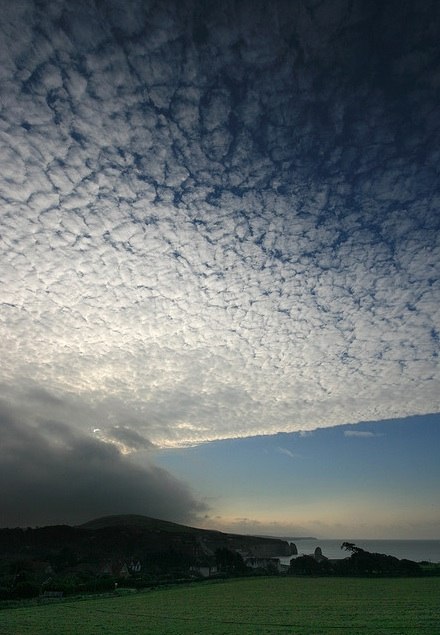 And another, UK, April 11, 2009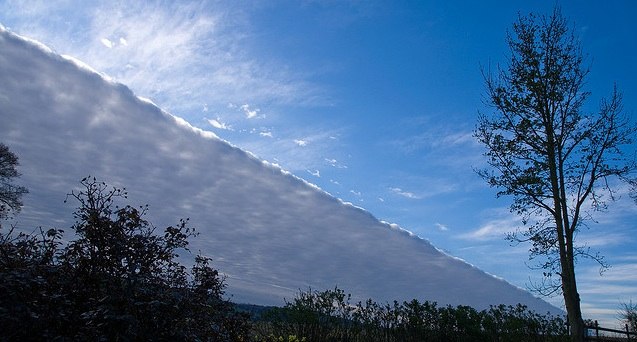 http://www.flickr.com/photos/ianbphotos/3756537431/in/set-72157618716226456
Of course there are a variety of reasons why we might find straight edges in clouds, as explained by Meteorologist David R. Cook:
http://www.newton.dep.anl.gov/askasci/wea00/wea00361.htm
Straight edges of stratus and altostratus clouds are fairly common and usually indicate a very strong demarcation between air masses, especially at the rear of a receding cold front with very dry air plunging down from the north behind the cold front (and dropping rapidly in altitude, thereby aquelching the lifting of air that produces condensation and clouds).

These kinds of edges can also be seen at the front of an advancing squall line in the summer, but it sounds like what you have observed occurred during winter.

Straight edges within stratus clouds may be an indication of wave motion, which occurs at all levels of the atmosphere and is most easily detected when clouds are present. Wave motion of amazing consistency, width, and duration produces undulating patterns that are beautiful and extensive.

Another physical cause of such edges could be a very long wavelength wave that lifts an expanse of air, resulting in a cloud with a sharp edge in opposite directions; this is more likely for altostratus than for stratus.

Cold/warm fronts may not normally have clear demarcation lines at the leading edge, but can more commonly have such an edge behind the front; this is especially true for cold fronts.
Back to the original post, here's a pretty big straight line in Louisiana, June 23rd, 2011.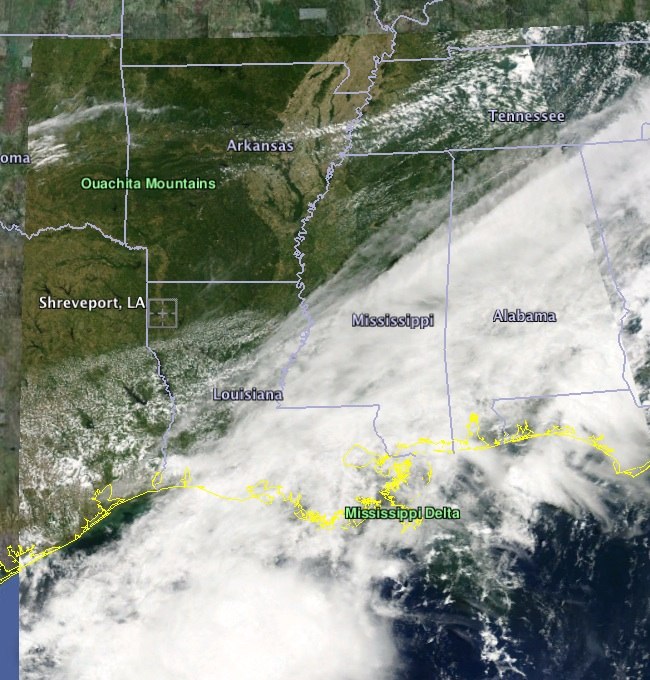 http://lance-modis.eosdis.nasa.gov/imagery/subsets/?subset=USA7.2011174.aqua.2km
Last edited: