Administrator
Staff member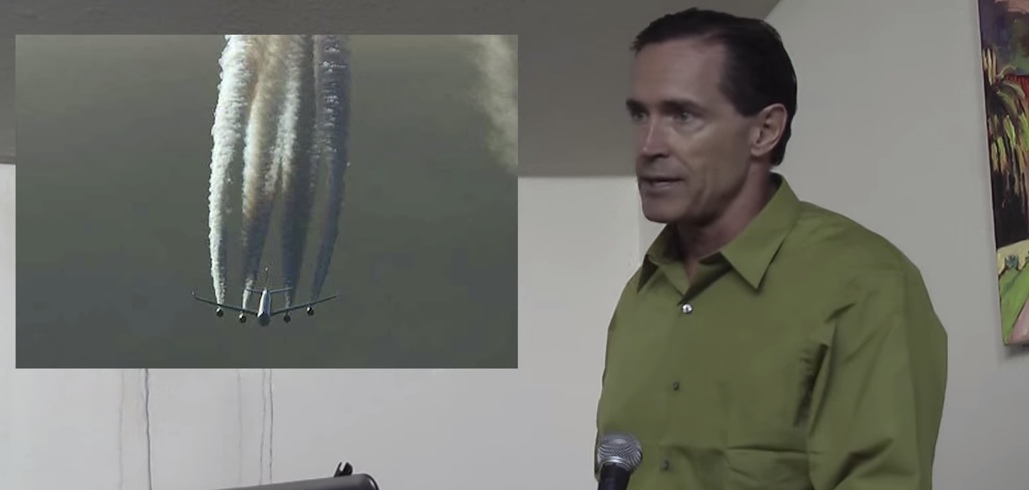 In
this video
, the speaker, Dane Wigington, shows a photo of a plane leaving contrails, viewed from an acute head-on angle, and says:
"As we see aircraft like this, normal condensations trails do not immediately emit from the back of an aircraft, and certainly they are not plumes like that. There's a cooling zone between the back of an aircraft and a normal condensation trail, and the high bypass turbofan jet engine, by design, is not conducive to producing such trails"
There's several things wrong there. For a start
high bypass turbofan jet engine are actually more conducive to producing such trails
. And while there is a "cooling" zone,
the length of that zone varies greatly, based on several factors
.
But what seems to have been missed here is perspective foreshortening. This is when things look shorted when you look at them end on.
The actual photo used is a 2004 photo of and Airbur A340-541 over Syria:
http://www.airliners.net/photo/Emirates/Airbus-A340-541/0698544/L/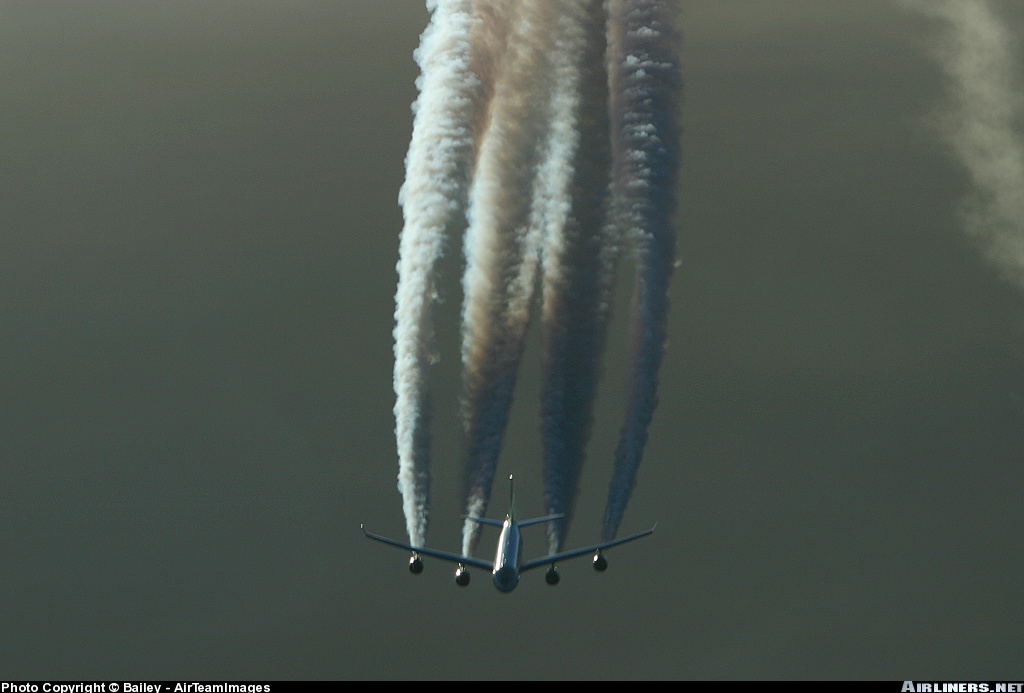 For comparison, here's an A340 leaving contrails viewed from below:
http://www.luchtzak.be/forums/viewtopic.php?f=25&t=44673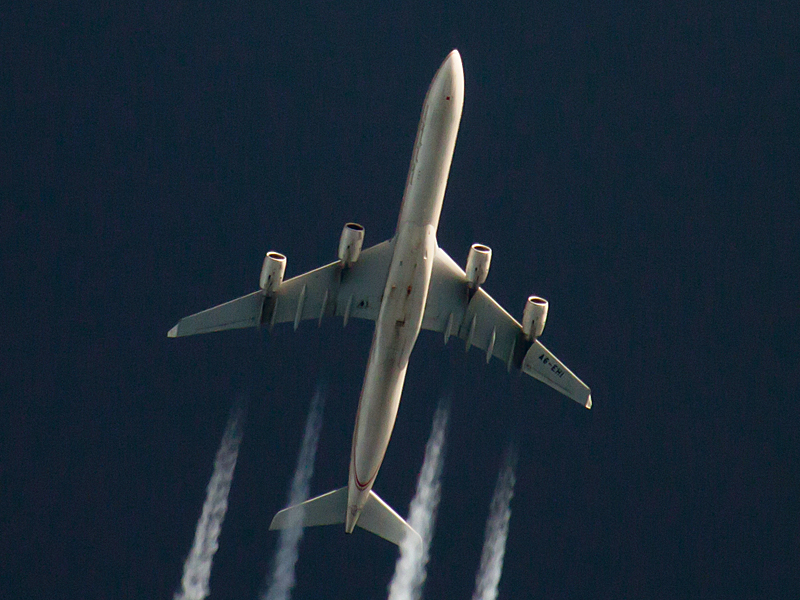 We can put these side by side, but that's not telling us much, as the real situation is three dimensional.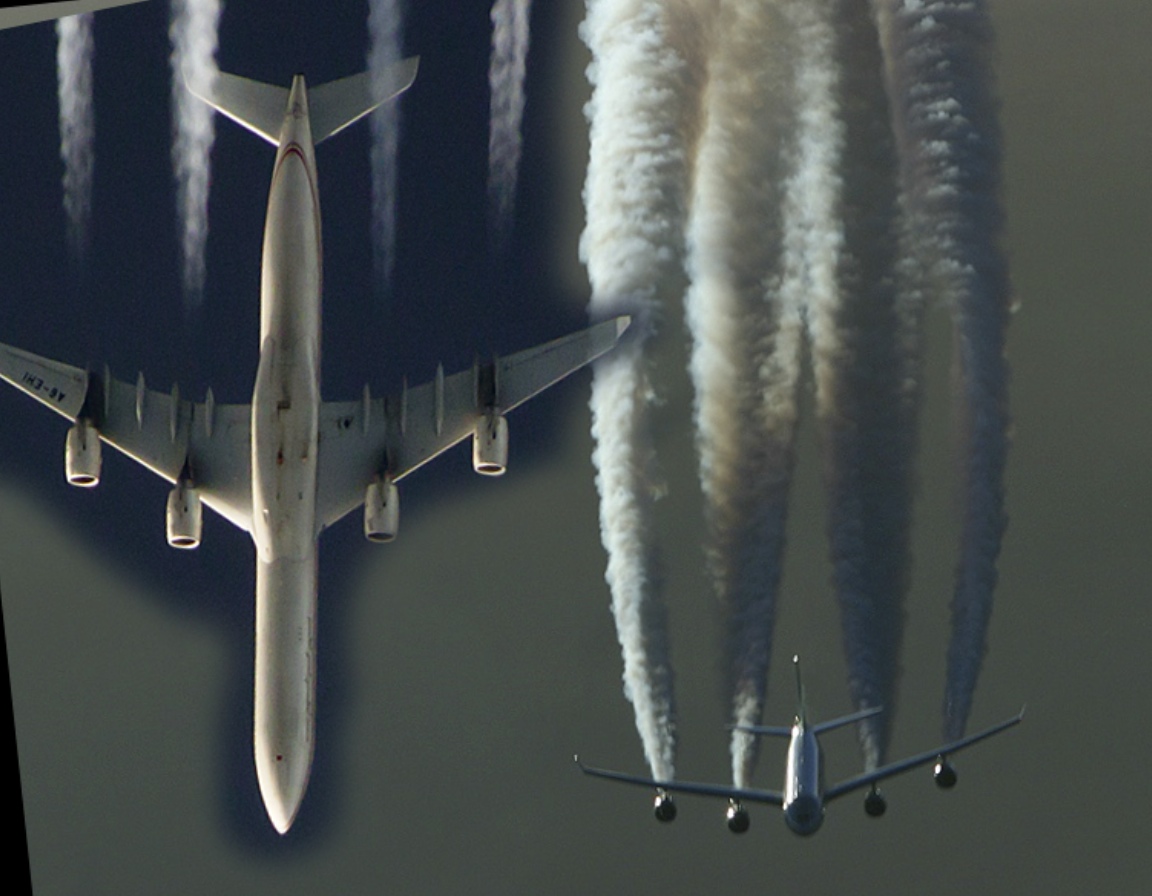 So what I did was
download a model of an A340 from the Sketchup Library
, and added some simple contrails the same distance behind the wing as in the photo (modified model attached)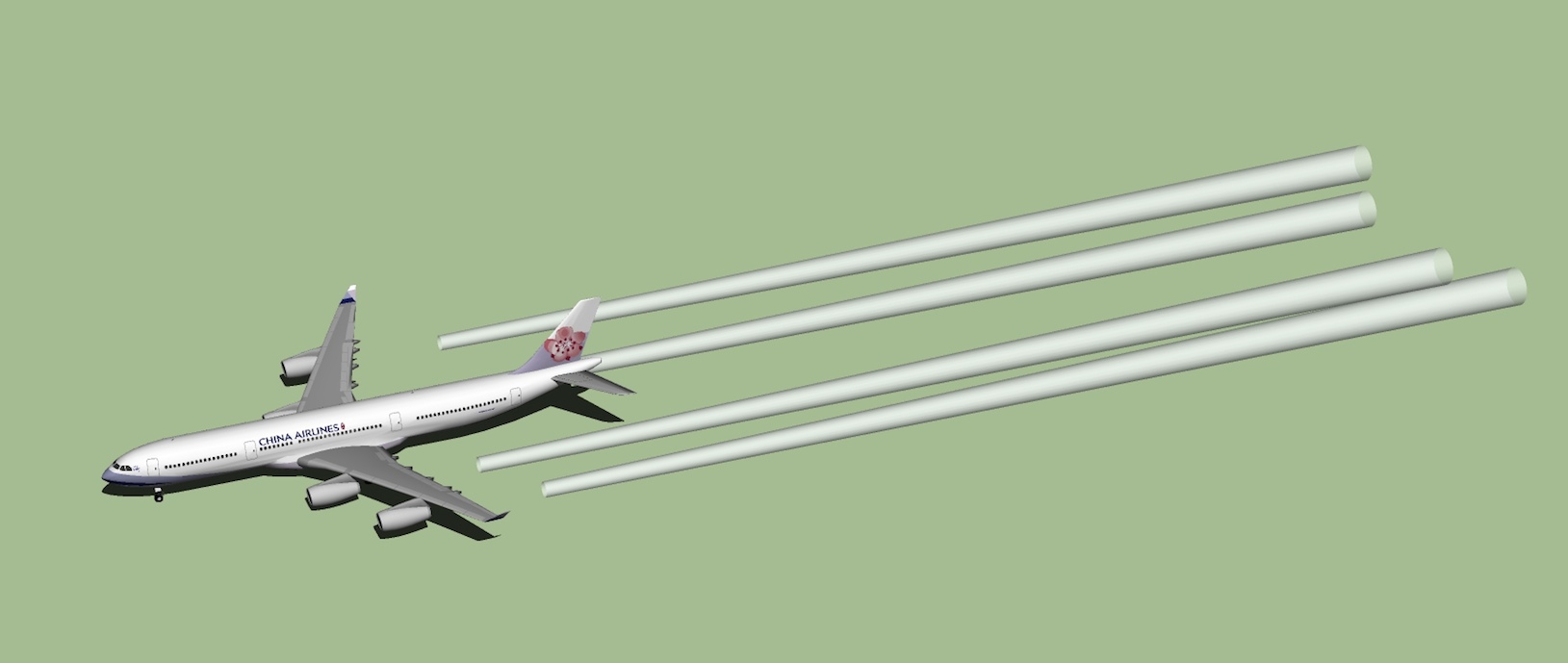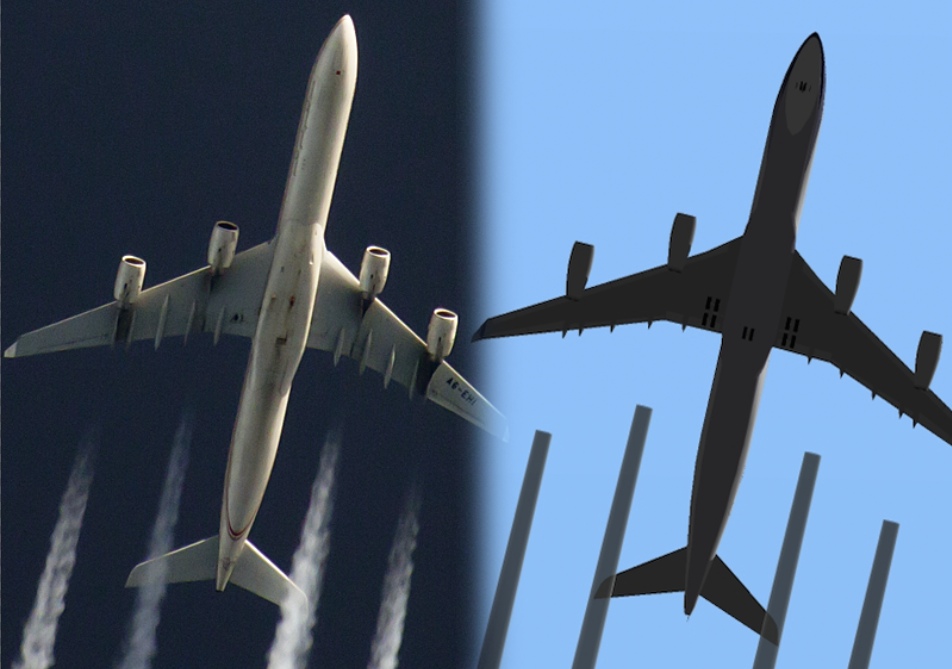 I then rotated this to match the photo: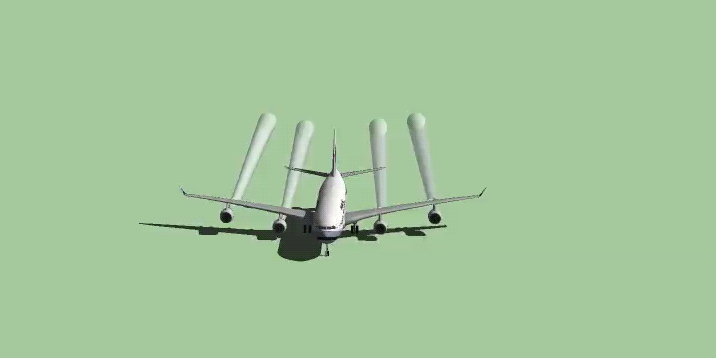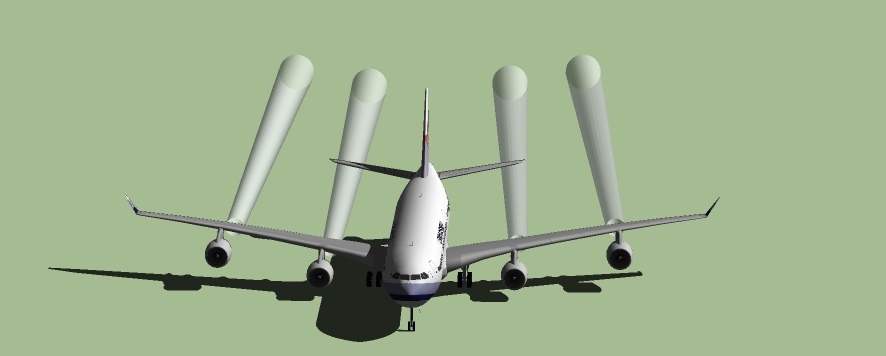 And overlaid it on that photo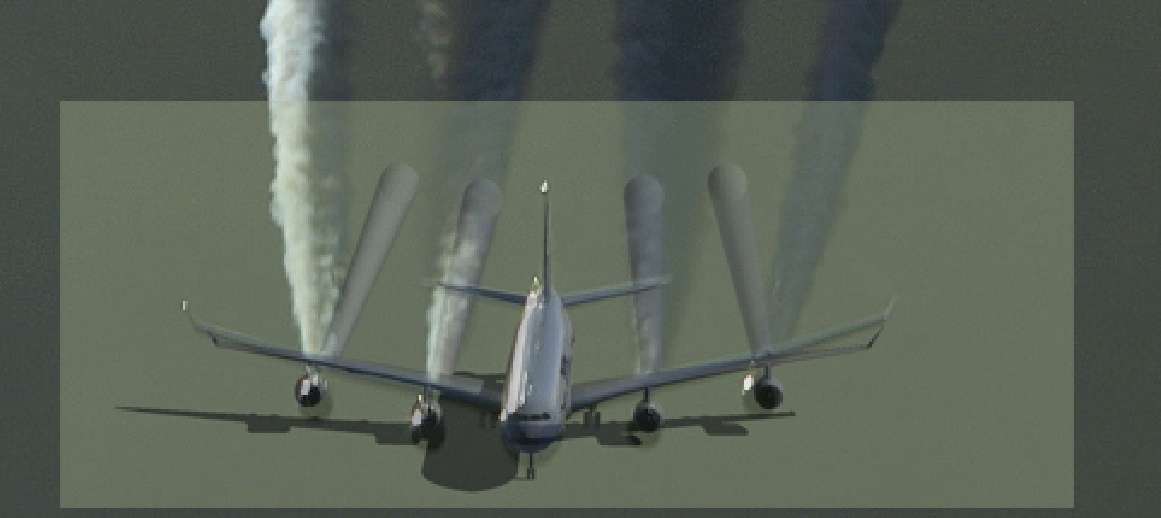 As you can see, the rear engines representing the contrails are coincident with the apparent start of the thick trails in the photo. They "start" in a position that is largely hidden by the the wing, which if you zoom in on the photo, is exactly where the trails in question start.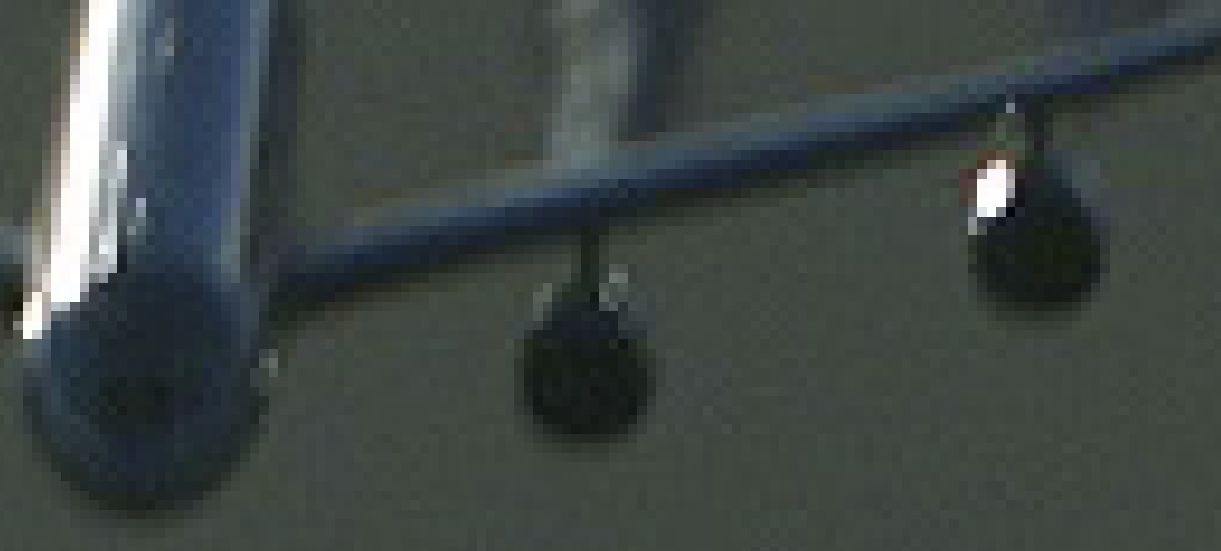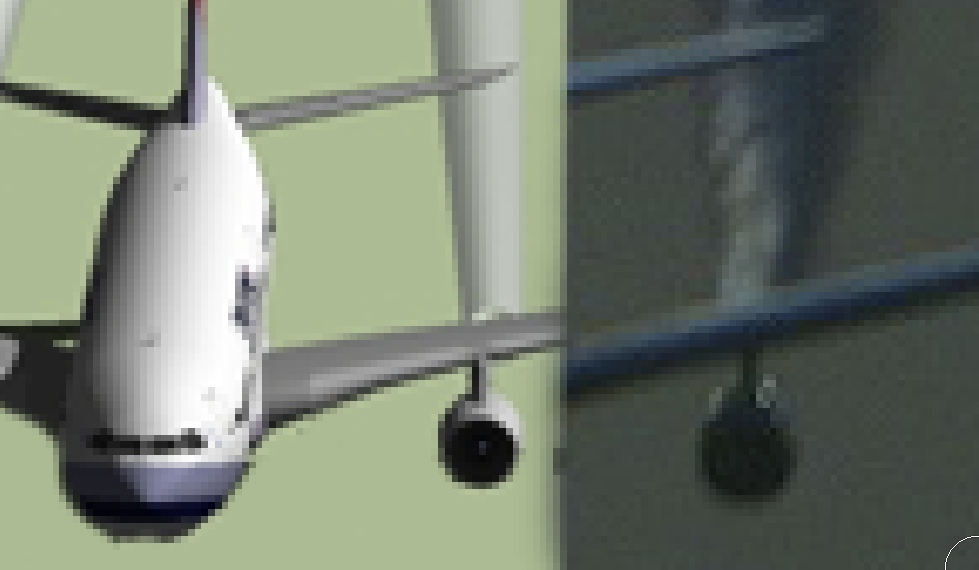 And this is actually being fairly conservative, the trails on an A340 can start
much closer to the engines
than I have in my 3D model.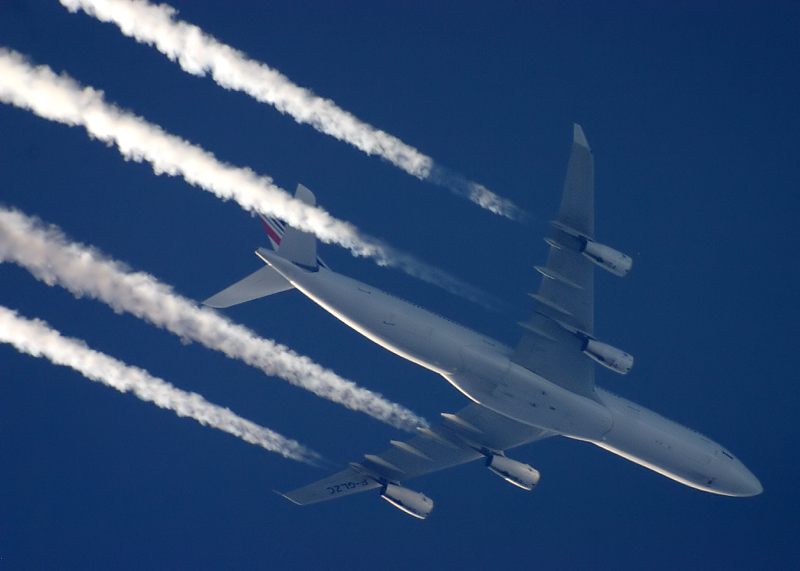 Conclusion: There's nothing odd about this photo. It's just perspective.
Last edited: