I came across the following on twitter: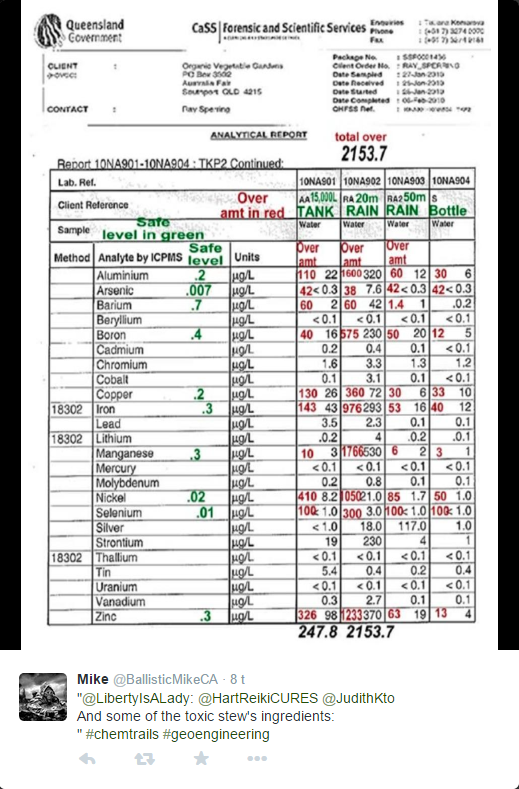 I did a quick google search, and found that the first limit (0.2 µg/L) was wrong with a factor 1000. Apparently, mg/L and µg/L was confused. So I checked them all and made a corrected version.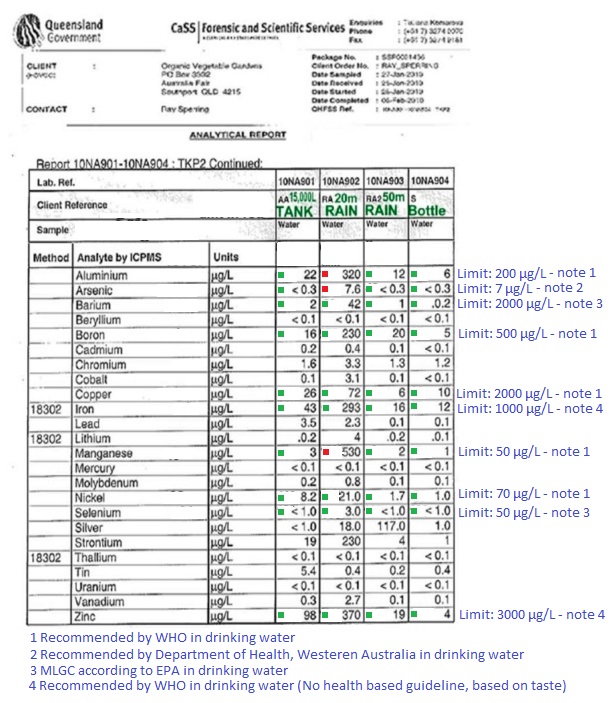 Please note that the limits I used on the above image are not limits for rainwater, but limits for
drinking wate
r. This does however make the above rainwater sample less interesting. Besides, as has been mentioned here before, it does not state where or how the samples were taken. Rainwater are easily contaminated by almost everything in the surroundings. I am personally not aware of the correct method, though.
Manganese is however roughly 10x higher than WHO recommends it for
drinking water
, but this could easily be a natural contamination in the rainwater sample. 530 µg/L is roughly 0.53 ppm.
Source:
http://en.wikipedia.org/wiki/Manganese#Occurrence_and_production
Last edited: