Someone pointed my attention to this amidst claims that Angela Merkel is Hitler's daughter. I find it far-fetched, but would be grateful if this there's any information to debunk or substantiate the claim.
http://www.helpfreetheearth.com/news501_Merkel.html
There's this photograph of Adolf Hitler which was purported to have been taken after the war with a female child who bears a significant resemblance to Merkel. Rather than deal with one conspiracy of Adolf's sperm being used posthumously to inseminate Gretl Braun, Eva Braun's sister as the original conspiracy theory suggests; there emerged another conspiracy theory that claims that Adolf never died but in fact survived the war. Proof? The photo which is claimed to have been taken after the war. There's no evidence of when and where that photo was indeed taken and it is not clear who that child in the photo is though she does bear some uncanny resemblance to Angela Merkel but it could have been any other child. Angela was born in 1954, and if Adolf indeed survived the war, then why would there be the need to artificially inseminate Gretl with his frozen sperms with the aid of Dr. Karl Klauberg when he can just do it himself? It's not coming together at all, but it is intriguing.
http://eclinik.wordpress.com/2012/10/21/merkel-is-no-angel-but-a-hitler/
[Admin: Updated with info from the thread below]
The photo is fake, it's clearly from the 1930s. It was published in the 1937 book "
Hitler - Abseits vom Alltag
". It's also been edited to remove the swastika armband. And it was labeled as facebook humor, meaning it was probably not intended to be evidence in the first place.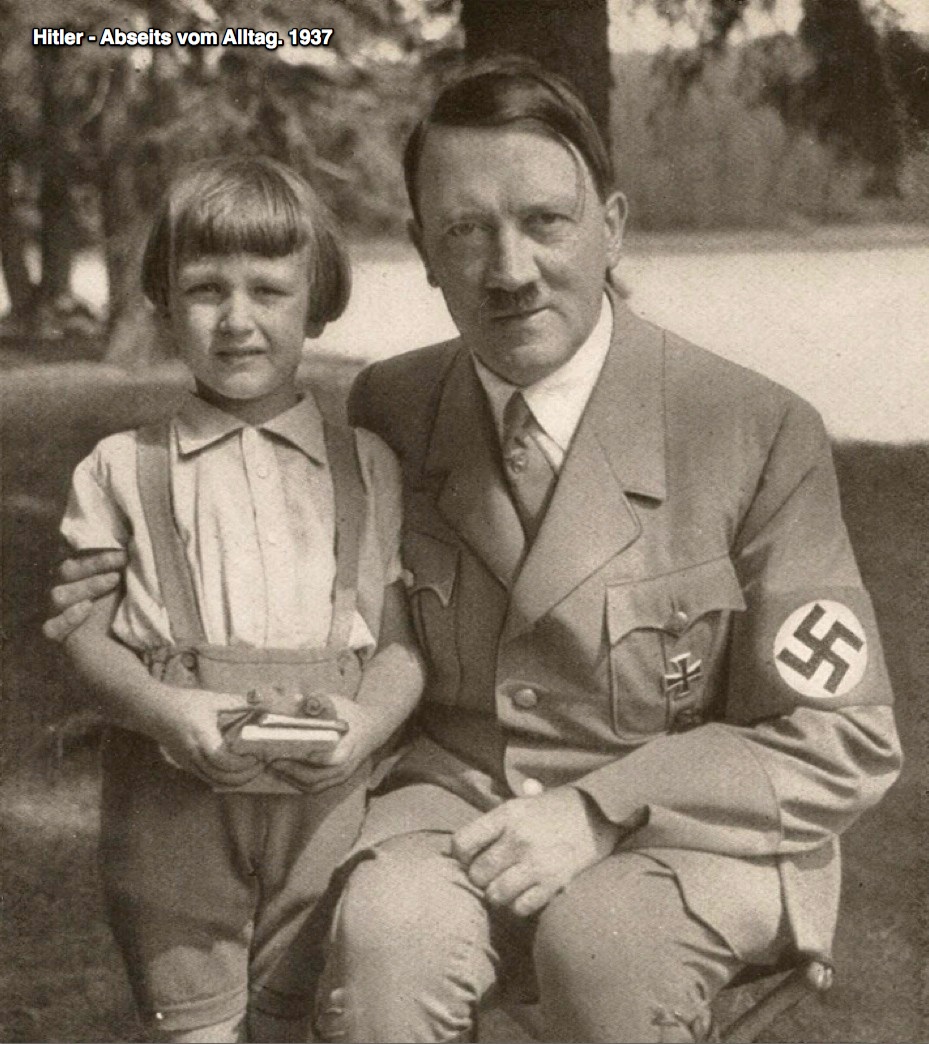 Last edited by a moderator: