Credit to ATS member waypastvne for the info contained in
this
post on the 'impossible plane' thread on ATS
The first thing I try to do every morning when I wake up is ask God what it is He will have me do for him. I pray that I will be a light for others so that through me they can see that He is present and I pray that He will use me to plant seeds that will bring others to faith in His Son, Jesus Christ.
September 11th started out just like an ordinary day.
...
I was standing in the middle of what were the remains of a passenger aircraft. There were seats and engine parts smashed through car windows everywhere. What seemed to be an engine was embedded into the sidewalk and body parts were strewn all over the street. Then I looked down to my feet and picked up a passport. It was a Saudi passport. It was green with Arabic writing and as I opened it and saw the man's face inside it and I felt as if I were looking into the eyes of someone that may have been part of the terror that I was witnessing around me and I later learned that I was right as I passed it off to an FBI agent that was standing a block away on West side Hwy who immediately took it from me. He then instructed me to leave the area but before he could notice I ran back to the side of the Bankers Trust building determined to help find survivors that may have been hurt in the streets or in the cars. Then my life was changed forever.
(archived link created by Mick...)
http://archive.is/2xkyj
Photo of street showing possible passport: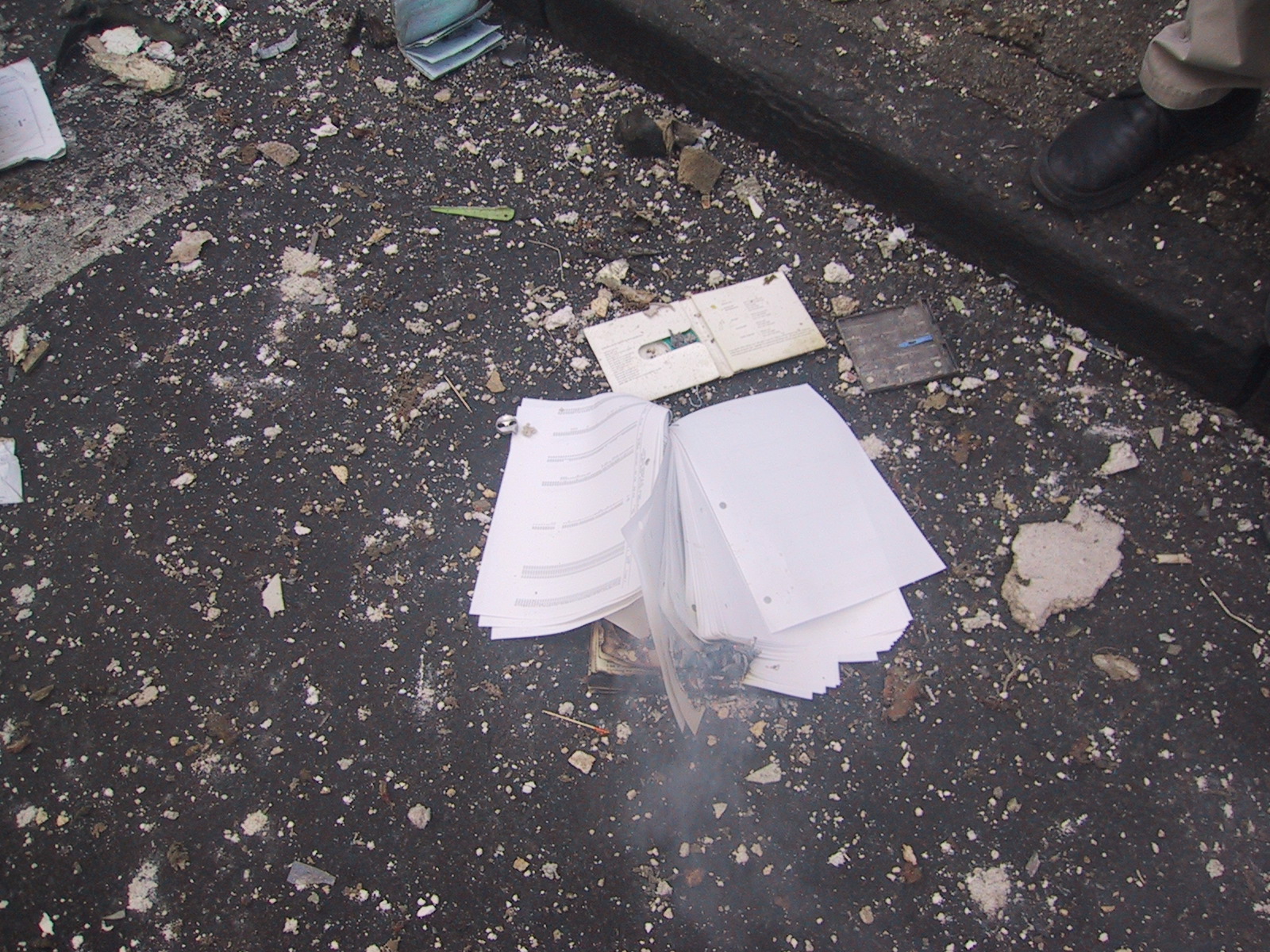 And other photos taken before the towers fell, at around the time the passport was supposedly picked up.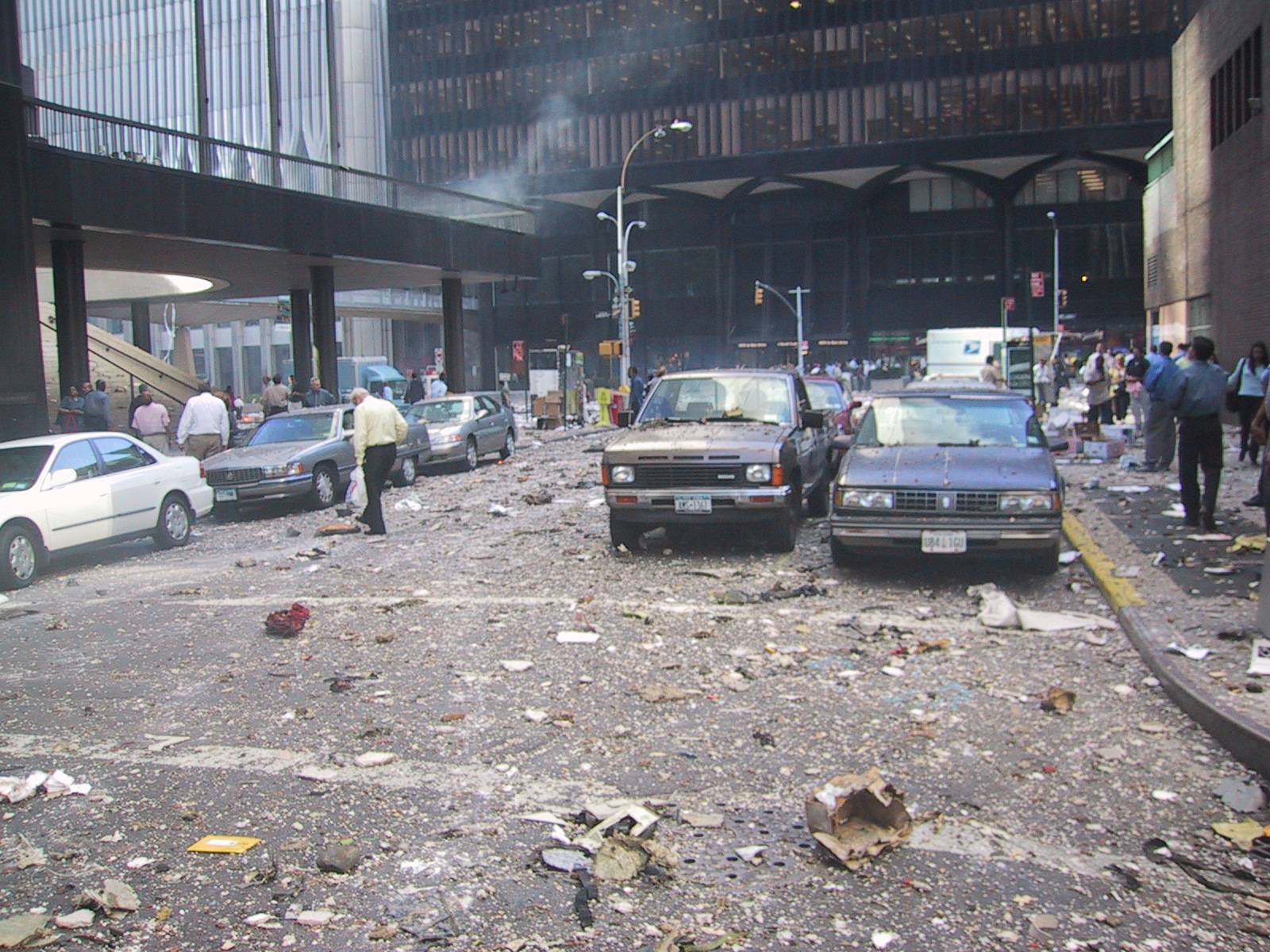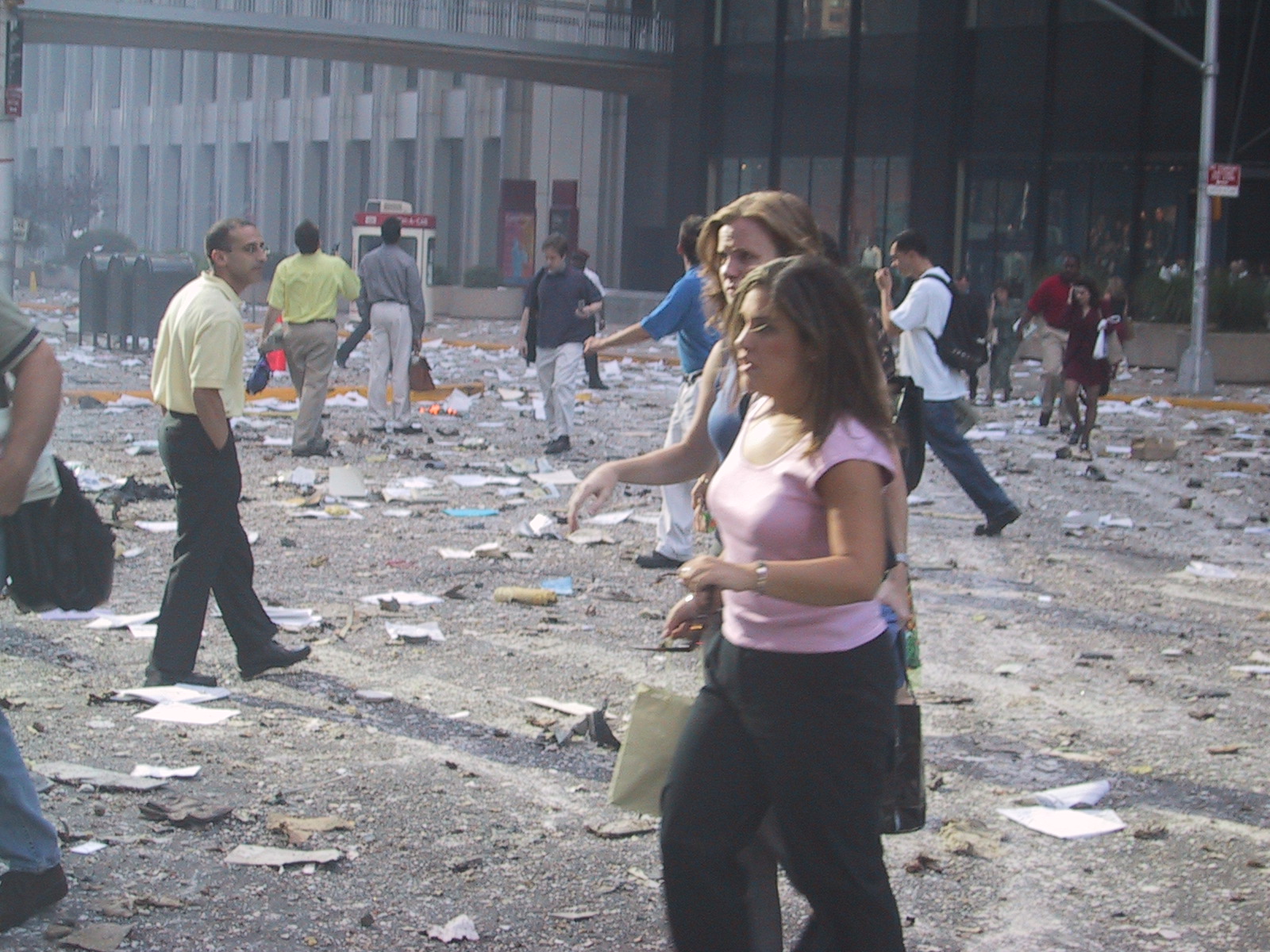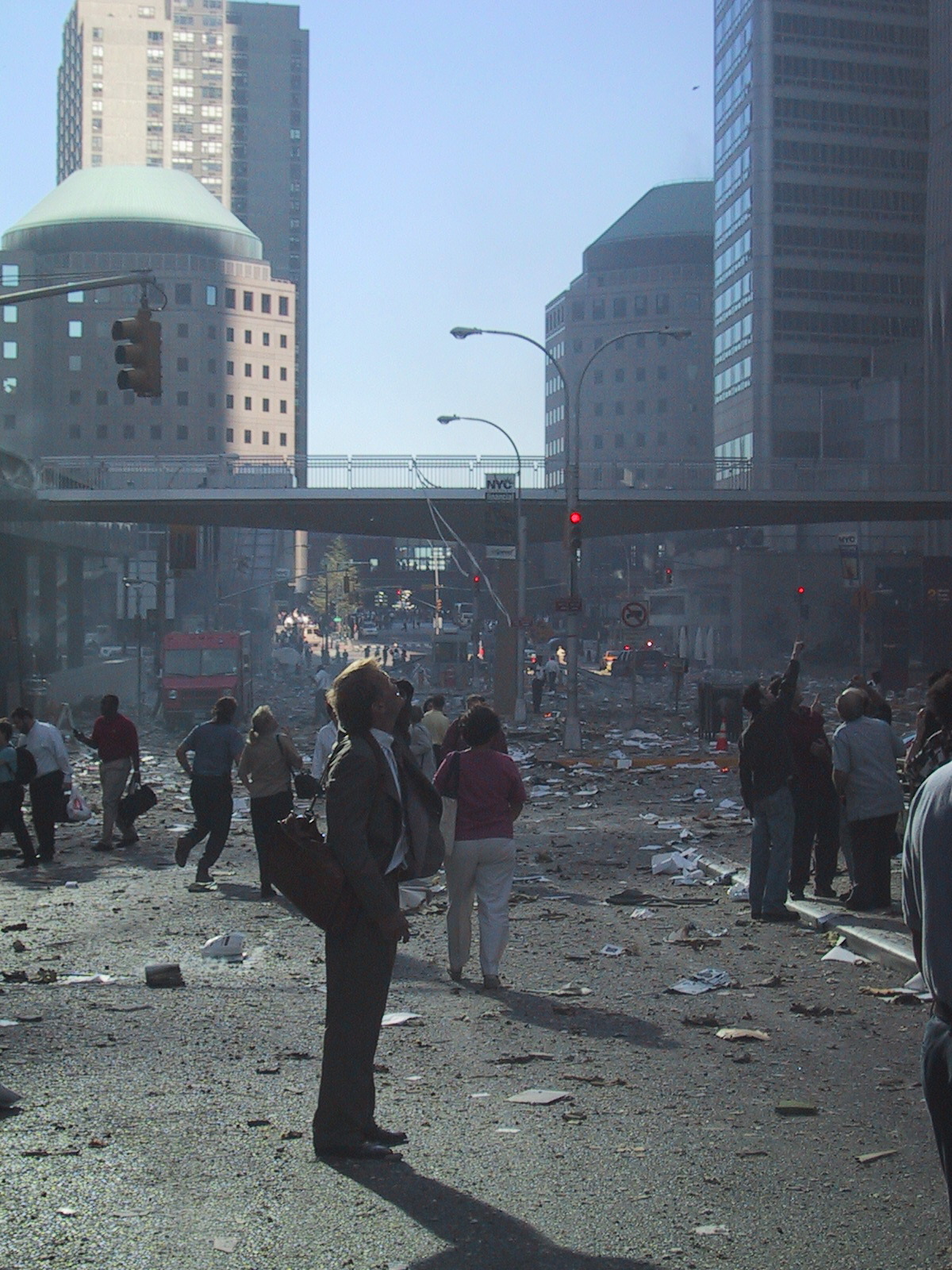 [Photo discussion moved to: https://www.metabunk.org/threads/ph...mpact-before-collapse-possible-passport.2893/ ]
Last edited by a moderator: