This is my speculation: Yalcin did not use an optical effect, but an old practical effect called Pepper's Ghost.
https://en.wikipedia.org/wiki/Pepper's_ghost
Most famously used at The Haunted Mansion.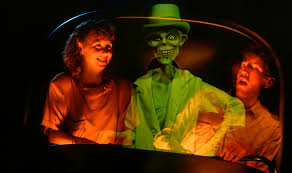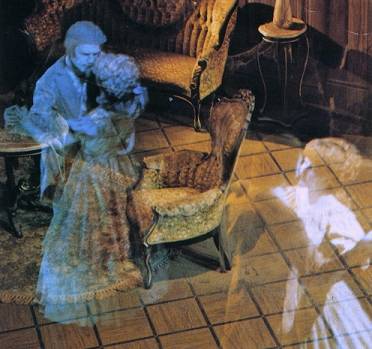 People have noted that these flying saucers don't look like real images but more like reflections... because that's what they are; reflections
He used a small object because he wanted to use a zoom lens and keep it in focus in the sky, and keep the image small, as if it were a distant object he was zooming in on. He can zoom in and out on the virtual image as if it were a large, distant object. This had the side benefit in that he could keep the Moon and the object in focus at the same time.
Here I'll show you what I mean.
The simplest way to do a Pepper's Ghost shot. This would work for a zoom shot, if you were a long way from the surface of the window itself.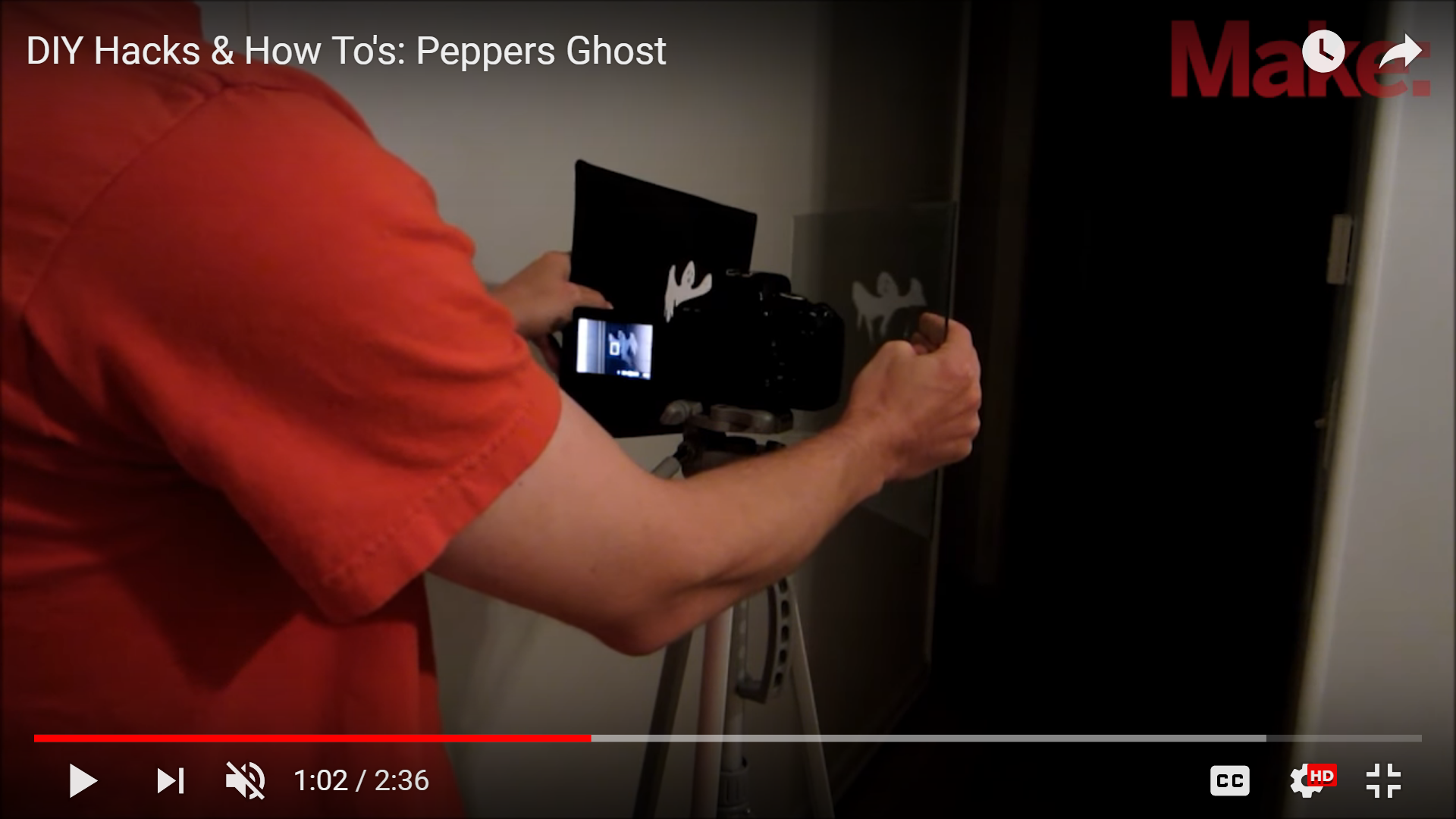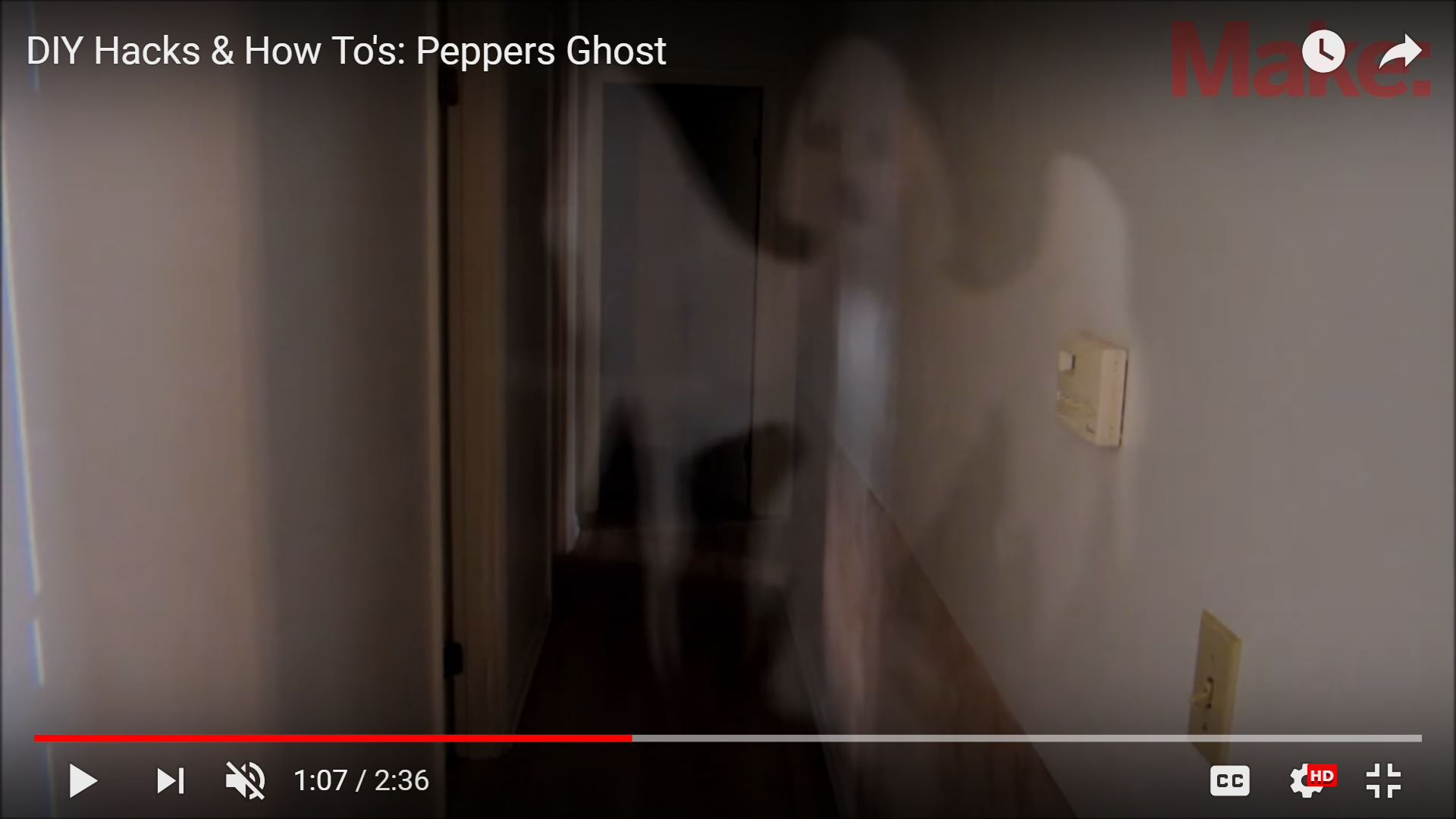 This kind of setup could work. But it wouldn't be a TV, but an illuminated object itself and probably closer to the window so that the reflection was in the window itself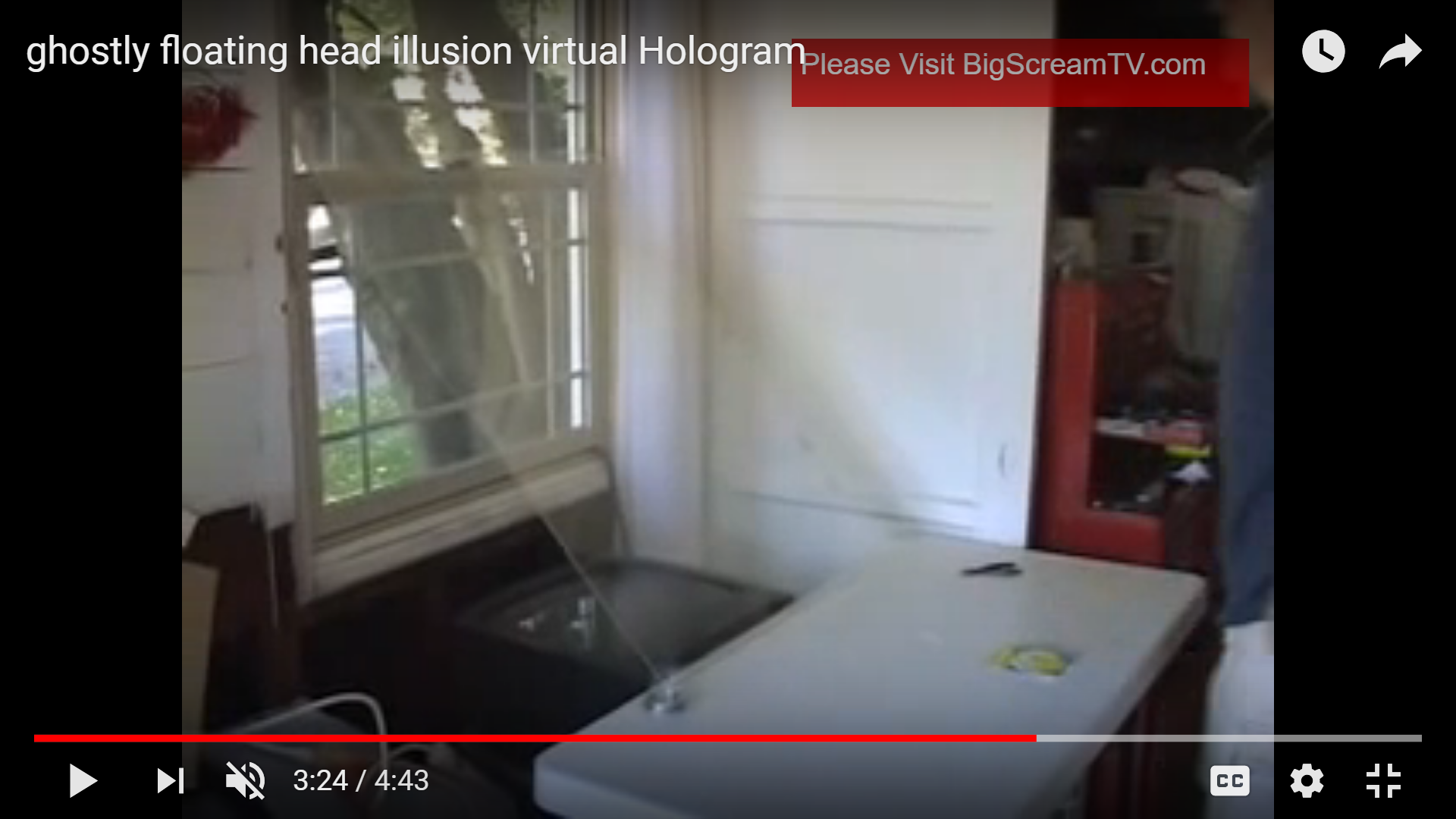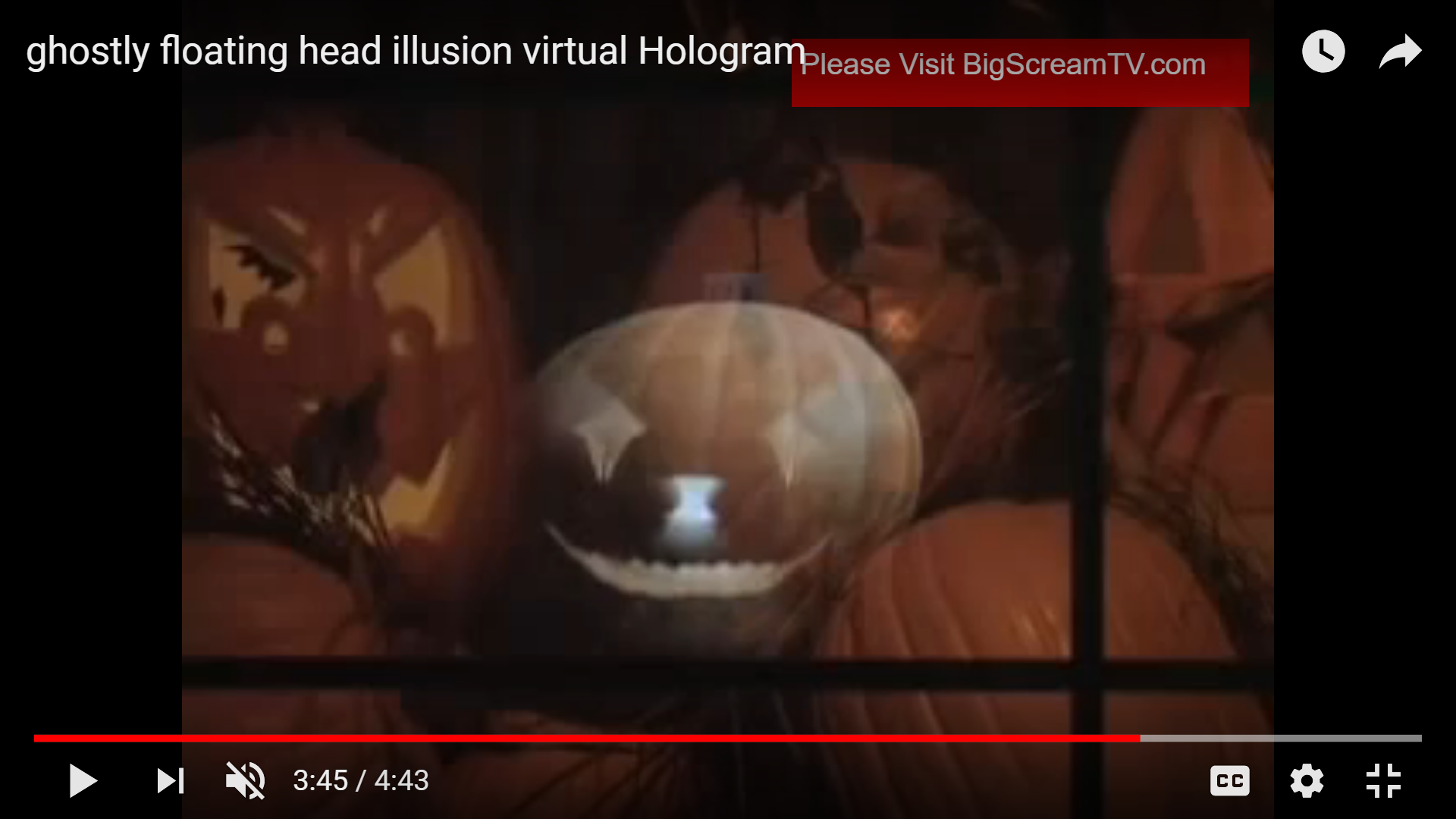 This is another setup that would work.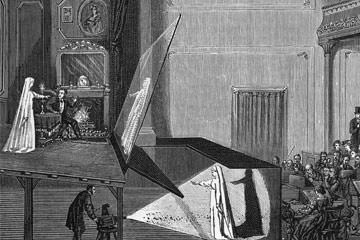 There are many different ways it could be set up.
Last edited: