Administrator
Staff member
In a very positive move, You tube has added a link to
the Encyclopedia Britannica article on Contrails
to most of the videos that promote the "chemtrails" conspiracy theory.
It's a great article to use as the initial excerpt directly addresses the most common misconceptions about contrails - the idea that they always quickly dissipate.
It's also a great quote because the Encyclopedia Britannica exists in print, where it says the same thing. here's a clip from the 1983 edition
https://books.google.com/books?id=SBM8AAAAMAAJ&q=contrails+"last+for+several+hours"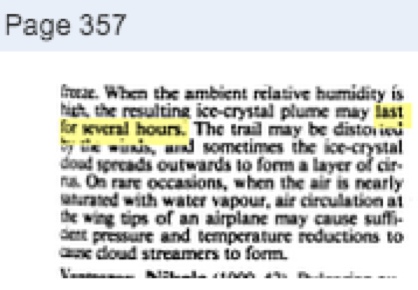 (If someone can find a better image of this, I'd greatly appreciate it!)
And of course there are many other books that say the same thing, as I described in this thread, and video
https://www.metabunk.org/debunking-...a-study-of-70-years-of-books-on-clouds.t3201/
Source: https://www.youtube.com/watch?v=X72uACIN_00
(which ALSO has the EB Contrail article linked)
While this might elicit cries of "propaganda" or "censorship", the information provided is both accurate and verifiable. I think the addition of neutral factual information to an otherwise highly misleading video is a good thing.
Last edited: