Administrator
Staff member
I just took this photo of a contrail in the distance out of my window.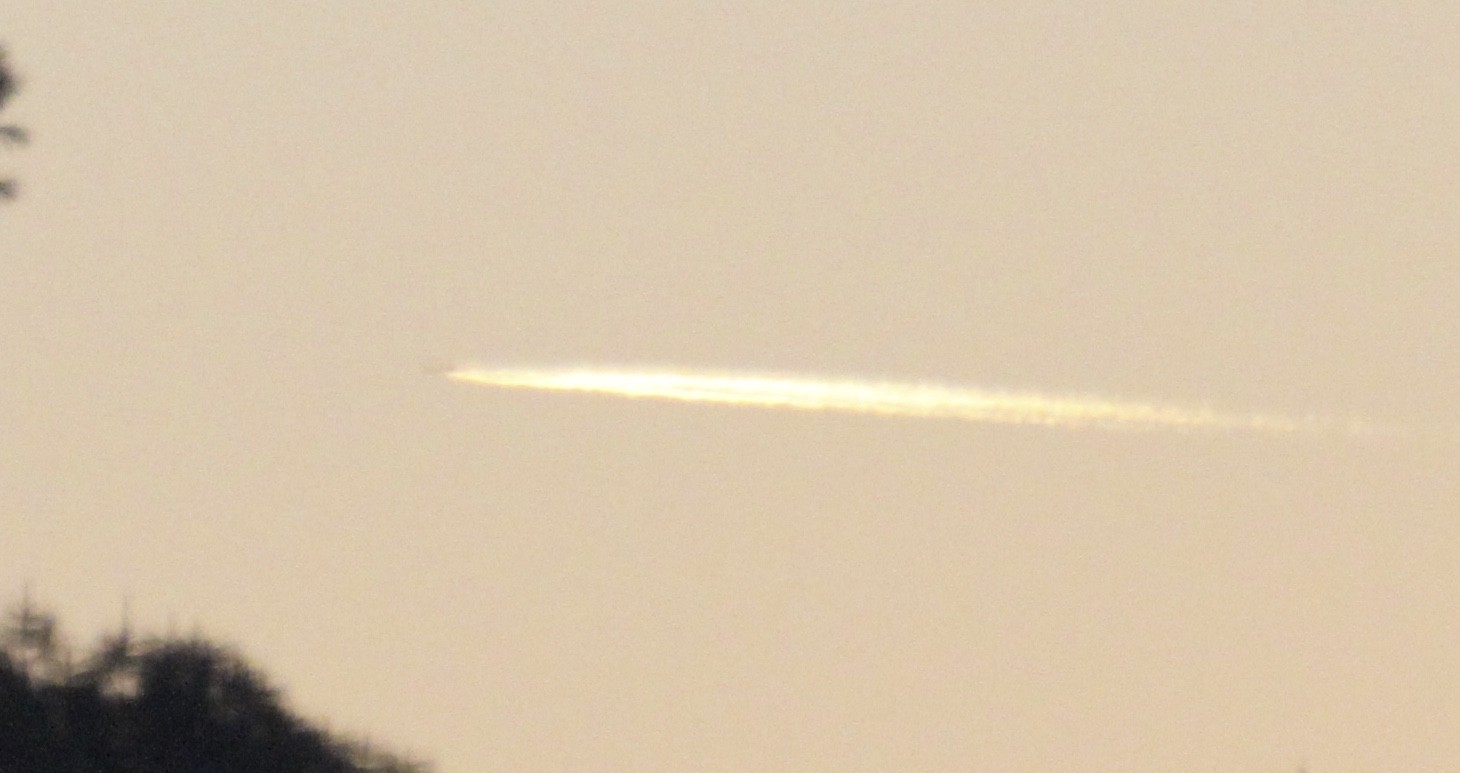 While this is admittedly a terrible photo, what is remarkable about it is that when I looked in FlightRadar24.com, the only plane that matched was an A380 that was 115 miles away.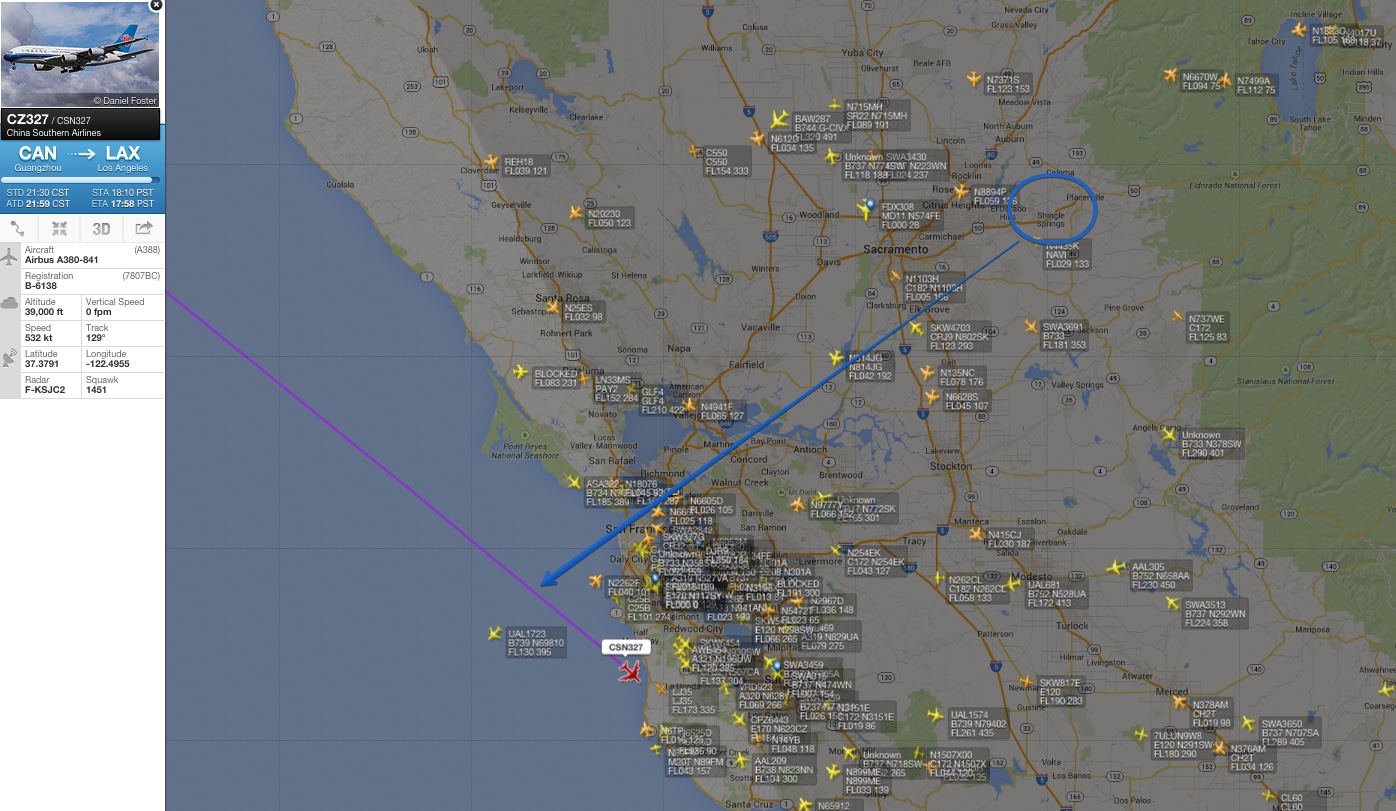 The distance also matches the plane being about 1 or 2 degrees above the horizon, and me being at about 1,100 feet.
That's probably about as far as I'm going to see from here. But I was wondering if anyone has that beat? What the farthest contrail you've seen, and been able to identify the plane?
Last edited: