Administrator
Staff member
Bookmarks are a new feature that let you bookmark a post for future reference.
Just click on the "Bookmark" button under the post:

Then fill in the form (you can leave them blank if you like)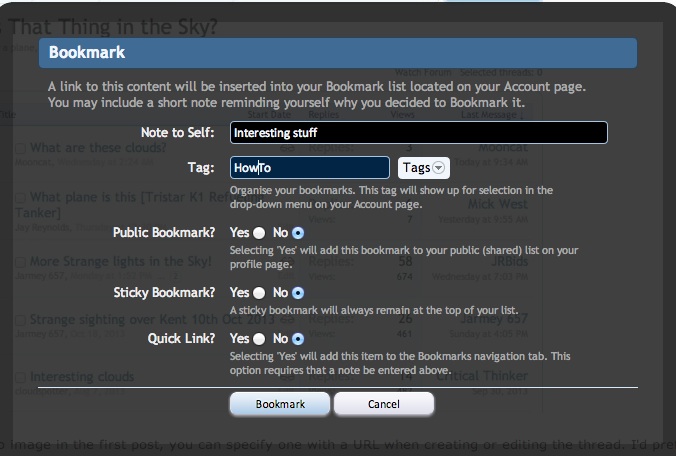 You can then access the bookmarks from your user menu: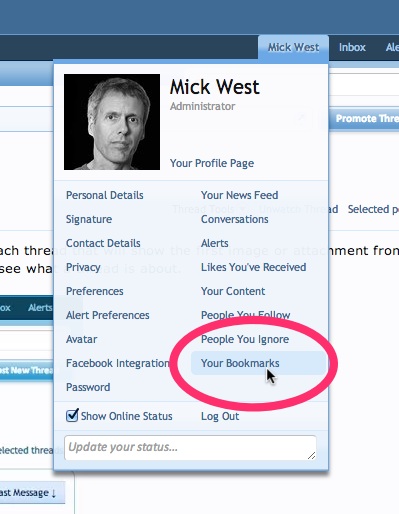 Where you can manage your bookmarks: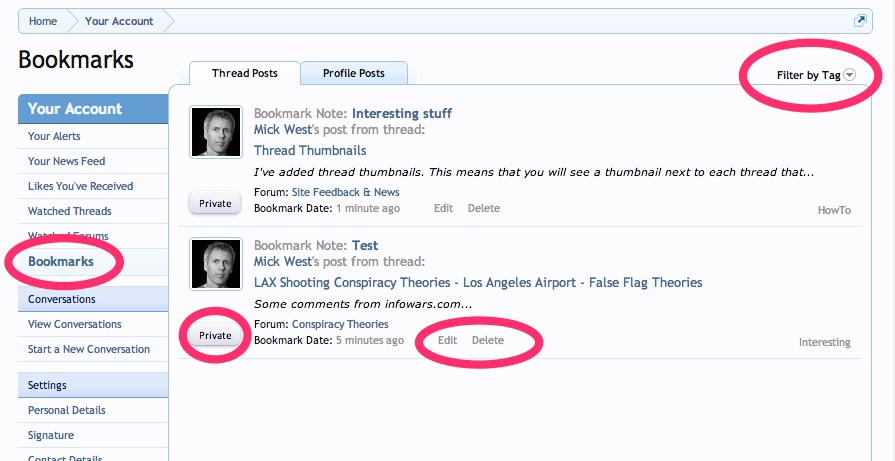 You can make some bookmarks public, if you'd like to share them with other people. They will show up on the Bookmarks tab of your public profile page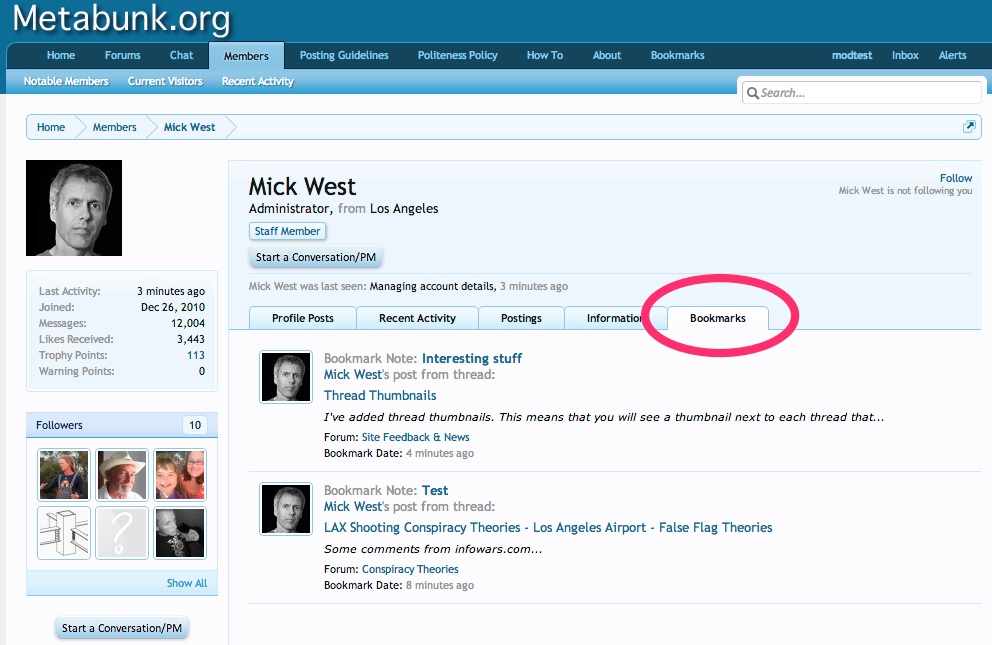 If you click on the thread title it will take you to the post, and if you click on the snippet, it will display just the post without leaving the bookmark page.

If someone edits the post, you will get a notification: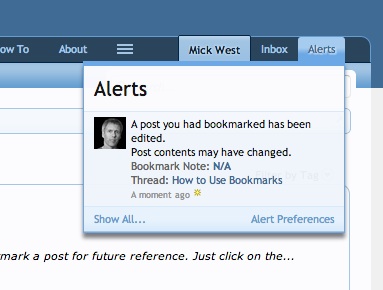 Last edited: