Administrator
Staff member
At least he did that. Perhaps the spying was part of the price he had to pay.... it's hard to tell. Many deals have to be done there is no doubt about it and we only get to hear a small part of it.

Personally, I can't understand why so many Americans are against it.

OOI What was the 'bunch of other stuff'... key ones...?
There's a bunch of lists, but many of them are rather fanboy.
This site does a good job of ranking what he did or did not do vs. his campaign promises. Not entirely up to date though.
http://www.politifact.com/truth-o-meter/promises/obameter/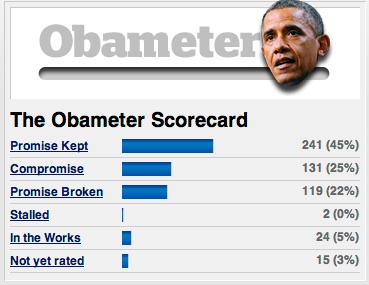 Here's the top 25:
http://www.politifact.com/truth-o-meter/promises/obameter/subjects/politifacts-top-promises/
Last edited: