I have seen a lot of conspiracy theorists claim that space exploration is fake, by turning up settings on images in manipulation programs to find squares around things, saying it proves the image is fake. I always dismissed this because I could never reproduce any of this. Well I tried it again on this Apollo 11 photo: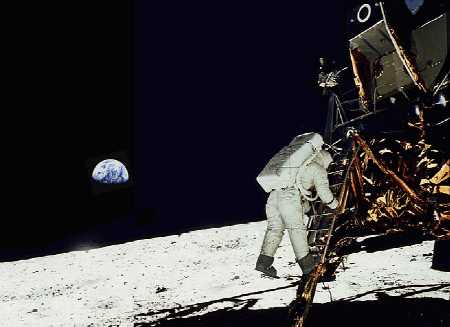 So I turned up the colour levels and to my surprise I got this:
There is so much evidence people DID go to the Moon and I personal have no doubt that it was real, but what is going on in this image??
Now maybe I'm being stupid and using and looking at an artist's rendition, which would explain it, but I don't know the origin of the photo so thought i'd ask