I know this is an old thread, but I came across it because I'm catching up on episodes of the TrueAnon podcast. There's some amazing work in here! I started looking at the Universal City In N Out geotag on instagram:
https://www.instagram.com/explore/locations/109884299092712/in-n-out-burger/
This guy recreated Ghislaine's photo on August 16th: no Good Boys poster.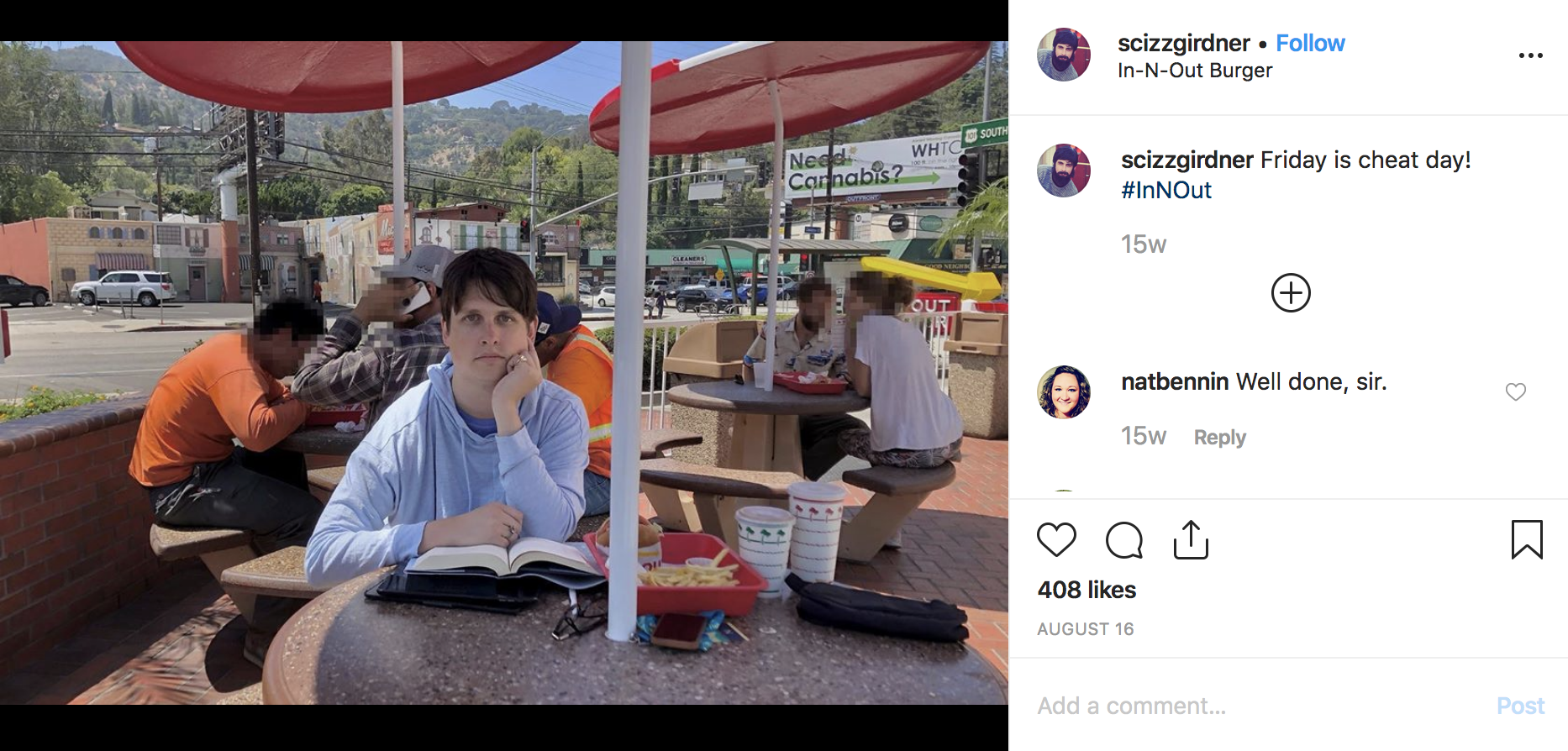 Source: https://www.instagram.com/p/B1PNZYzh4g3/