As reported by such journalistic paragons as
the Mirror
and shared on facebook by my niece (who has asked me to stop embarrassing her by debunking the stuff her friends send her), Scott Waring found what he claims is a flying saucer with an alien's head sticking out in the sky of a street view panorama in Trout Creek, Montanna.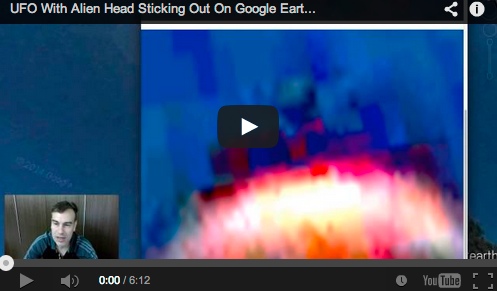 Source:
http://goo.gl/SuQSwq
He provides the coordinates as
47d 51' 17.60" N, 115d 36' 42.60" W
. The actual image is a bit north of that along Montana 200, just south of the corner of Vermillion Creek Road.
As you can see in the video, he shows what he purports to be a saucer shaped craft with a domed top. He then manipulates the image to show a head sticking out the top, in what I guess is the ET version of hood surfing. The head appears to be a compression artifact, but the "craft" itself?
Here it is
from a better angle
.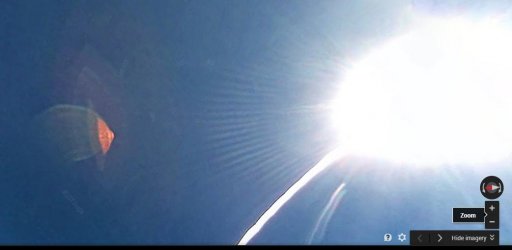 [
Update by @Mick West
]
Scott finds an "alien" in this image: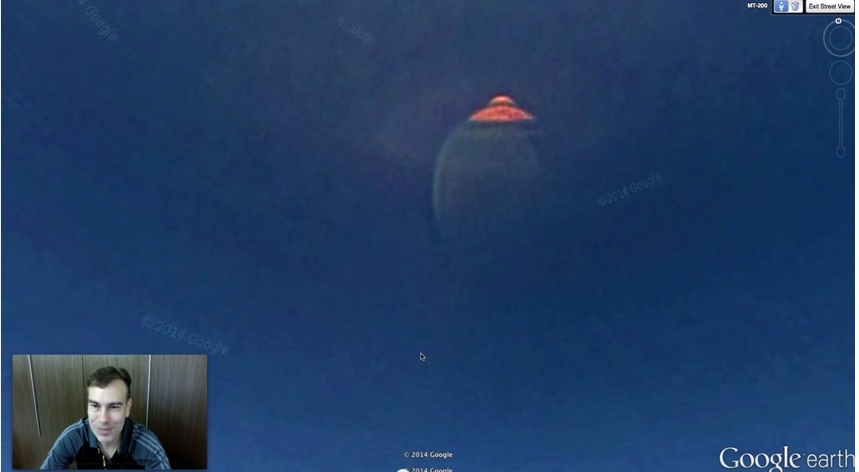 In Google Maps, that's
https://www.google.com/maps/@47.854...ata=!3m4!1e1!3m2!1sHjpjDVT8fn1C6X_ArVRCcg!2e0
He finds it by taking a screenshot, and then adjusting the contrast. However that's not looking at the original photo - it's looking at something that Google Maps (or Google Earth, they work the same way) has projected onto the screen, and smoothed out so it looks nice. We need to dig a little to find the actual pixels.
In Google Chrome, we can look at all the raw data that Google Maps downloads: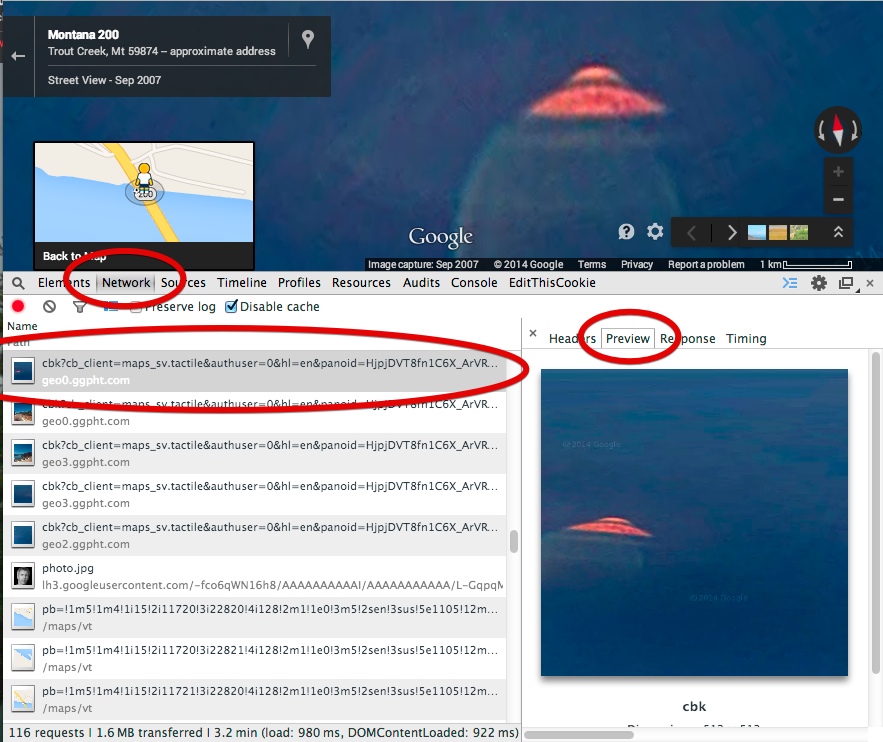 Which gives up this raw image, which is the actual basis of what appears on screen.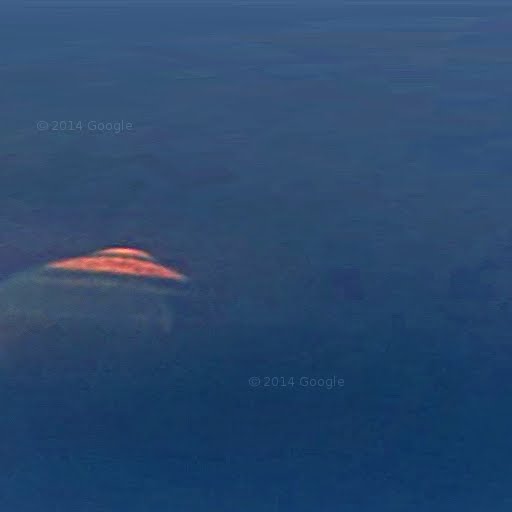 You can also see in that data stream a thumbnail of the full 360 panorama: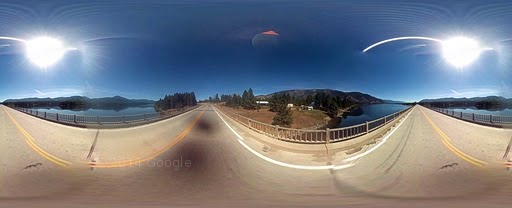 But if we look at the raw data, we can see the "alien" is just some jpeg compression artifacts in the original image. These show up noise inside 8x8 squares.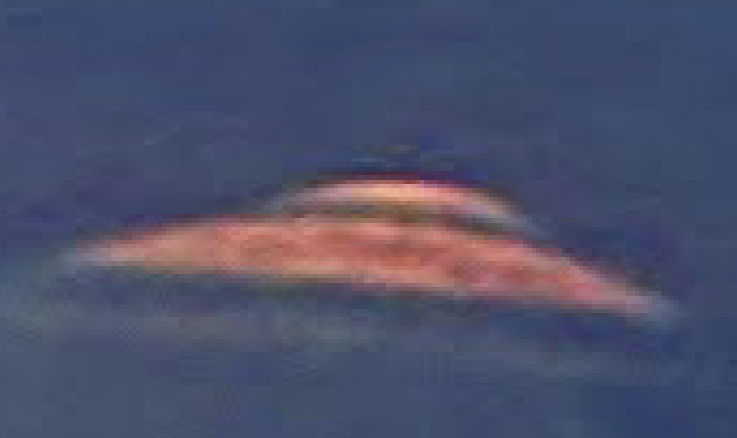 Zoom in closer, and you can see they are just 8x8 squares (proving it's jpeg compression artifacts), and the contents of the squares are essentially just noise - typical of what you get around the edges of any object that has been jpeg compressed.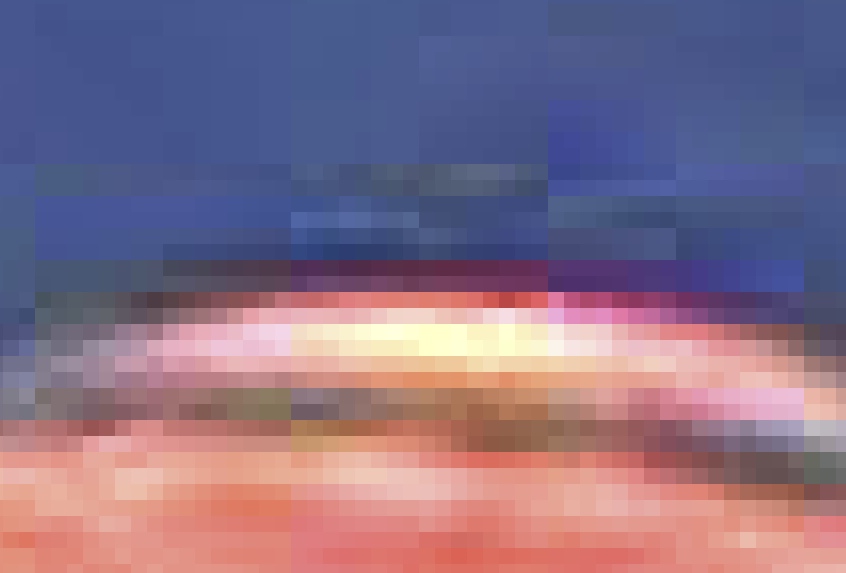 This is the original image that is downloaded from Google. Then filtering is applied, which rounds off the square edges: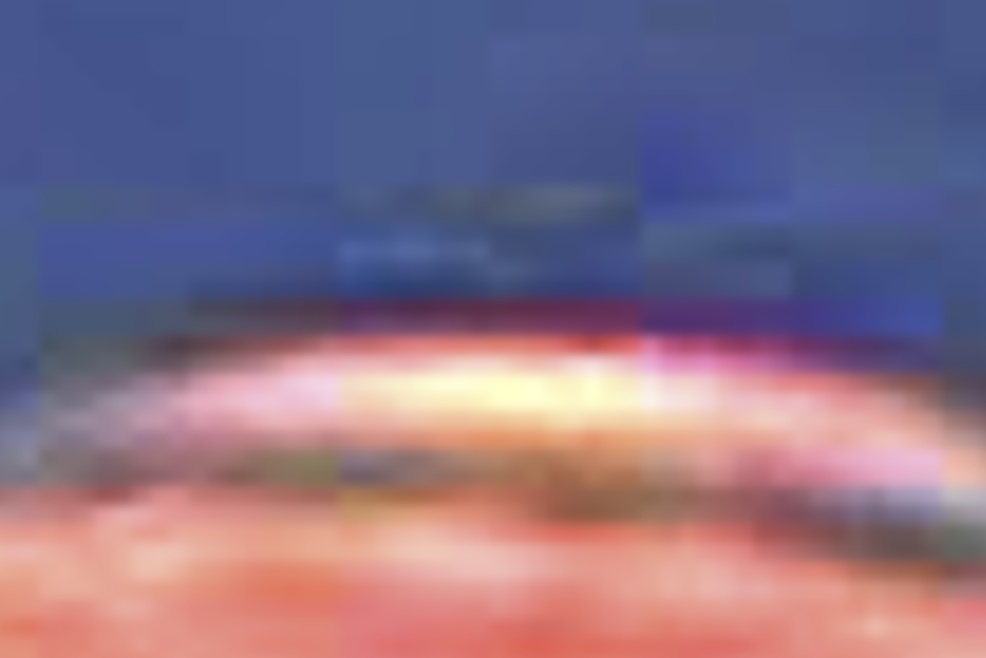 And finally the correct projection is applied, to make it be the correct size and shape on screen for the current view angle: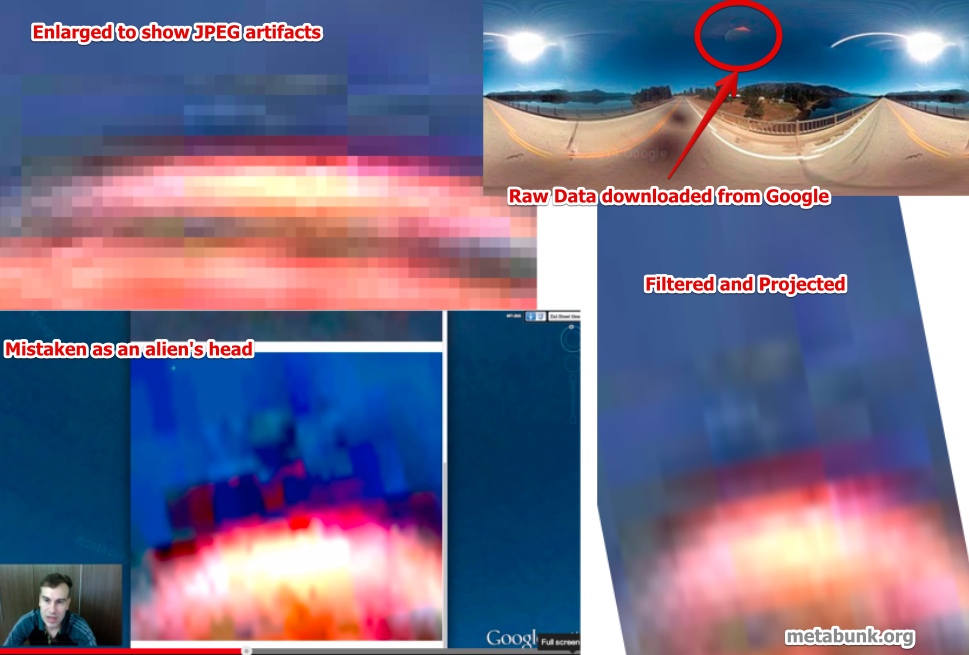 In the Mirror story, Scott says:

"I investigated it and took a few screenshots and found something that was not first apparent - there is an alien head sticking out from the UFO.

"Look carefully at the shading and curvature around the head and you will know its (sic) real.

"I am just blown away that we have real proof of alien (sic) with this photo.

"I thought it was just a UFO but this head sticking out is proof that not all UFOs are ET drones but some are controlled and flown by actual aliens."

But as we can see from the above images, the "shading and curvature" is just a result of the filtering and projecting done to the photo AFTER it has been downloaded. The original image simple has some square pixels, with random jpeg artifacts.
Last edited by a moderator: