So, if moon is trully reflecting suns light, the quality of light should remain the same, that is warm, yet when we measure the quality of moons light the results show that moonlight cools things that are exposed to it.
This means that measured temperatures of things that are in moon shade are higher than those exposed to moonlight.
I find this interesting because this implies that moon is self iluminating object.. with a completeley different quality of light than sun has.
What do you guys think about this phenomenon? Here are some experiments done on this subject, since it is very easy and cheap to do, hopefully we can recreate some here ond "bring into light" what is going on here.. pun intended..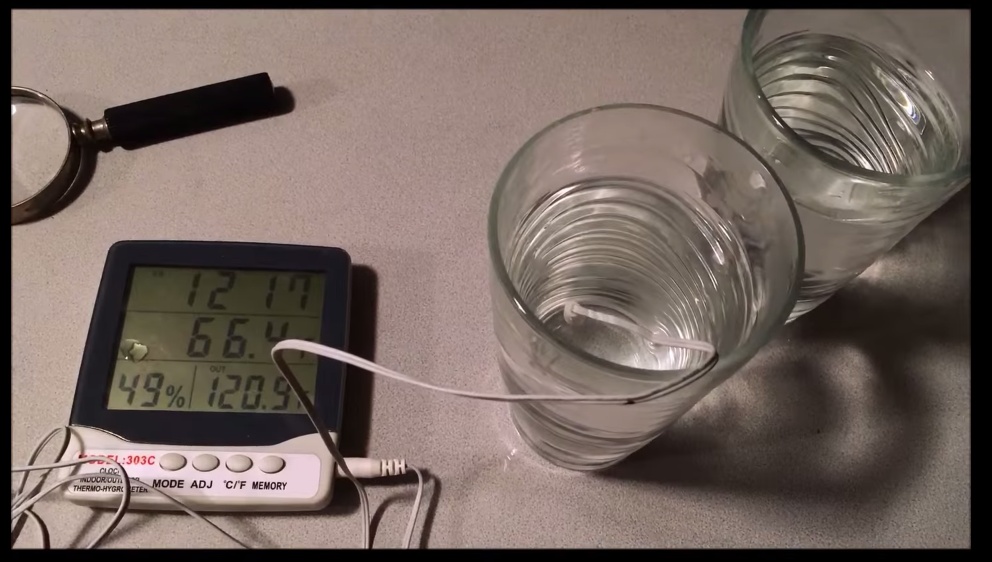 So what we see here is.. this guy used 2 glasses of water, both on the same table, at the same starting temperature, one was exposed to moon light and other was in moon shade.. he was constantly measuring the temperature of water in both cups, and end result showed that the one exposed to moon light was much cooler.. no pun intended..
so you can see the entire video here if you want..
there are also many more like this one that show the same results.. can someone recreate this experiment, or a similar one?