Without getting into a large discussion of the definition and structure of comedy, a simple description might be:
"....to reveal an ironic revelation of commonly held beliefs, in a witty satirical tone" (my def.)
Wikipedia's definition of Satire is:
Although a lot can be remarked here about the 'history of comedy', I am no scholar, and neither are most people.....so let's focus on recent history. This is not a retrospective of all comedy. Briefly though....the early medium of television (and radio) took comedy into the home, from where it had previously existed.....in publications, on stage, in clubs, on the street, from traveling shows, etc.
Early political satire, in the form of drawn cartoons........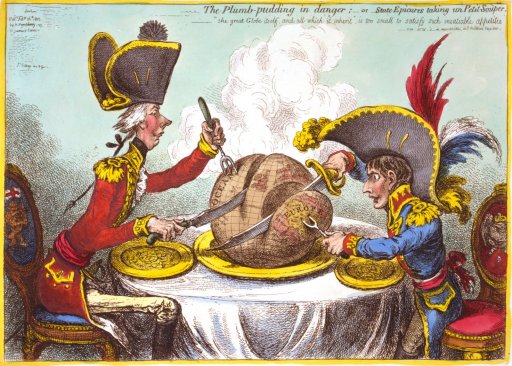 Publications, Television, and Radio media have often had their viewpoint or stance expressed in terms of comedy.....sometimes the ideas are cross-barrier, sometimes they are rigidly one-sided.
And let's not forget, that comedy can make a (any) topic....enjoyable. In the 20th century, comedy had become a premiere method of expressing difficult subjects, to ordinary people.
When does comedy reveal "bunk" ??
When does comedy support "bunk" ?
George Carlin seemed not afraid to....both enhance a conspiracy, as well as bust them.......
Bill Maher speaks sense to his audience, but then has unique ideas on certain subjects like vaccines and ???.
Jon Stewart's "The Daily Show" and the Steven Colbert spinoff (both are "info-comedy" shows) show a good percentage of people "believe" what they say..........according Pew Research.....
John Oliver's HBO show
"Last week with John Oliver"
does do a decent job at exposing ironic truths for laughter......
Fox news recently debuted
Greg Gutfeld as their new politi-comedian.
England's "hard-to-understand-if-you-weren't-british-born" Russel Brand..... is all over the place. I won't burden you with an example.
Last edited: