I remembered being told stories at school about the early days of telescopes, where people would see ships through telescopes far out at sea that would appear to be sinking (as only the masts would be visible), only for them to later arrive in to harbour safe and sound. So photos of large ships out at sea would seem to make an easy demonstration of earth curvature: after a bit of searching I dug up this image (one of a sequence taken by me in 2006 in Perth, Western Australia, looking west out over the Pacific Ocean. I was mostly shooting the sunset, but I thought at the time that the ship made for an interesting demonstration of the same effect). It's particularly clear as the ship is silhouetted against the light:
This is an original-size crop of the part showing the ship:
The photo was taken at 210mm focal length on an APS-C sensor camera (Pentax *istD-L), so the entire image covers a horizontal angle of view of 6.5 degrees (field of view calculator:
http://www.tawbaware.com/maxlyons/calc.htm
).
The parts of the ship that are visible above the horizon take up about 9% of the width of the full image (233 pixels out of 3008), so covers an angle of roughly 0.6 degrees from the viewpoint.
I'm not sure how to estimate the size of the ship to work out how far away it is. Happy for input here. It seems to have only a single crane, so is probably a mid-size cargo ship, maybe something like these: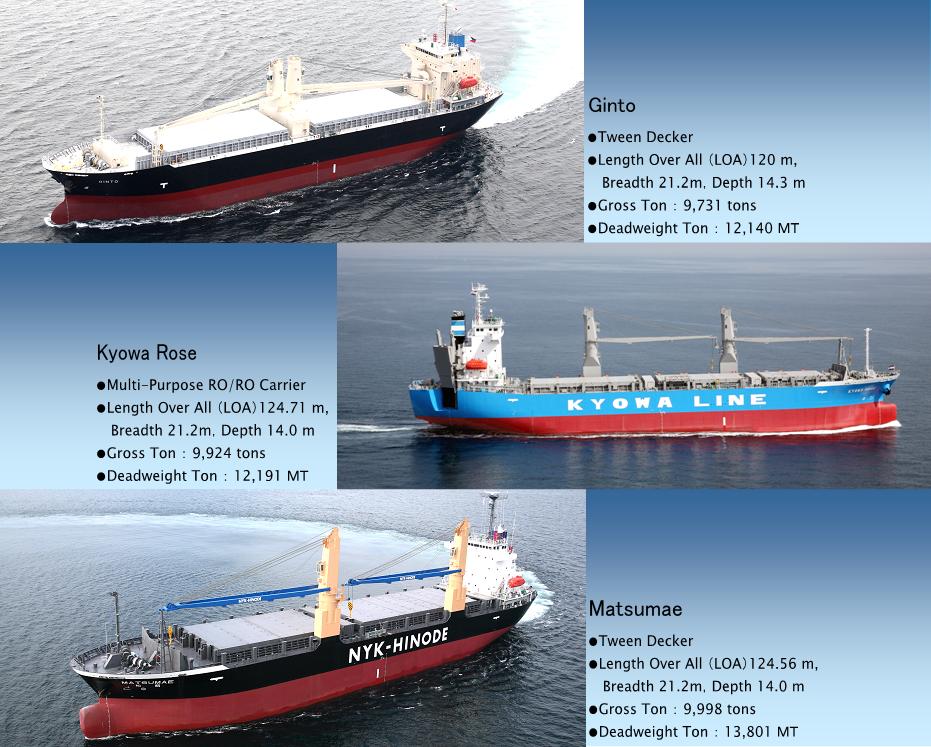 Which would put it around 125m long, with the visible mast close to the bow. If so and the ship is travelling perpendicular to direction of view, this would place it about 12km away. I was standing by the water's edge, so my viewpoint is about 2m above water level; my horizon would then be about 5km away with the ship 7km further behind that. At 7km beyond the horizon, about 4m of height would be out of view, which might just be just enough to hide the hull of a heavily laden ship.
If the ship is longer, it would be further away and so more height would be hidden. If the ship is 150m long, it would be 14km away (9km beyond the horizon) with ~6m of height hidden. If 175m long: 16.5km away (11.5 beyond the horizon) with ~10m hidden. If it isn't travelling perpendicular to line of sight, it would be closer. Thoughts?
Last edited: