Administrator
Staff member
So I was walking home around 9:15 today, Aug 6th 2012, Los Angeles California, and I saw this giant triangle UFO following me. I quickly realized it was just three points of light in the sky that happened to be in a triangle. But I was a little confused, as I'd never seen an equilateral triangle constellation like this before: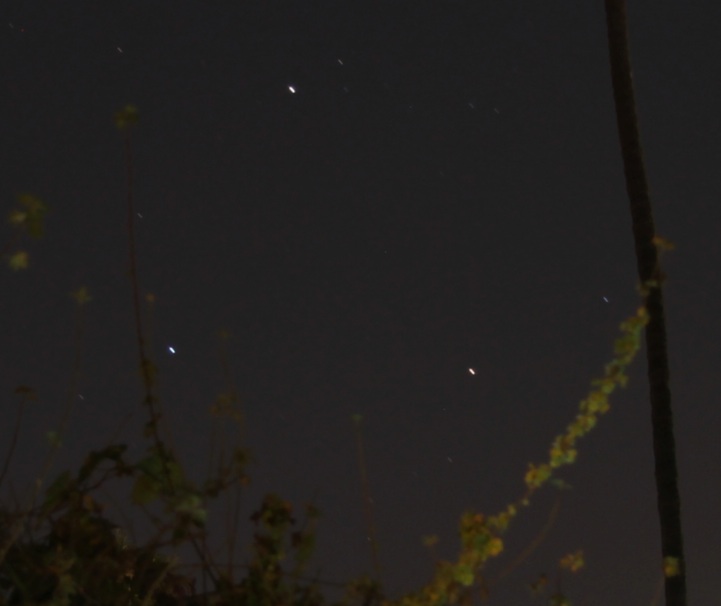 I booted up Stellarium, pointed it around 250 degrees (WSW) and here's what it told me: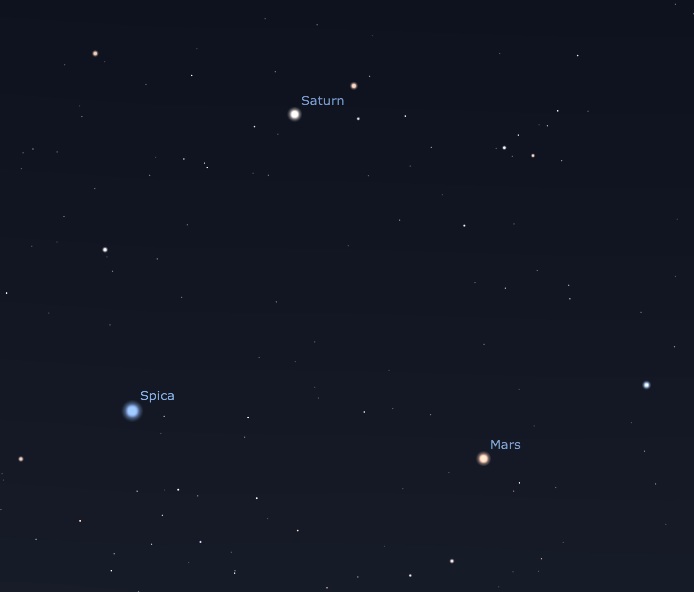 Here it is in a broader context: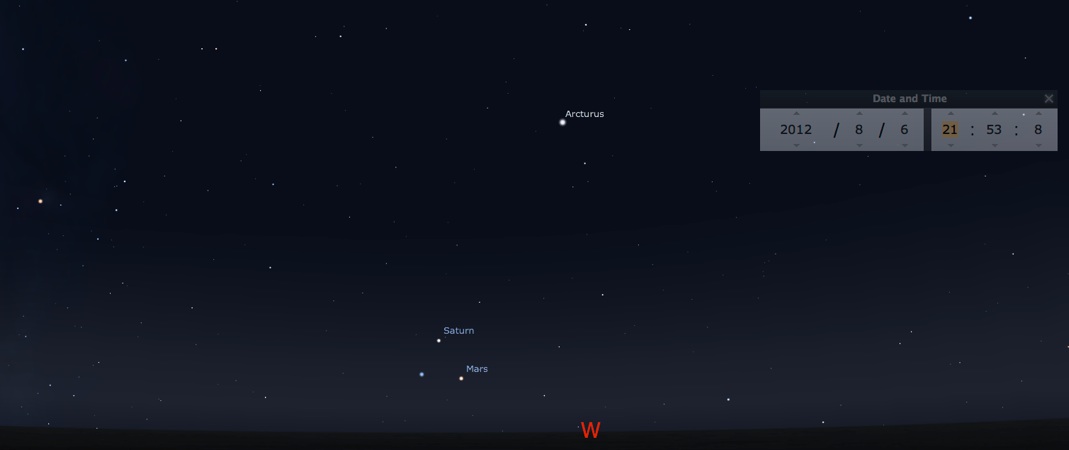 It was just a lucky conjunction of two planets and a bright star (Spica, the brightest star in Virgo, and the 15th brightest star in the sky). But because of the light pollution in LA there seem to be NO stars inside the triangle (as they are all too dim to be visible). This gives it the illusion that it's a solid triangle. A little like the Kanizsa triangle illusion: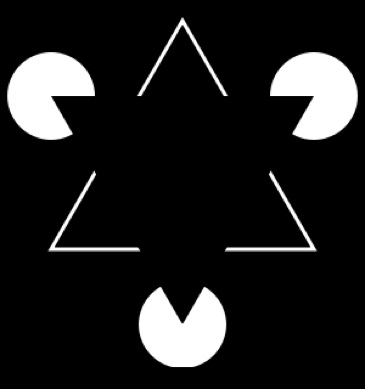 I wonder if some of the famous "triangle" UFOs were actually something like this. Especially if you are in a moving vehicle, this triangle might seem like a very high and very large "spaceship" that's blocking out the stars, and your motion relative to trees and building might make it seem like the "craft" was moving. Because this is not a "normal" constellation, people might not recognize it as just stars and planets.
Either way, an interesting sighting, and especially timely to see Mars so well placed. It's even tinted a little red in my photo.
What would be interesting would be if some reports of a triangle UFO crop up overnight.
Last edited: