Administrator
Staff member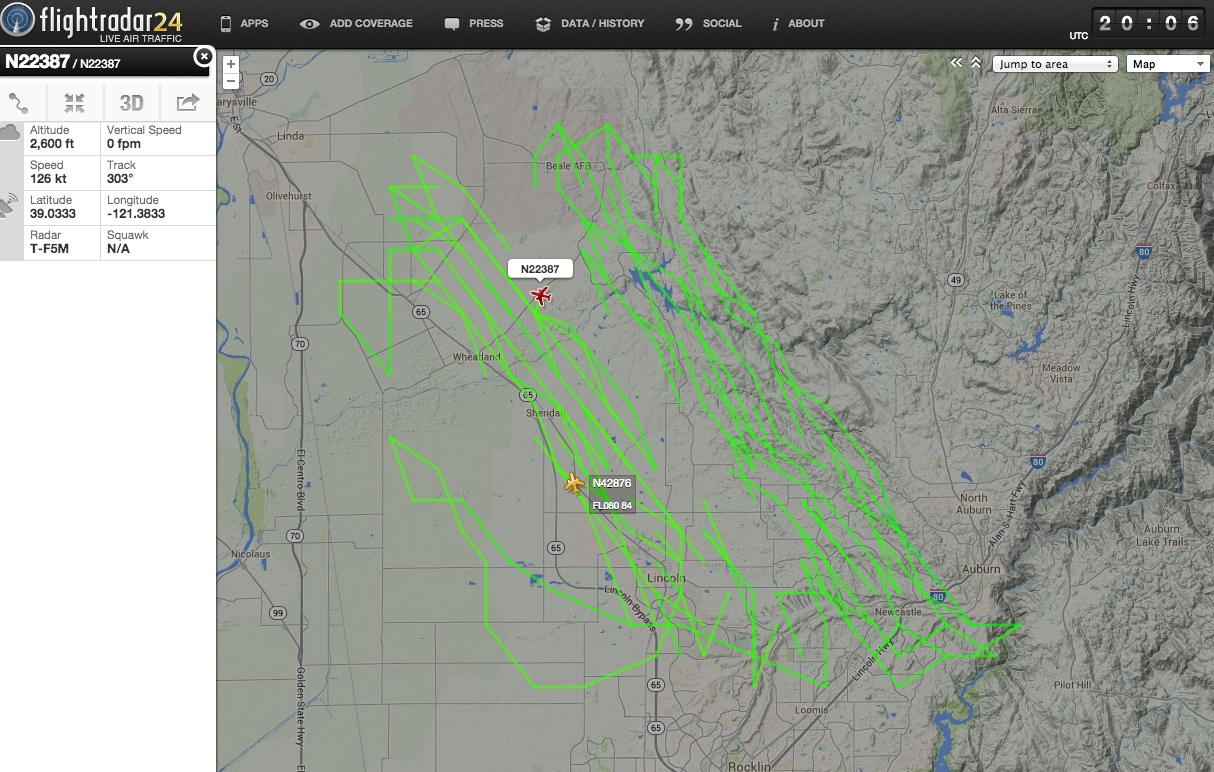 That's an odd looking flight path. Interesting though that it's only at 2,600 feet. It certanly won't be leaving any contrails.
My first though was cloud seeding, but it seemed like rather too much flying for that. Then I though maybe a rather over-zealous flight student practicing turns. However looking at the registration of the plane:
http://flightaware.com/resources/registration/N22387
We see it's a 1977 Piper PA-23-250 registered to "Richard Crouse and Associates". A quick google of that gets us to:
http://www.richardcrouse.com/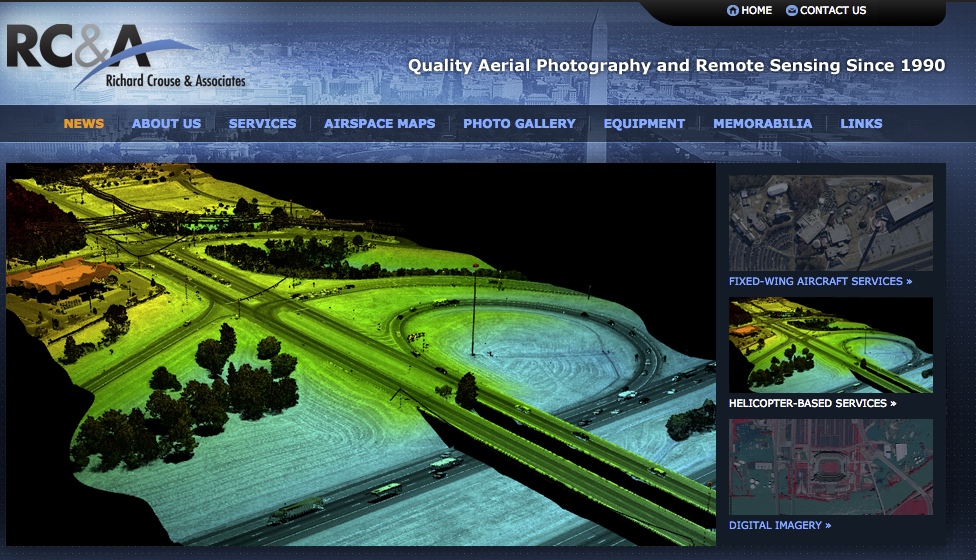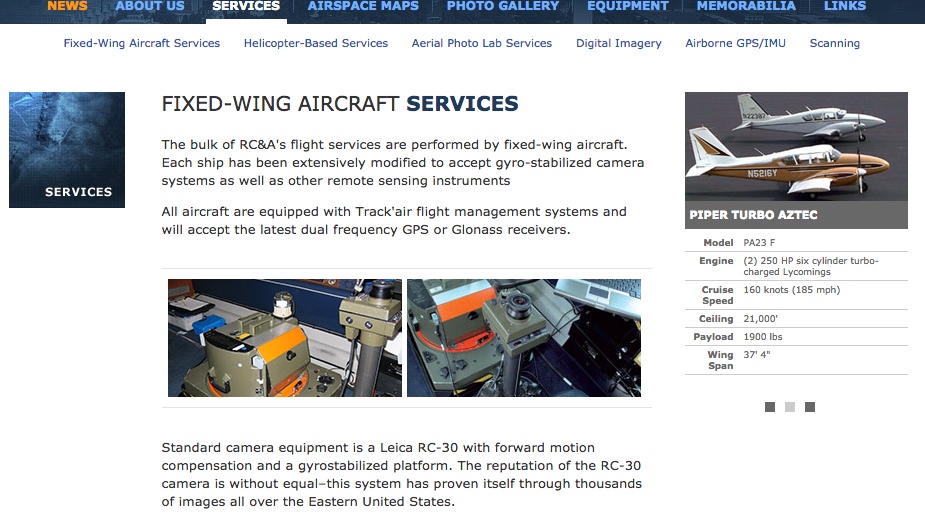 (N22387 is shows in this image, at the back)
It's doing LiDAR scanning, which combines taking photographs with scanning the ground and building contours with a laser. This is how you get 3D buildings in Apple Maps etc.