Administrator
Staff member
A
video
from Prison Planet and the
linked stor
y suggest there are 17 fake cell phone towers that look like regular towers that are intercepting people's calls and hacking their phones: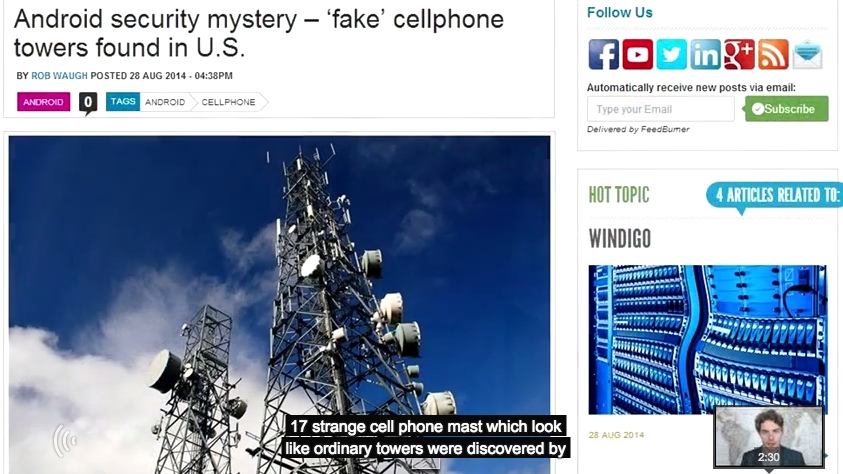 Firstly they are
not actually towers
, they are interceptors or
IMSI Catcher
s, which are basically just computers with an antenna:, often referred to as "StingRays", which actually refers to a specific brand name.
http://www.meganet.com/meganet-products-cellphoneinterceptors.html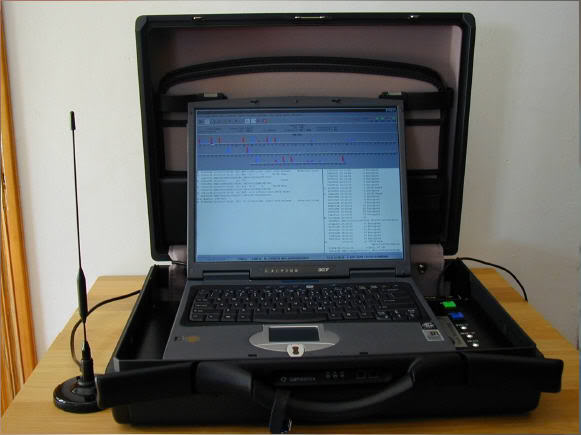 Or can be slightly larger suitcase sized boxes: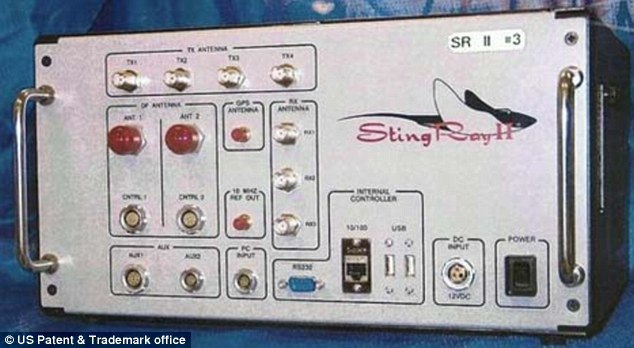 The
original story in PopSci
got this wrong, and everyone else followed suit.
The speculation in the PopScie article just does not really make sense:
"What we find suspicious is that a lot of these interceptors are right on top of U.S. military bases. So we begin to wonder – are some of them U.S. government interceptors? Or are some of them Chinese interceptors?" says Goldsmith. "Whose interceptor is it? Who are they, that's listening to calls around military bases? Is it just the U.S. military, or are they foreign governments doing it? The point is: we don't really know whose they are."
Chinese interceptors on a US military base? Why didn't you tell the military about this? For that matter why isn't the FCC investigating?
But what a lot of people are questioning is if this is just a public relations exercise for the manufacturer of the "Cryptophone 500", which supposedly detected these 17 interceptors. Online commenters have suggested that what is being detected is likely just secure government private networks, such as might be used at military bases.
A similarly touted secure cell phone
met with similar skepticism last year:
While QSAlpha's general descriptions of its technology sound reasonable, claims of being "un-hackable" are bound to draw derision from security experts. After talking to Chao, Ars reached out to two experts to get neutral opinions on Quasar IV, speaking to Steve Thomas, who recently

discovered a critical flaw in Cryptocat

, and cryptographer Jean-Philippe Aumasson.

Thomas was blunt in his response. "The only thing you need to know about this phone is 'proprietary encryption.' If you aren't aware, this means it's probably broken. Don't trust me, just Google 'proprietary encryption,'" he told Ars in an e-mail. "They also 'absolutely guarantee the security of their personal data.' That sounds like something a cryptographer would never say."
Stingray devices are a real thing, and they are used by law enforcement. But this does not equate to fake cell phone towers spying on all Americans. Stingray usage dates back several years:
http://online.wsj.com/news/articles/SB10001424053111904194604576583112723197574
For more than a year, federal authorities pursued a man they called simply "the Hacker." Only after using a little known cellphone-tracking device—a stingray—were they able to zero in on a California home and make the arrest.

Stingrays are designed to locate a mobile phone even when it's not being used to make a call. The Federal Bureau of Investigation considers the devices to be so critical that it has a policy of deleting the data gathered in their use, mainly to keep suspects in the dark about their capabilities, an FBI official told The Wall Street Journal in response to inquiries.

A stingray's role in nabbing the alleged "Hacker"— Daniel David Rigmaiden —is shaping up as a possible test of the legal standards for using these devices in investigations. The FBI says it obtains appropriate court approval to use the device.

Given that they were in use five years ago, they are probably still in use now. So it's hardly surprising that a specially programmed phone might detect some if you drive around the country for a month.
Last edited: