Administrator
Staff member
Making the rounds if the suggestions that video showing an uninjured naked man in custody shows Tamerlan Tsarnaev, who later turned up shot and dead.
Tamerlan Tsarnaev was 6'3" tall, and this man is obviously much shorter, and has a very different face viewed from the side.
Here is my ID evaluation. I mapped the features of the same profile photo of Tamerlan Tsarnaev and a clearer photo of "naked man" as he was being photographed by law enforcement. My conclusion is they are not a match. Please take particular note of the prominent brow/nose and deep set eye on Tamerlan Tsarnaev.
Here's the video
http://boston.cbslocal.com/video/8790685-naked-suspect-taken-into-custody-in-watertown/
(
http://archive.is/3Fvs7
)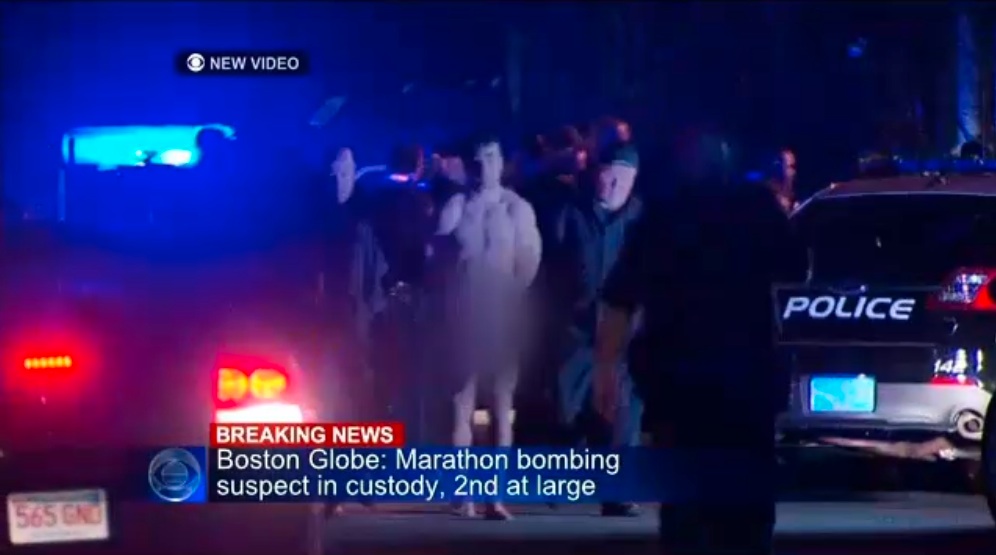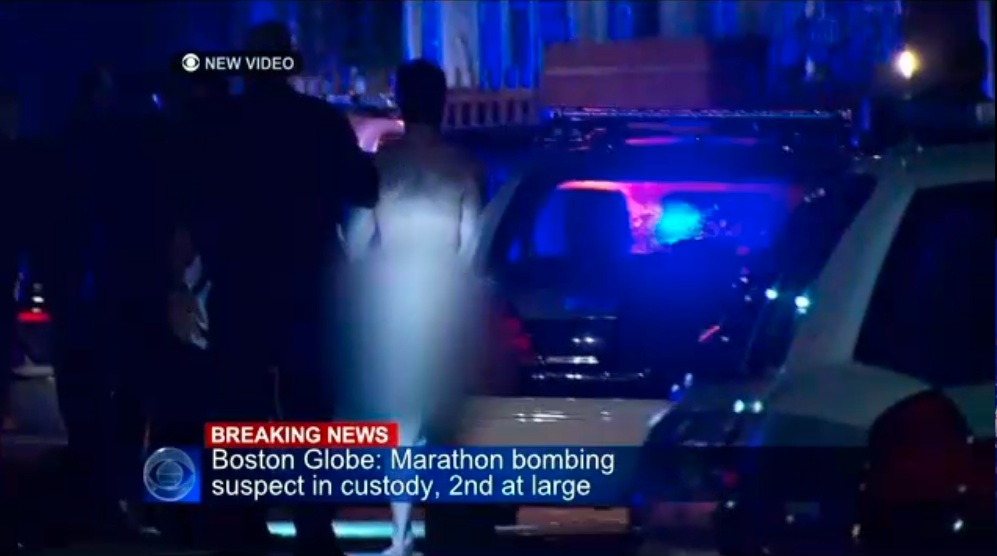 And here he is earlier: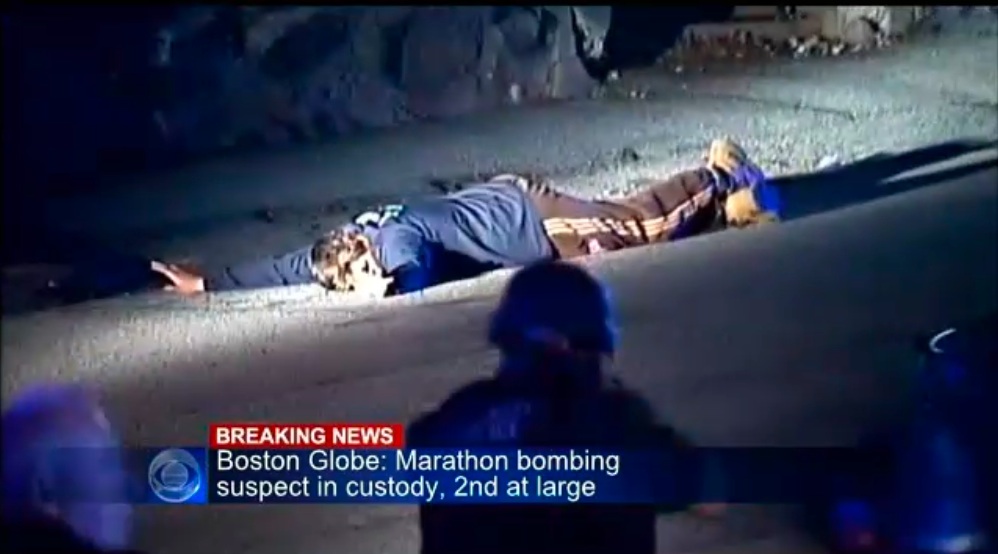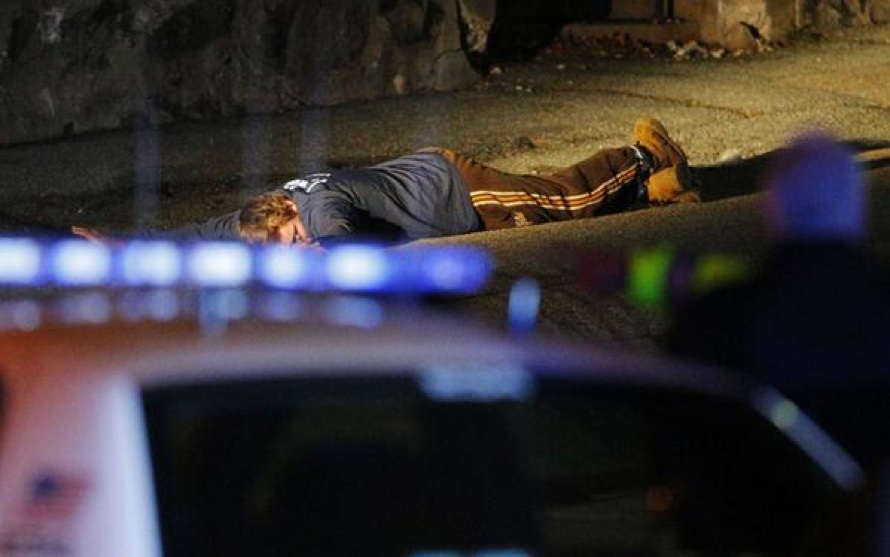 The reporter describes the location as: "558 Mt Auburn St, roughly where Dexter runs into Mt Auburn st"
However,
the naked man is not Tamerlan Tsarnaev
. He was "an unknown person of interest". Just someone who happened to be in the area, who looked like the suspect, so he was detained.
http://www.slate.com/blogs/the_slat..._in_lockdown_as_apparent_fbi_manhunt_for.html
(
http://archive.is/tiPSt
)
At one point, an unknown person of interest stripped naked—presumably at the request of police to ensure he was not carrying some type of explosives—and was captured on camera by CNN walking in police custody. It is unclear what, if any, connection that man had to the unfolding manhunt. CNN reports that he has since been released, although police have not yet commented about the man on the record.
Close-up examination of the video shows the arrested man is clearly not Tsarnaev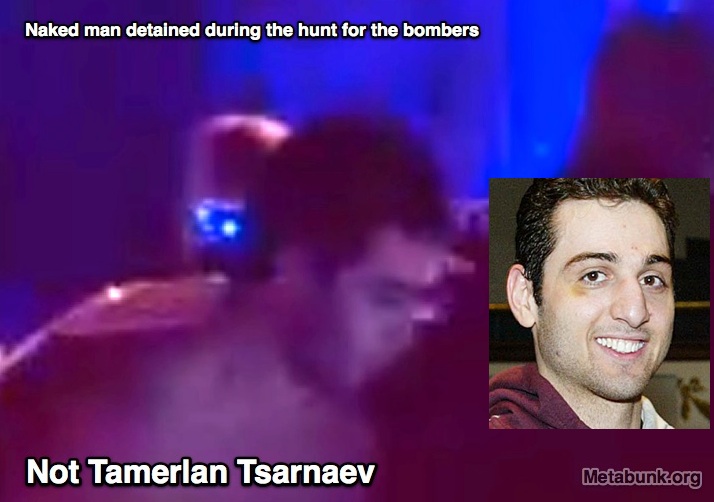 Besides him having a different face, another fairly obvious problem with the theory is that Tamerlan Tsarnaev was 6'3" tall, and this man is obviously much shorter.
Last edited: