Claim:
[Bunk]Monsanto Scientists are trying to create genetically engineered ants to replace honey bees that are being killed off by Monsanto pesticides.
http://worldnewsdailyreport.com/genetically-modified-ants-could-replace-honey-bees-claims-monsanto-expert/ [/Bunk]
The World News Daily report is a satire website. which is stated on their Legal Notices page
The fake Monsanto scientist featured in this satiricial article as "John Leere, head biochemist of the project."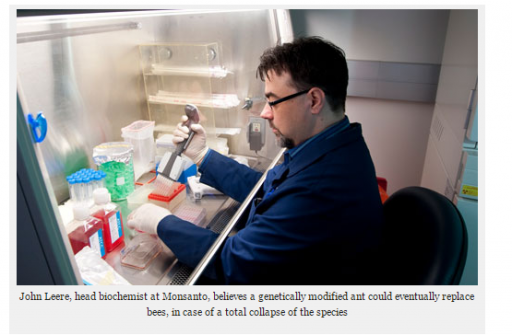 is really Robert Harrod of Southern Methodist University. the picture is stolen from this cancer/aids research article from June 2008
http://blog.smu.edu/research/2008/06/01/aids-cancer-targeted-by-biology-researchers/
From the Southern Methodist University staff directory: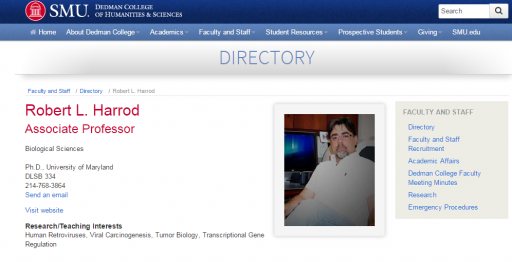 http://www.smu.edu/Dedman/FacultyAndStaff/Directory/HarrodRobertL