Administrator
Staff member
This story on CBS:
http://sacramento.cbslocal.com/2012/12/30/man-captures-video-of-strange-explosion-in-the-sky/
​
Has a very low resolution video (made with an iPhone though a telescope) that shows what seems to be a bright object with another small object moving across the field of view. The video then cuts and returns with an image showing the bright object replace by a static field of debris.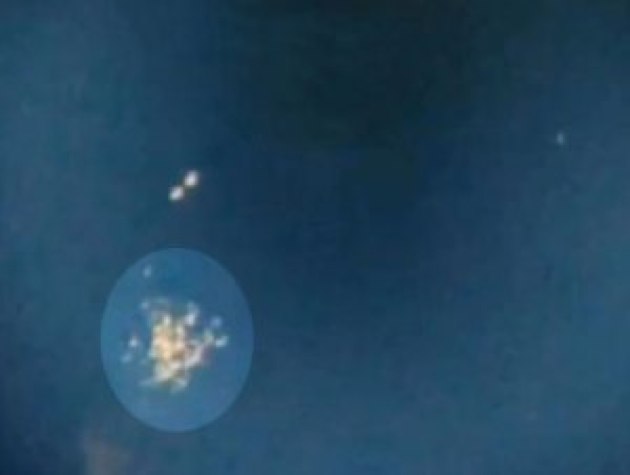 The claim is made this is an "Explosion in space".
We can tell it's not in space simply because the debris is not moving. If something explodes in space, then it keeps going as there is nothing to stop the debris moving. Here we can tell that whatever exploded was A) in the atmosphere, and B) quite light, so it stopped moving quickly.
But we don't need to look very far to see what this is. It looks exactly like an exploding weather balloon. Weather ballons are released every day, they have an instrument package attached to them that swings around. When they get very high, the low pressure caused the balloon to explode in a clouds of balloon shreds. It happens every day, and sometimes people get it on video.
Here's a frame from the video below: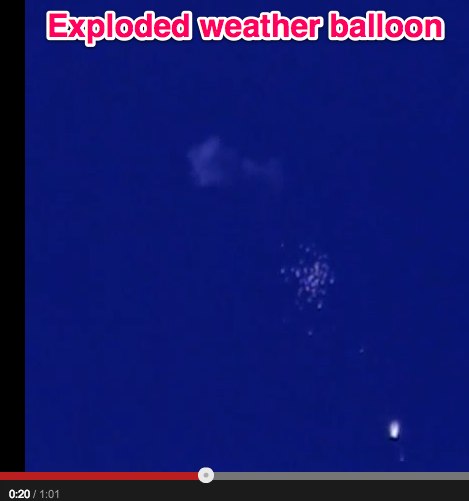 ​
And a similar video
​
Here's a cool video of a weather balloon rising and exploding from the perspective of the instrument package.
​
Last edited: