Administrator
Staff member
Multiple fake news and clickbait sites are repeating variations of a story that FEMA expects the Oroville dam to collapse, killing thousands of people. This story is false. The source quoted is KCRA:
http://www.kcra.com/article/fema-su...ce-base-in-case-of-oroville-emergency/8944641
Perhaps the most obvious clue there is that only "two dozen" personnel have been deployed. Not a lot for the "worst disaster in American history".
But the facts here are simply that neither FEMA nor any other State or local government agency has said they expect the dam to collapse. The emergency was declared because on Feb 12, 2017, the town of Orville was evacuated because there were fears that the
emergency spillway
would collapse, which would probably flood the town. The emergency spillway is not the dam.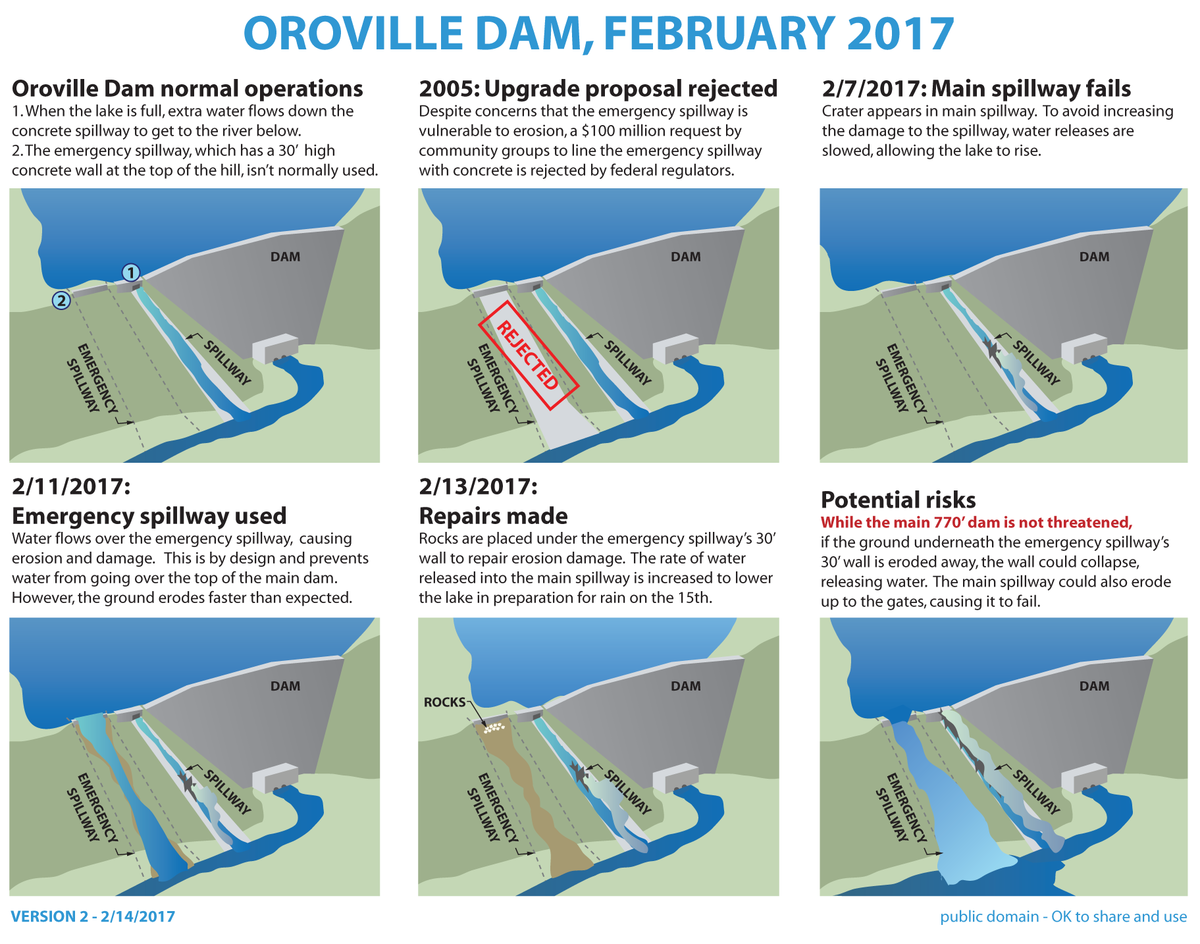 There's no current risk to the dam itself. The spillway is separated from the dam by a rock ridge.
So what did FEMA actually say?
https://www.fema.gov/blog/2017-02-16/supporting-oroville
And
https://www.fema.gov/disaster/3381
So again, it's the spillway that might fail, not the dam. And that emergency declaration was largely based on the Feb 12th overtopping and evacuation. That event was chaotic and uncertain, but it was handled, repairs are being made, and the level of the dam is 50 feet below the top of the spillway, allowing ample room for the next storm.
For more details, see:
https://www.metabunk.org/oroville-dam-spillway-failure.t8381/