Administrator
Staff member
I've been working on an interactive version of the flight tracks viewer. It's still in a fairly early stage, but already can be quite interesting. it shows 24 hours of flights, with pretty full ocverage over the US and Europe, and partial coverage elsewhere. You can draw the map around with the mouse, and zoom in and out with the mouse wheel.
Works best in Chrome or Firefox. IE will require you add the "Chrome Frame" plugin from Google. Safari would need WebGL enabling.
Does not work on iOS, and probably not well on Android.
http://contrailscience.com/map/
(It can take a minute or so to load and process the flights)
Screenshot: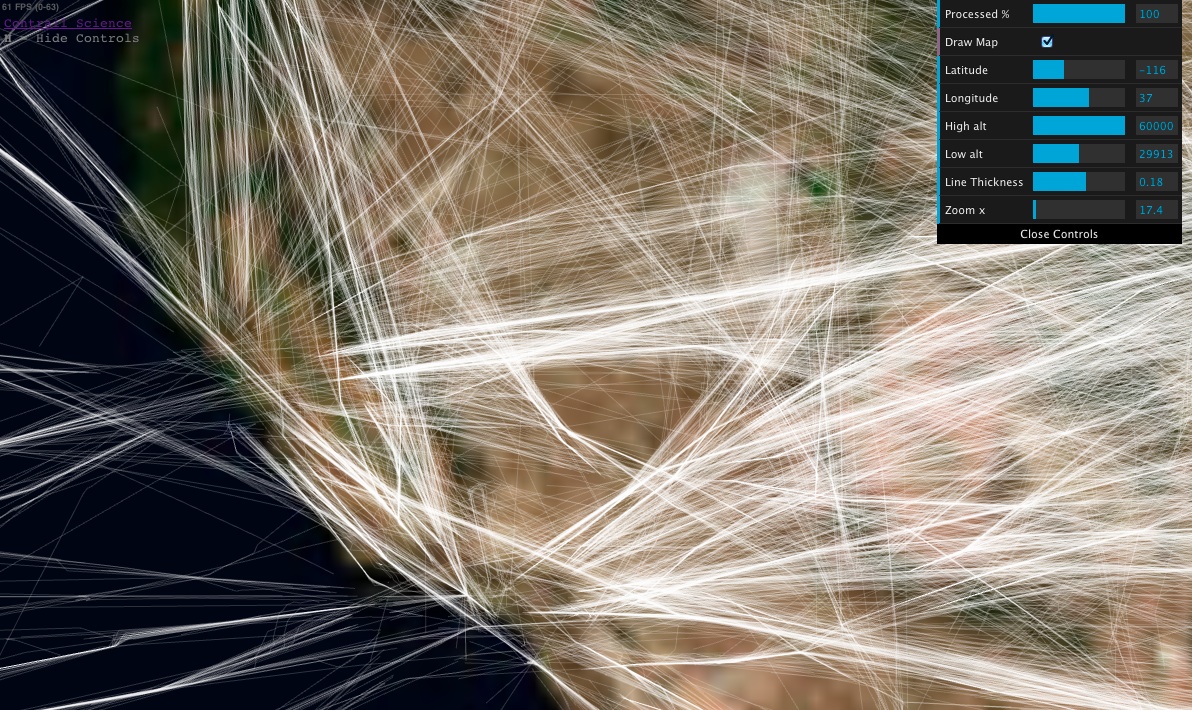 You can use the "High alt" and "Low alt" to filter the segments of the flights between certain altitudes (like, set "low alt" to around 30,000 to show only likely contrailing flights).
I'll be improving and extending it as I have the time, and I'll post here when there's significant updates.
Last edited: