I was recently directed to
this 'scientific article'
by a friend and decided to do some research into its claims and origins. The main focus is on the point:
As far as I can deduce, CFACT.org and its affiliate website climatedepot.com have been pushing this story since the start of the year.
CFACT do not directly reference any scientific study or quote where they obtained their data from but it is written in a manner that suggests it is their own. However on one of the graphs shows that the data came from
Remote Sensing Systems (RSS).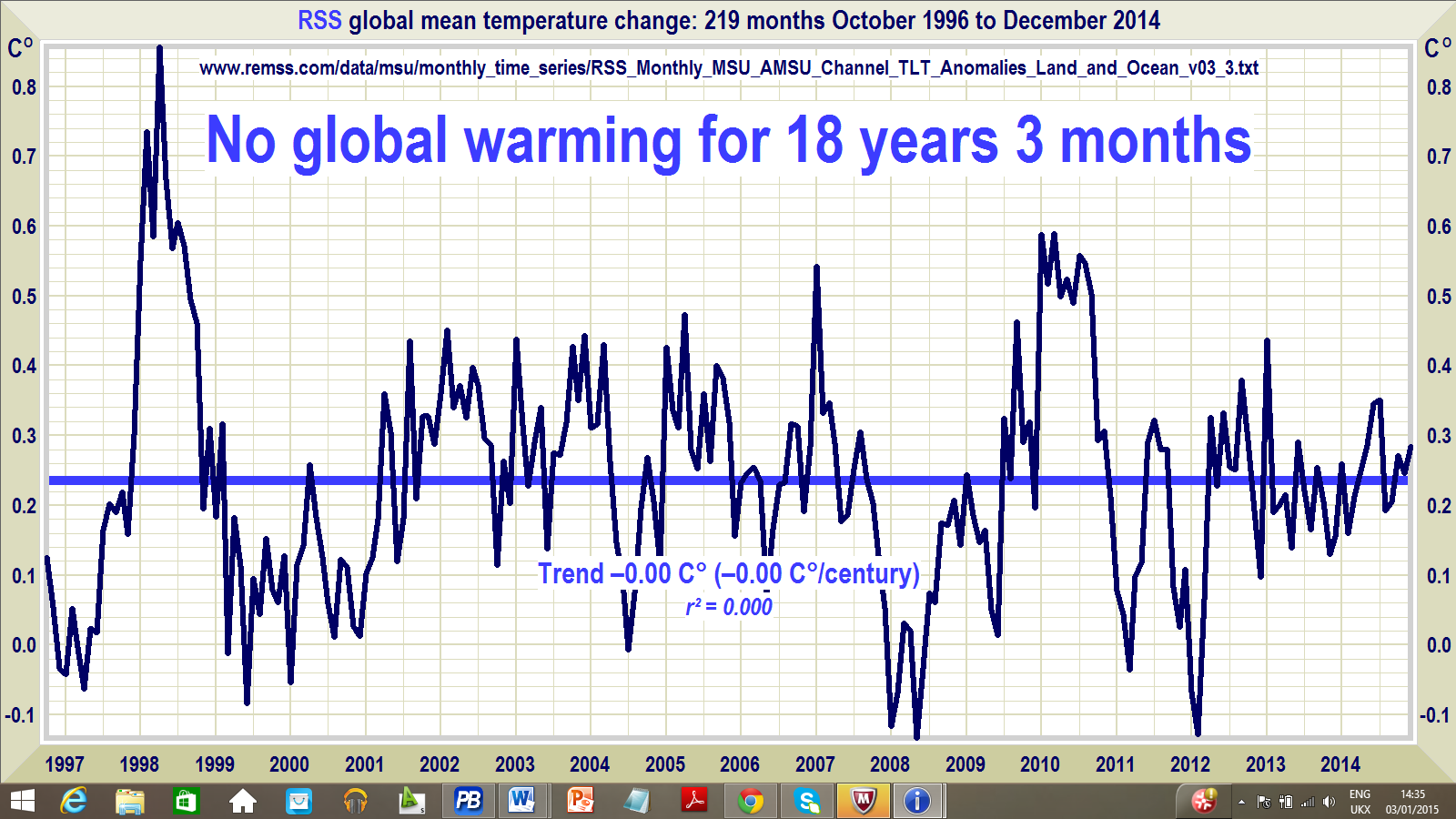 L
ooking through the RSS website I was surprised that the tone of most of the work was that 'yes, climate change is a thing, it is real' and not a climate change denier site like CFACT.org
One page
is devote entirely on the research that RSS has done in the field of global temperature measurements. It includes the following information:

I
t appears to me that CFACT.org has latched onto this final point, cherrypicking that data set, and portrayed it in a manner that suggests that global warming is an imaginary construct.
The article makes note that while there is a overall mean global temperature increase, it is out of spec with some climate projections that they have matched their data up with, but can explain this as:
I can find no mention of the climate pause that CFACT claim they can deduce from the RSS data.
Last edited: