Claim from Belfast observer skywatch in Northern Ireland that airliners in the following videos do not appear on flight tracking applications. The two videos were filmed on 10th March 2015. Also note a common theme that runs within the chemtrail community of "ghost/fake/hologram" aircraft.
The airliners do indeed appear on Flight Radar 24 and other flight tracking software. The screen shots from Belfast observer skywatch even show the airliners on the screen. Unfortunately it is a classic case of misjudging distance and how far away aircraft and contrails can be seen. By the time he looks on Flight Radar 24 the British Airways Boeing 747 is off the map on his device. The two airliners are British Airways 275 Boeing 747 - London Heathrow (UK) to McCarran International (US) and KLM621 Airbus 330 - Amsterdam Schiphol (The Netherlands) (AMS) to Hartsfield Jackson International (US) (ATL).
The KLM Airbus 330 that is trailing the Boeing 747 is visible and highlighted by my black oval and arrow.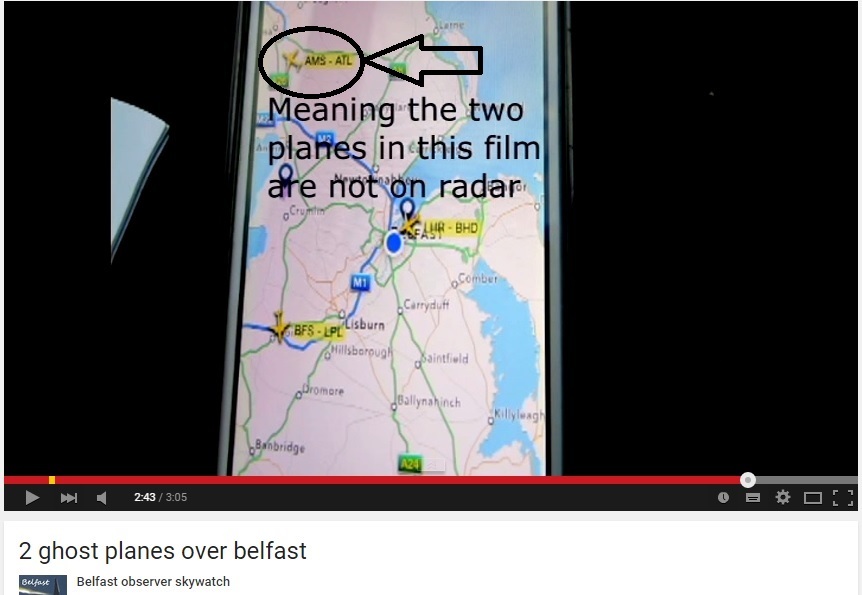 Screen capture from Planefinder of the two airliners.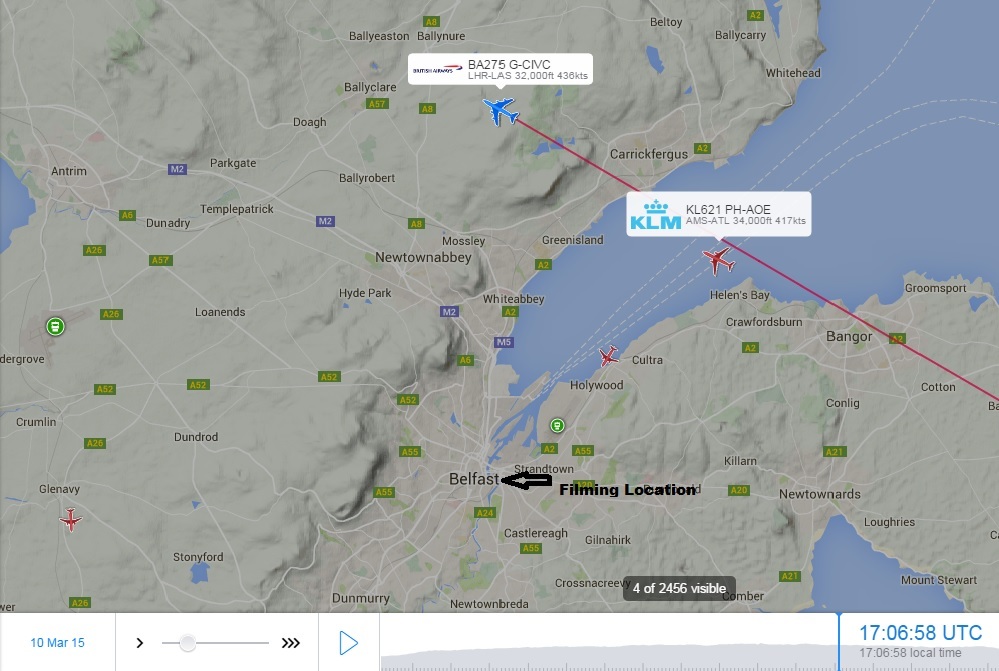 Screen capture from Planefinder with inset of Belfast observer skywatch's Flight Radar 24 map.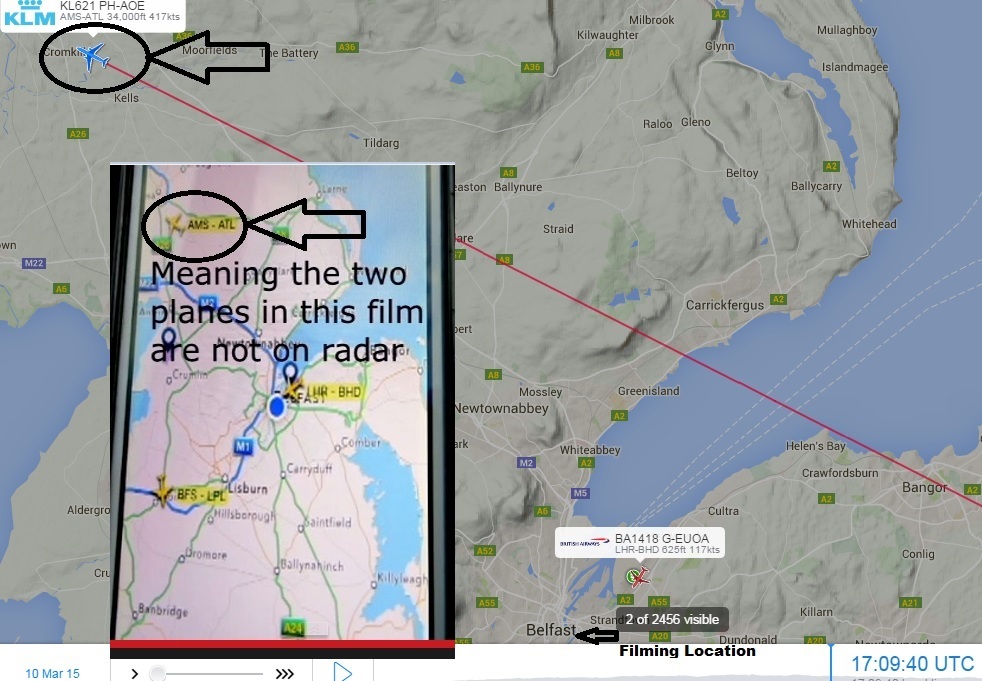 Belfast filming location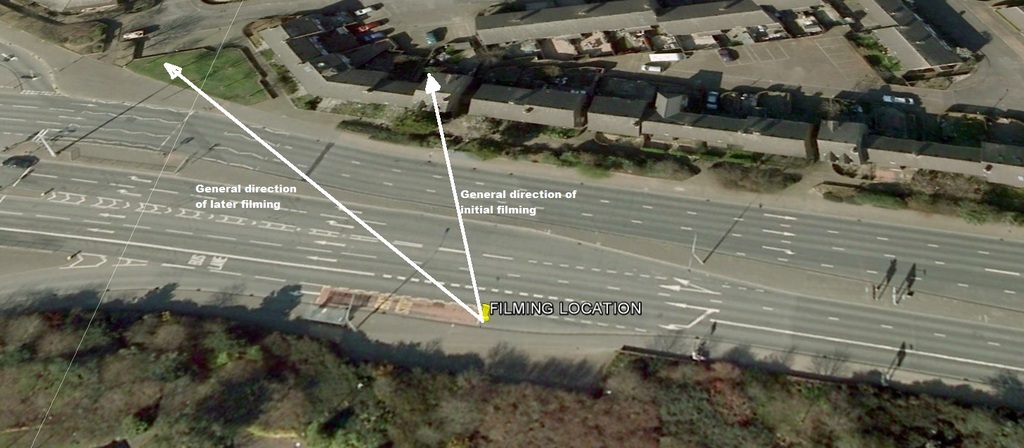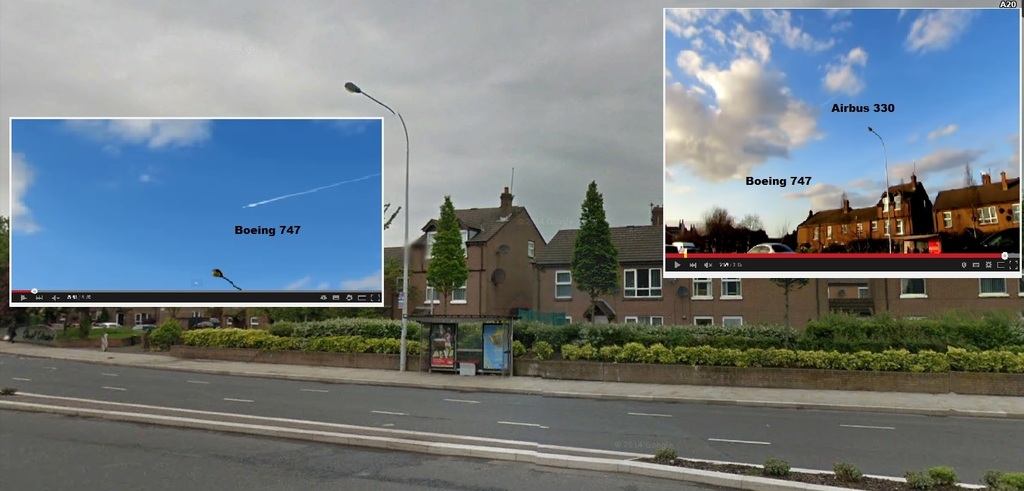 Map links
https://goo.gl/maps/p1T5k
https://goo.gl/maps/bO86B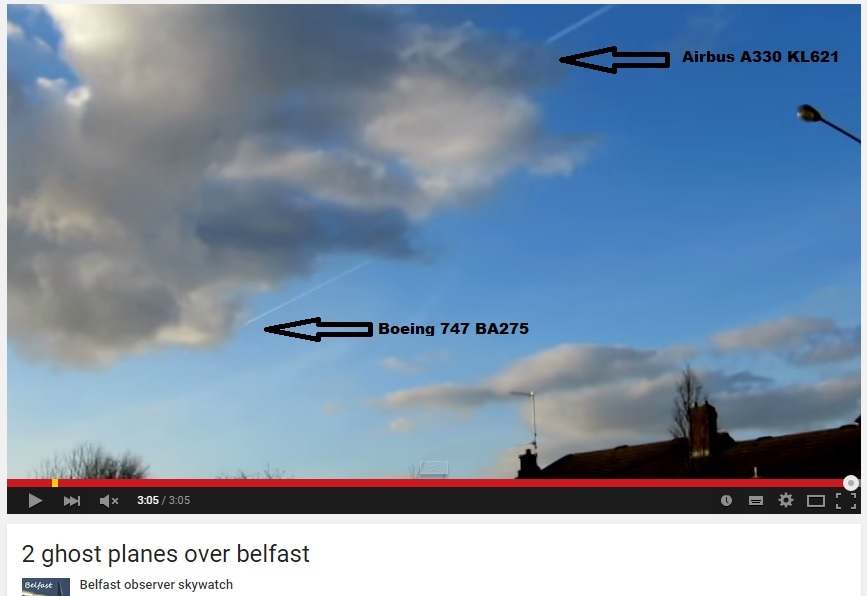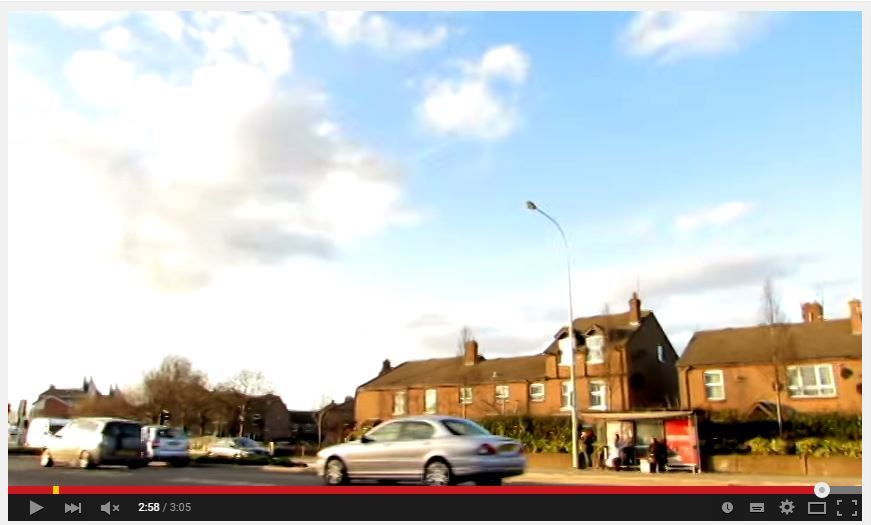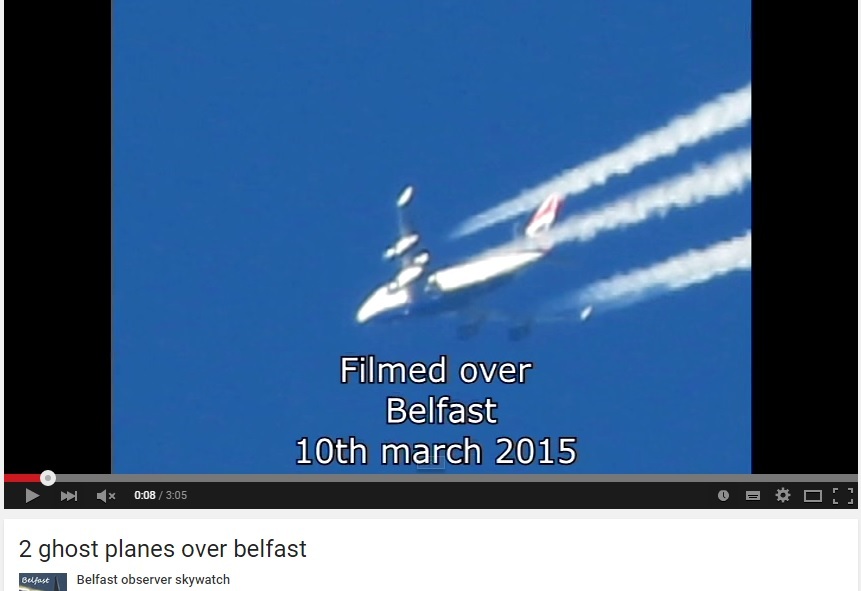 Of course the wing isn't see-through but this interpretation of the footage is believed in some circles within the chemtrail community.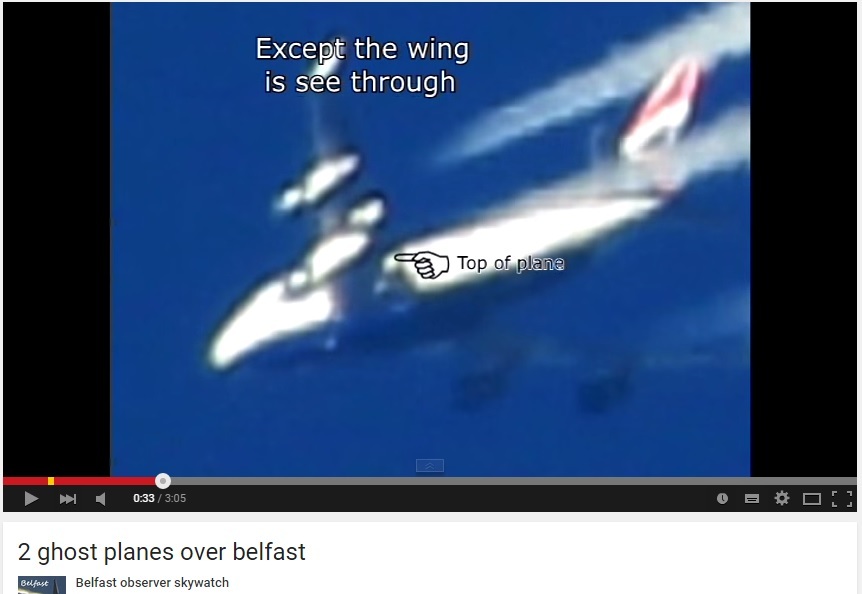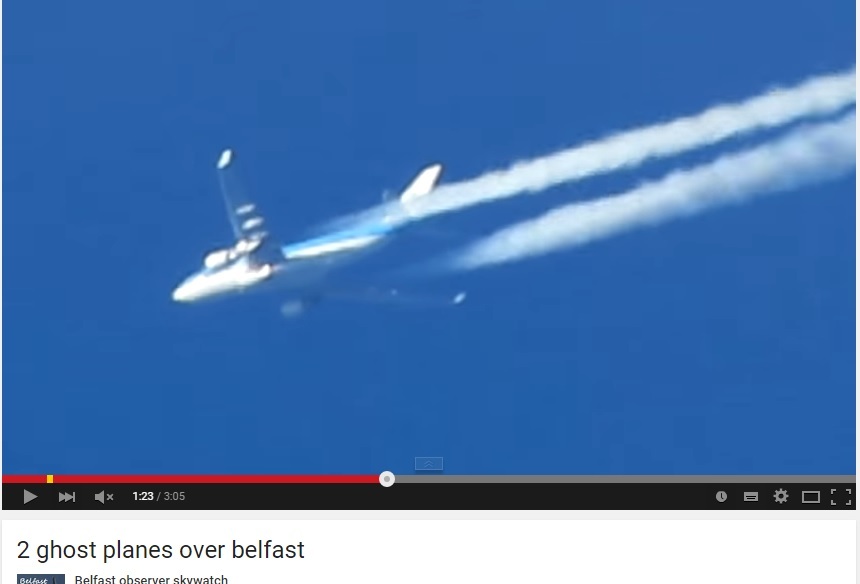 Boeing 747 G-CIVIC
Airbus 330 PH-AOE
Second video also filmed during 10th March 2015. Belfast observer skywatch claims that the airliner does not appear on Flight Radar 24. He also claims in the comments section that it is heading north.
In fact the airliner is heading west and does appear on Flight Radar 24. He actually captures the flight on his device. Another case of misinterpreting what he is filming and the software.
In the comments section he claims that the flight was heading north.

Screen capture from his device. My black oval and arrow highlighting the United Airlines Boeing 777. Yet another case of not comprehending distance, direction and matching up Flight Radar 24 activity.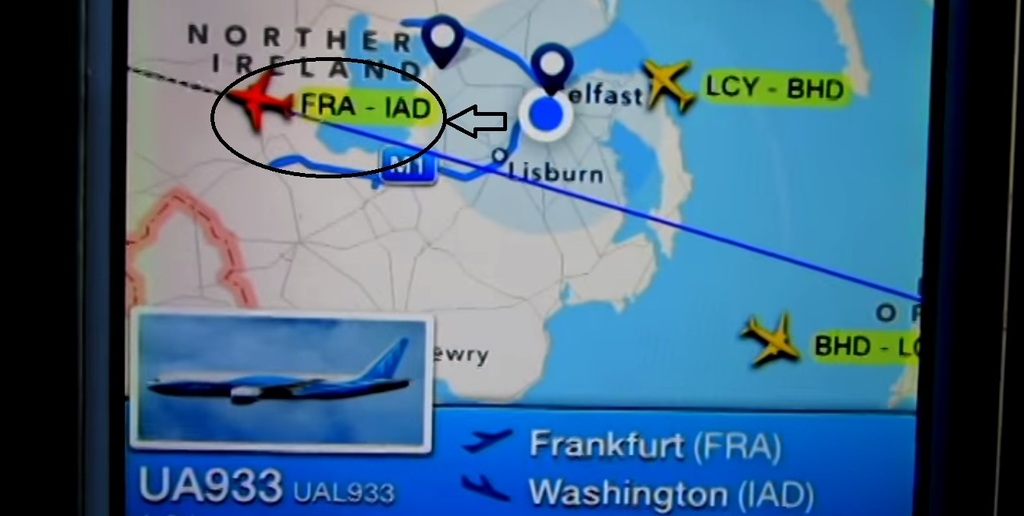 Screen shot from Planefinder showing United Airlines Boeing 777, Flight UA933, Registration N769UA, heading west on route to Washington (US).
Filming location marked on map.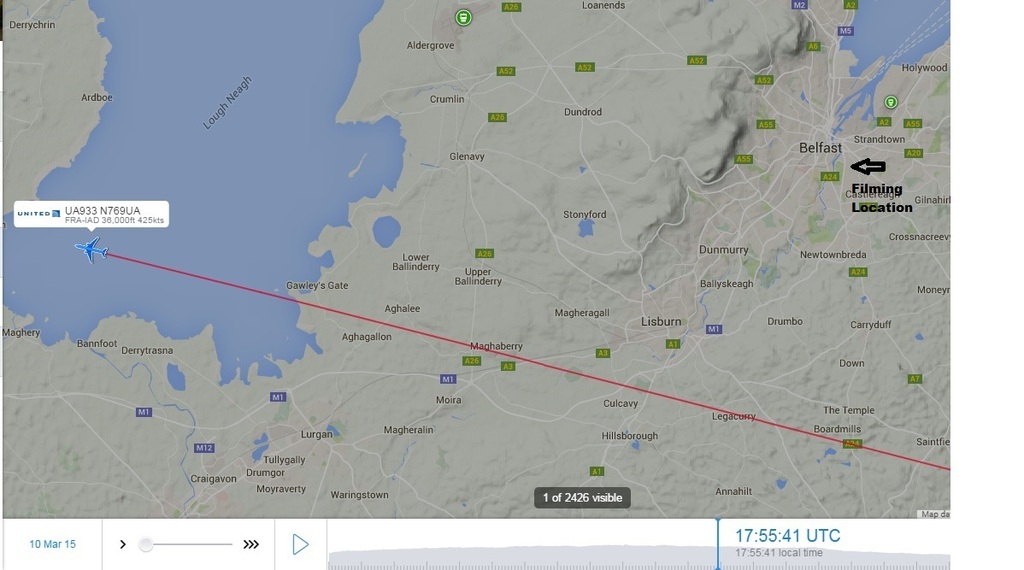 Filming location map links
Street View.
https://goo.gl/maps/wbBh3
https://goo.gl/maps/2KYCF
Street View
https://goo.gl/maps/Y0sZz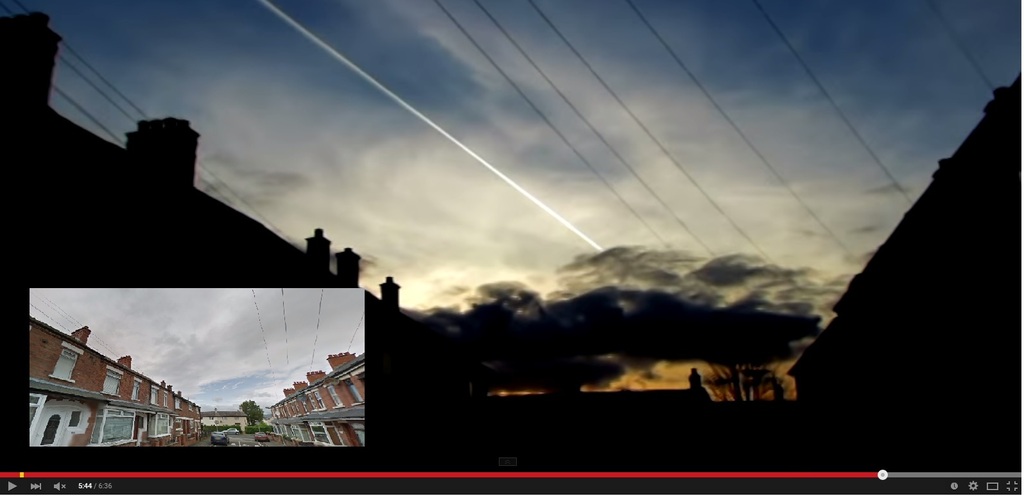 Of course the Boeing 777 is reflecting light. The puzzle is why some people can't understand that this is perfectly normal?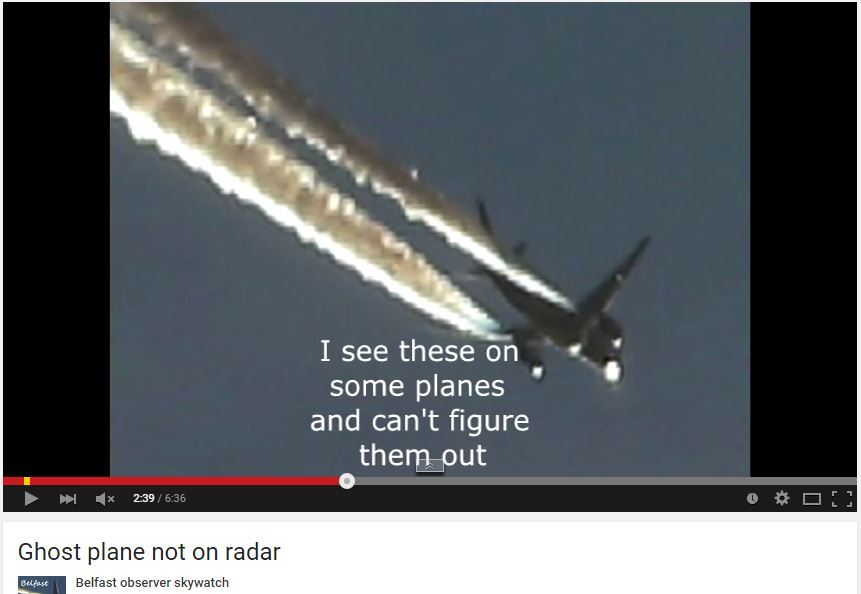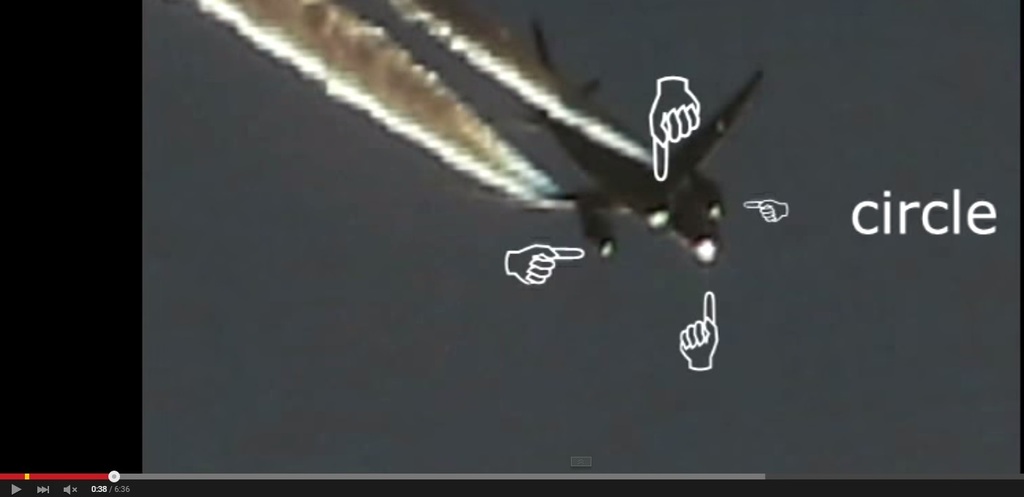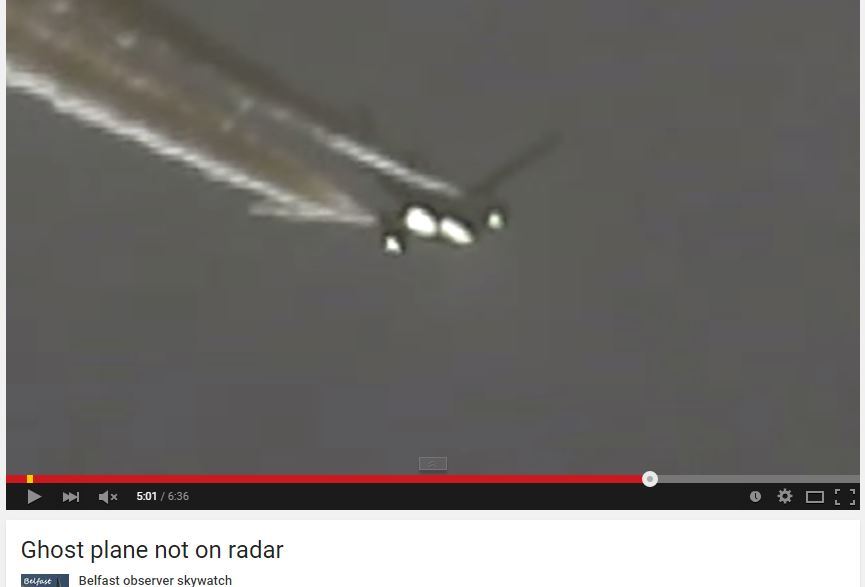 Video examples of sunlight reflection. Boeing 737 filmed with telescope.
Airbus 380 during sunset.
With the UA933 Boeing 777 the sunlight is reflecting off the engines cowlings, underbelly and tailplane.
The following image link show a Boeing 777-222 underbelly. Only natural that surfaces, curves and bumps are going to reflect light.
http://www.airliners.net/photo/United-Airlines/Boeing-777-222/2627577/L