Land of the Free... Appears not! Would any brave person care to debunk or justify this ... or at least comment!
So what is it about American culture that Americans appear to find it acceptable that 2.5 Million Americans should be incarcerated and used as slave labour by private companies?
​
Why does America incarcerate massively more of it's citizens than any other Nation on Earth? Are Americans more violent and prone to crime than any other culture? Or is the U.S government tyrannically and deliberately providing slave fodder for private companies?
And why has such a steep increase happened since 1980 to date... 500,000 to 2.5 Million in the space of 30 years?
http://en.wikipedia.org/wiki/File:US_incarceration_timeline-clean-fixed-timescale.svg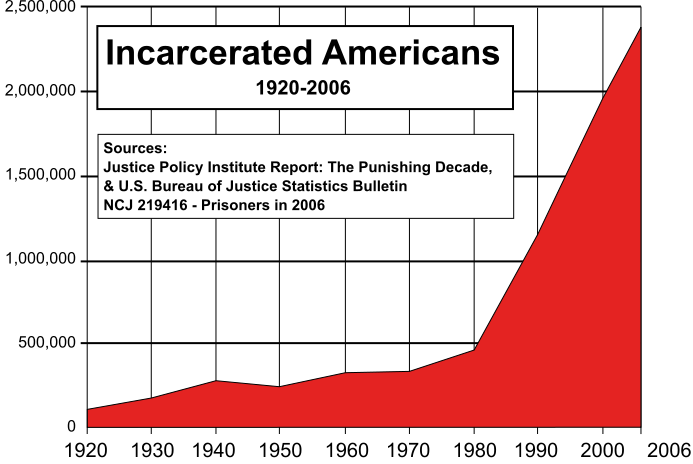 Last edited by a moderator: