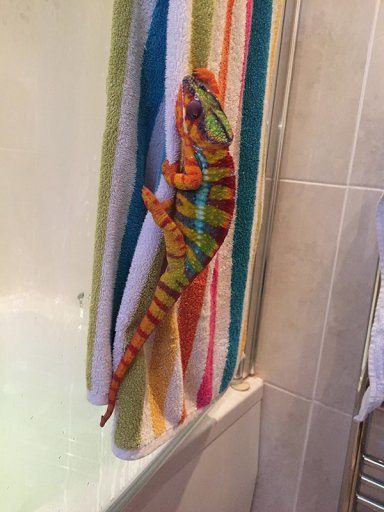 ©
A91PLB Imgur
This little guy is making the rounds lately.
Although most posts i've seen just say "chameleon on bathtowel", some have taken it to the extreme.
Others just imply the chameleon has changed his colors to match the towel:
He's trying to blend in. - Pinterest
I cant really tell if he is a Red Bar or Blue Bar, but basically he didnt change colors, that's just how he looks.
Ambilobe Blue Bar Panther (Noki Baby) Chameleon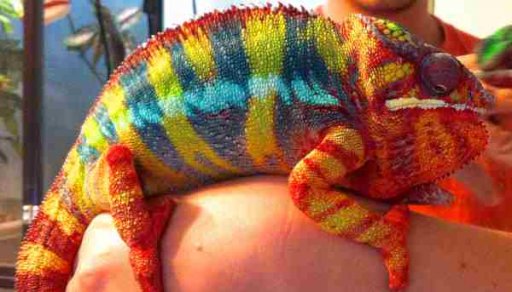 ©
Chameleon Boss
Ambilobe Red Bar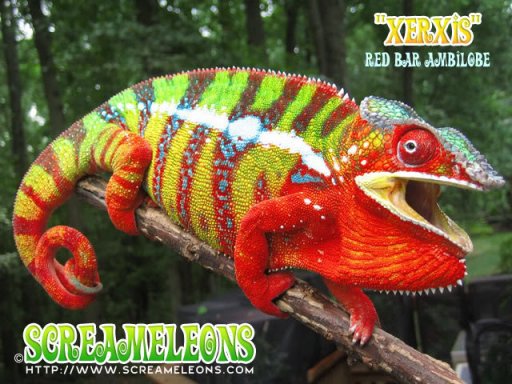 screameleons
.com
Last edited: