The claim that multi-dose vaccines contain more ethylmercury than is safe.
The reference dose (RfD) for methylmercury according to the EPA is 1 microgram per kilogram per day.
The only vaccines containing more than trace amounts of mercury are multi-dose vials. One of these thimerosal-perserved multi-dose vaccines is the Fluzone® Quadrivalent vaccine. Of this vaccine 0.25 mL, containing 12.5 mcg of mercury, are injected intramuscularly.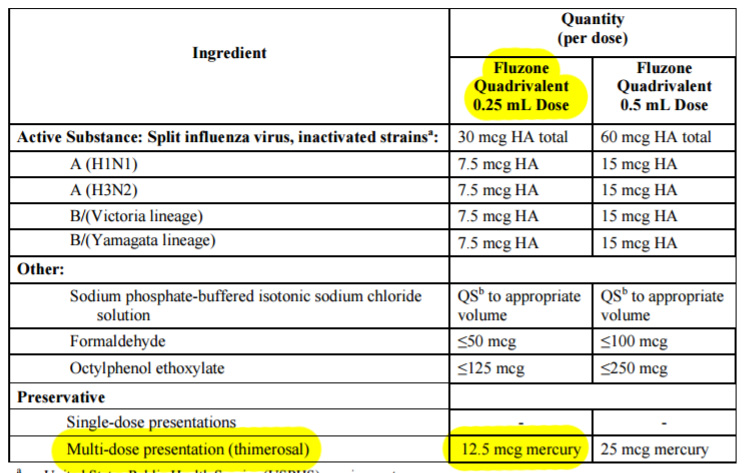 https://www.fda.gov/downloads/biologicsbloodvaccines/vaccines/approvedproducts/ucm356094.pdf
A baby girl and boy weighs 7 kg each.
The article making the claim appears to have the math wrong. For 25 mcg you would need to be 55 pounds (25 kg). But I don't understand how a 7 kg 6-month old is safe receiving 12.5 mcg of mercury in a dose.
Last edited: