A few days ago I saw something very odd in the sky, something that I think should be on here just for reference because I was incredibly, overwhelmingly baffled at whatever the hell this thing was. If I was in a low light situation, if it was farther away and if I wasn't of the skeptical persuasion I might think it was some sort of unidentified craft--whether that means little green men with probes or the world's smallest chemtrail depositor or Big Brother doing surveillance I don't know or care.
Anywho, my father and I were out running errands near our small community's rural airport. We heard something very loud and plane-like, as you do in that part of town, and looked outside. What we saw was a powered parachute, and if any of you ever have the opportunity to see one of these things in person I recommend it immensely. It was comical, it looked like something out of a cartoon, and I have no doubt that someday someone might come on here with a juicy UFO/coverup/cropdusting/whatever story that is really due to one of these little things.
I took photos of the little thing floating around, isn't it cute?
The photos, in all their glory: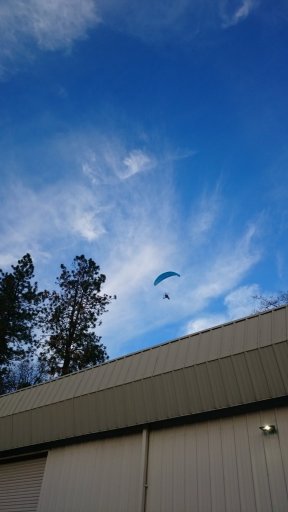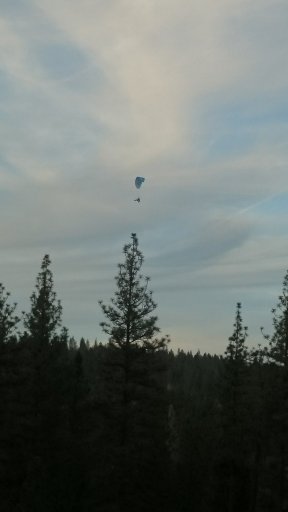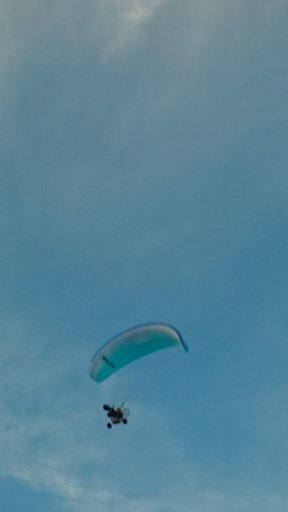 Last edited by a moderator: