Administrator
Staff member
The core columns of the world trade center were incredibly strong box columns with inches thick walls. But most of their strength was just for support. They were not designed to be resist much lateral forces. It seems they largely came apart where they were joined at the ends.
But what actually held them together?
I think it would be very helpful to get a clear picture of the collapse to have a clear picture of the strength of the connection between column sections.
You see a lot of weld marks on the face of the column at the end, like in the above:
[UPDATE: Those are actually
cut
marks, where the lifting tabs were cut off after the columns were lifted into place.]
Also here: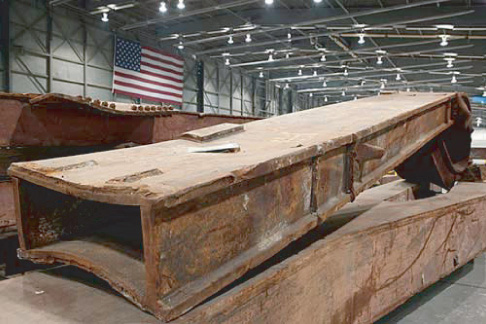 That looks like where the column failed. But what was actually welded there? A plate? A seat? Are there photos or plans of these connections?
Last edited: