Earlier this week, on Monday, January 2, 2016, I took this short video of a private jet and its contrail:
Source: https://youtu.be/I0kCYGinf-4
The aircraft details were not available on FR24:
The callsign and a distinct livery helped me to identify it as Dassault Falcon 900LX LX-LXL: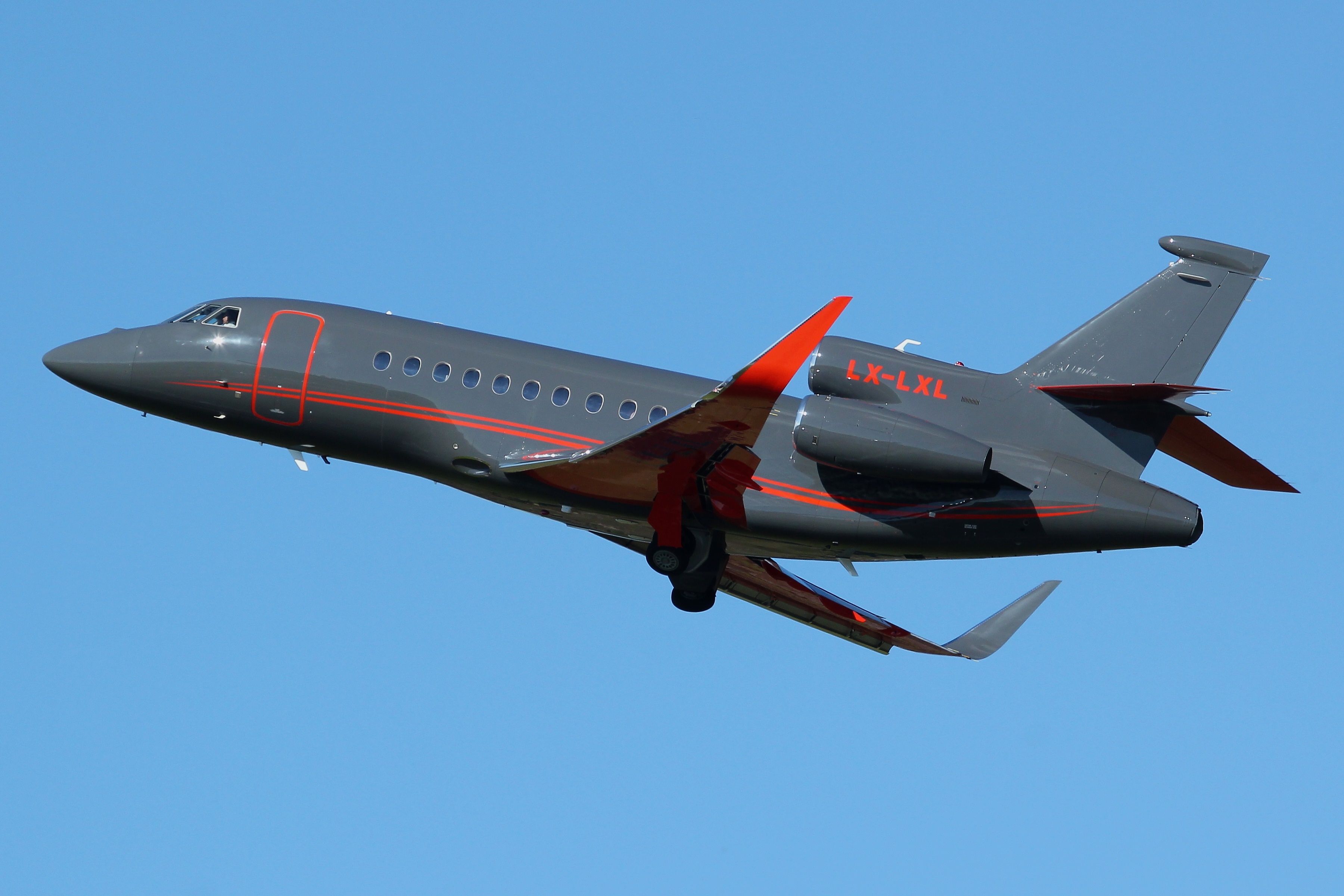 by
Andy Stevens
, on Flickr
This identification, however, has resulted in a conundrum: there are only two trails forming behind this three-engine plane.
Where did the trail of the tail engine go? Or could this engine have been switched off just before I took the video, as the aircraft began its descent from 40,000 ft?
Last edited: