Good Afternoon,
Stumbled across this site the other day, and am enamored with what you all are doing. I've searched for any threads with similar questions, but came up dry. My hope is that you can assist...
I've attached a couple shots that I took with my cell phone from the following coordinates: 40.141214, -105.136496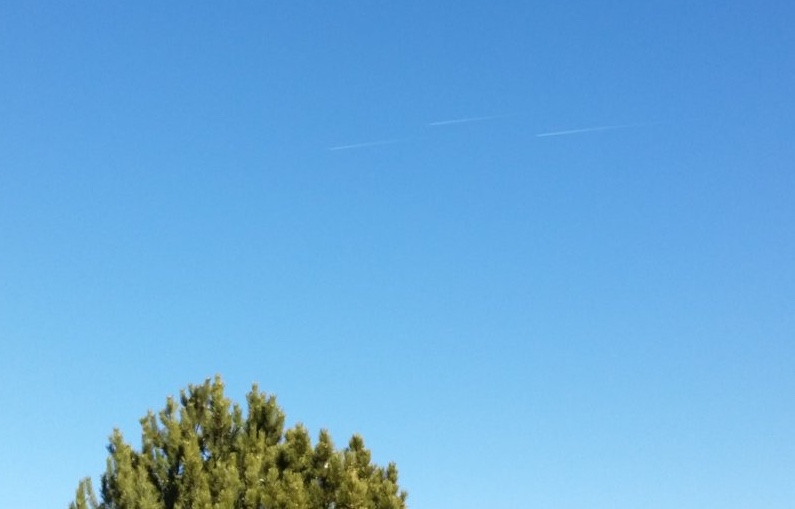 I was facing north, and these planes were moving in a northwesterly direction. It appeared that they were moving quite a bit faster than "typical" commercial aircraft, but this was merely my perception with no real evidence to back it up.
Obviously the photo quality isn't the greatest, and I'm fairly certain that the identification of the type of aircraft may not be possible due to the quality. However, I'm wondering if the formation of the three crafts can possibly provide a clue. My only assumption is that the planes were military in nature because I can't figure out any other scenario in which three planes (moving very quickly) would fly in such obvious formation.
Thanks for any assistance you can provide!
Last edited by a moderator: