Administrator
Staff member
Initial reports of the Washington Navy Yard shootings are conflicting, which is a somethings that always happens in a chaotic ongoing event, and yet something that is always used as fuel for conspiracy theories - particularly in shootings, where the inevitable caution of the police looking for additional shooters will somehow end up being interpreted as fact that there were additional shooters, and this was some kind of "false-flag" event to distract us from something, or shape the national discourse on something else.
http://www.foxnews.com/us/2013/09/16/active-shooter-at-washington-navy-yard/
And here come the conspiracies:
http://beforeitsnews.com/alternativ...vy-yard-washington-dc-false-flag-2764398.html
The reference to pyramids there is from
this video clip of Fox News
, where a shot of the Pyramids is on screen for a fraction of a second during a fade. Presumably this was from a previous story segment on Egypt. But gets taken by imaginative as some kind of subliminal reference to the Illuminati.
[Edit: it's just the desktop wallpaper of the guy of who recorded it, you can see some icons]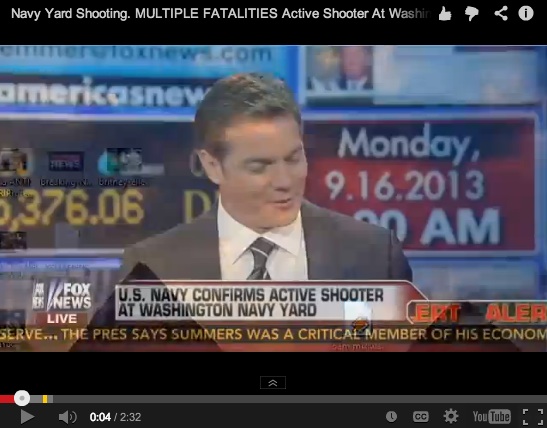 Last edited: