The following video was uploaded by Michael Rutledge of Kernersville, North Carolina. The video has the following description.
Michael lives in Hendrix View Lane which he openly reveals in the video comments.
Screenshot from Planefinder. Virgin Atlantic Airbus A330, registration G-VINE.
Posted on Facebook Page
https://www.facebook.com/mike.rutledge.796/videos/10207388436888000/
There was another Virgin Atlantic Airbus A330 that passed over further to the west at 23:55 GMT, but I think the first one, G-VINE, is the one in the video.
It appears to me to be a simple case of the darker contrail in shadow. The starboard (right) hand side of the Airbus is shadow.
It also crossed my mind that it might possibly be a variant of the same engine Rolls Royce Trent 772-60?
See thread on likely intermixed engines.
https://www.metabunk.org/white-grey...likely-intermixed-engine-configuration.t3246/
https://en.wikipedia.org/wiki/Rolls-Royce_Trent_700
Possibly just the lighting on the following image but the starboard (right) engine appears to have a differently coloured front part of the engine cowling? This is G-VINE which I believe features in the video?
2015 image of G-VINE
https://www.planespotters.net/photo/640325/g-vine-virgin-atlantic-airways-airbus-a330-343
Michael also filmed this airliner minutes after the Airbus flyover. Clearly the light is coming from the left with the darker trail in partial shadow of the other. Michael is claiming that following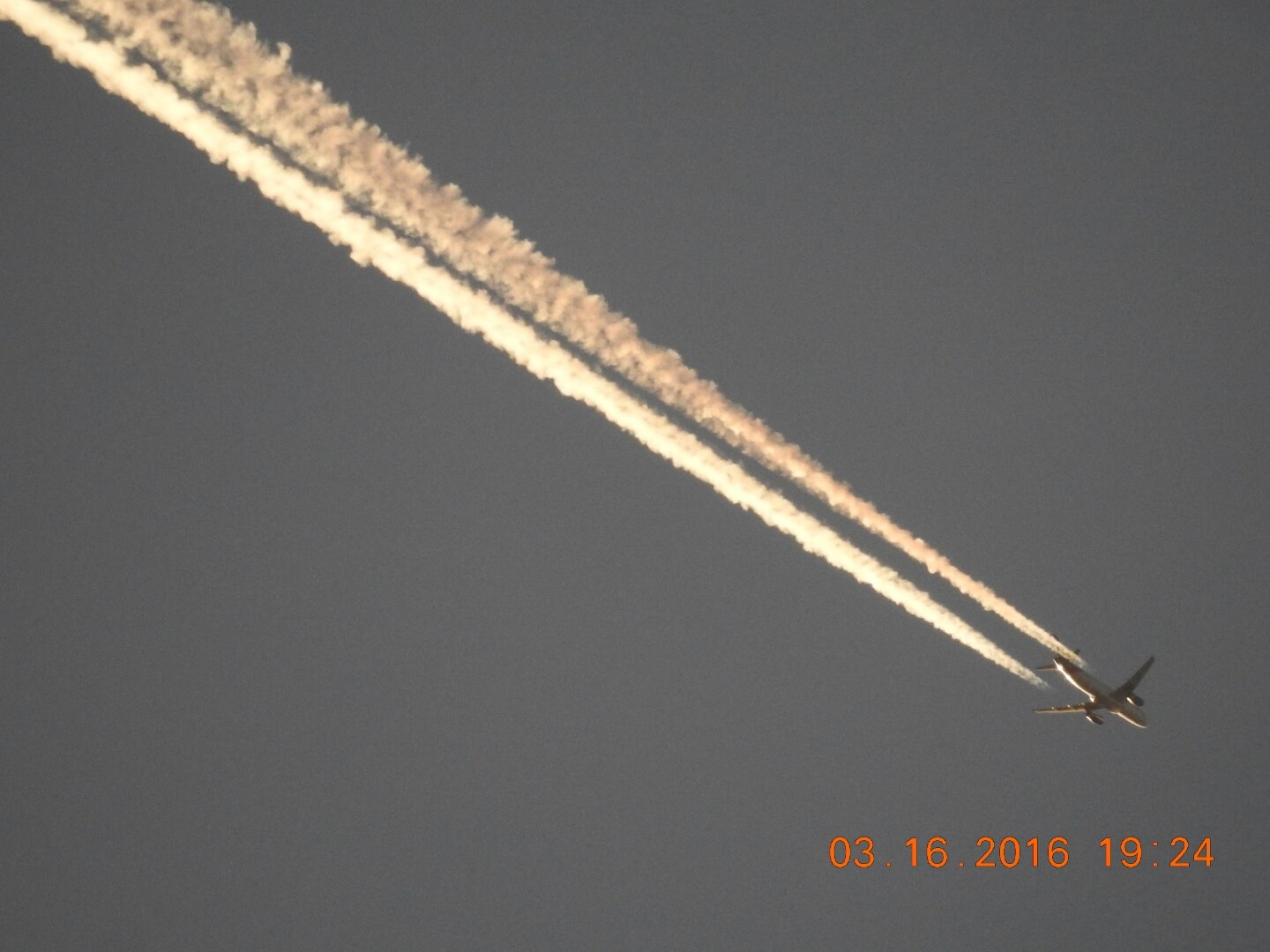 https://www.facebook.com/photo.php?...74123111987.2049454.1199070566&type=3&theater