Vaccinated children have up to 500% more disease than unvaccinated children
http://www.naturalnews.com/036220_vaccinated_children_disease_allergies.html
The Bachmair study is actually a survey. In fact, it's just a
voluntary questionnaire
.
Who's filling out this questionnaire ? ...people who already believe or suspect their illnesses come from vaccines.
That's no "study" - that's just a confirmation of bias. The results of such a strong bias should not be compared to the results of a rigorously controlled study.
NaturalNews said:

Originally, the recent still ongoing study compared unvaccinated children against a German national health survey conducted by KiGGS involving over 17,000 children up to age 19. This currently ongoing survey study was initiated by classical homoeopathist Andreas Bachmair.
Further down in the NaturalNews article it mentions a 1992 study,
In the 1992 IAS study also
is mentioned in Sue Claridge' book...
(also a write-in survey with no controls), it also contains the same bias - survey questionnaires (data) were sent in by IAS "members and associates".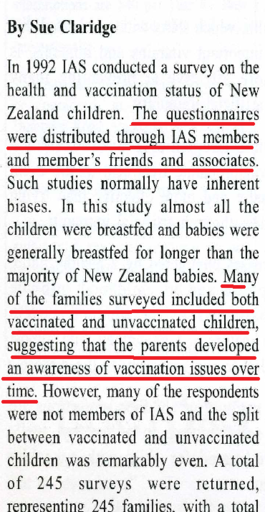 I'm surprised the 500% figure was not more, given that the "data" used for the survey was heavily biased because it came from parents, friends, and colleagues.....and most likely were "guesses or suspicions" by people afraid or worried of vaccines, .....laying blame to any illness to that of vaccines.
It's a survey, more clearly....a pole from some fringe believers, and who are mostly medically non-professional.
Here's one opinion of the survey responders, included in in the Bachmair study, showing an distrust of conventional medicine.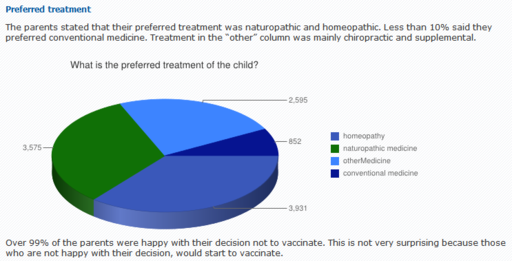 http://www.vaccineinjury.info/vacci...lth-unvaccinated-children/survey-results.html