Administrator
Staff member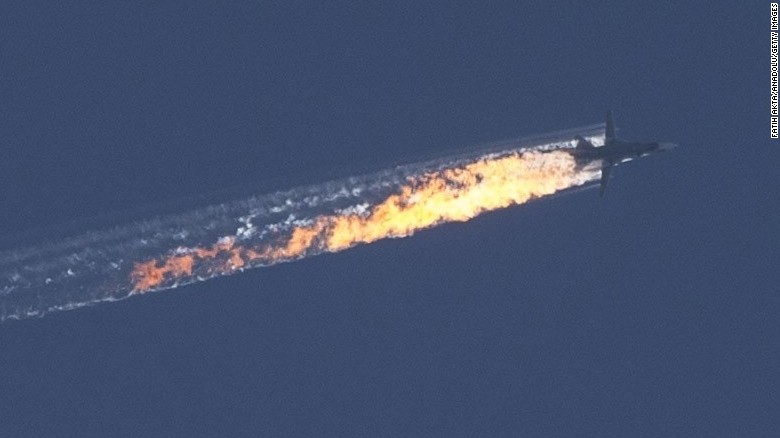 Source:
http://www.cnn.com/2015/11/24/middleeast/warplane-crashes-near-syria-turkey-border/index.html
A Russian Su-24 was shot down by Turkey on Nov 24 2015. This has serious geopolitical implications which can be discussed elsewhere. The pilot of the plane ejected before the above photo was taken, but may have been shot during descent.
So obviously there are far more significant things here, but something that's interesting to the contrail nerd in me is the unique trail that was left by the plane. It looks like an aerodynamic contrail. But then clearly there's been a major fuel breach. Are we actually seeing a contrail here? Or is it fuel being automatically dumped, or some kind of seam split along the wings? Is it a combination of factors?
If it's an aerodynamic contrail, then is the flame affecting it? It seems like the "top" of the trail is quite even, and the "bottom" has patches of more intense white, and then some less dense areas, as if the heat and moisture of the fuel burn are involved.
In this wider shot we see smoke on the left.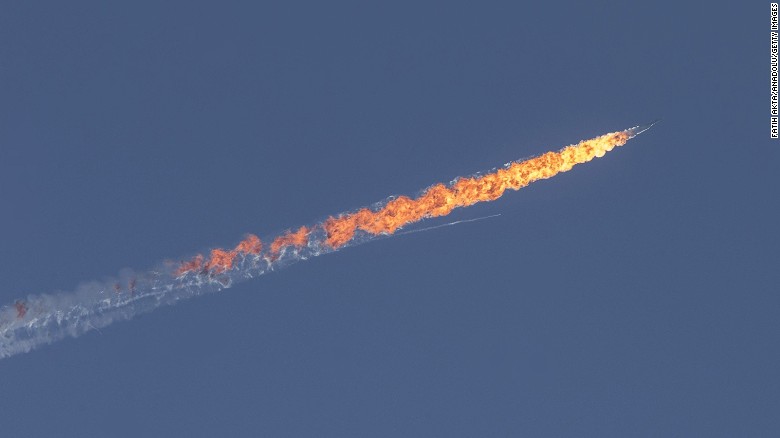 And eventually it seems like just smoke.