Administrator
Staff member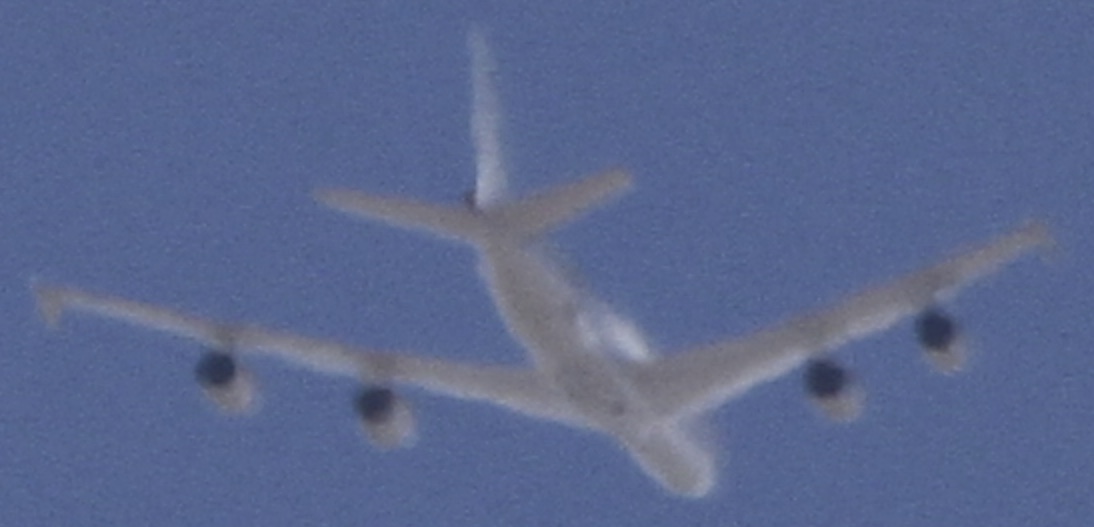 I saw this unusual four engined plane overhead (Shingle Springs, CA), quite low, maybe 20,000 feet, and it seemed like it was heading for Sacramento. At 18:50 UTC. It looked all white to the naked eye. It was quite clear overhead, but by the time I'd got my camera it was a few miles away, hence the above blurry photo.
Strangely it did not show up on FR24. I was wondering if it might be air force one. The colors seem a rough match. But it seems to have winglets or wingtip pods, absent from the
VC-25.
Or maybe an E-6 TACAMO? That would explain the wingtip pods.
Last edited: