I felt like a true contard today as I was snapping photos of contrails from a moving car....and I am ashamed/proud to say it was my wife who pointed it out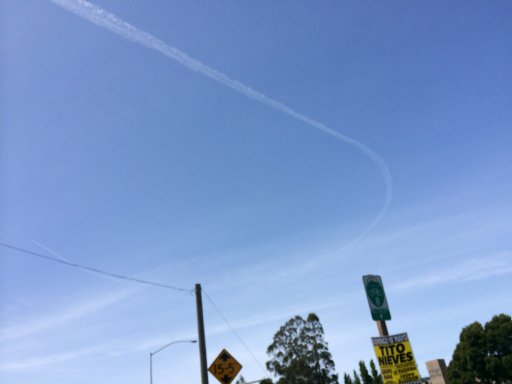 Not really a "race track" contrail as it just made one pass but a big loop of a contrail. My guess is that it was climbing after taking off from SFO or San Jose? The older portion of the trail was heading east to west and then west to east after the u-turn. The older portion
seems
much lower than the newer portion but we know how that goes. In the second photo the trail(s) are the same just the "U" portion was out of frame.
A very contrail-ly sky today despite a record setting heat wave...but there is a front moving pushing down from the PNW and pushing some upper level moisture with it...and hopefully a sea breeze will follow this afternoon.
Can anyone with more flight search skills help track down the flight....these pics were taken at approximately 11:20am PST over southern Marin county, CA.
Last edited by a moderator: