Administrator
Staff member
The above image is a recreation of what I say yesterday, as unfortunately the trails had faded before I had a chance to grab my camera. I did not see the plane, but was told it was from a simple plane traveling north. Had I not been told this, I would have assumed that it was from two fighter jets traveling in formation.
The trails were almost directly overhead, maybe 5° off the vertical, and i was in Shingle Springs, California. A quick look at Flightradar24 showed the culprit.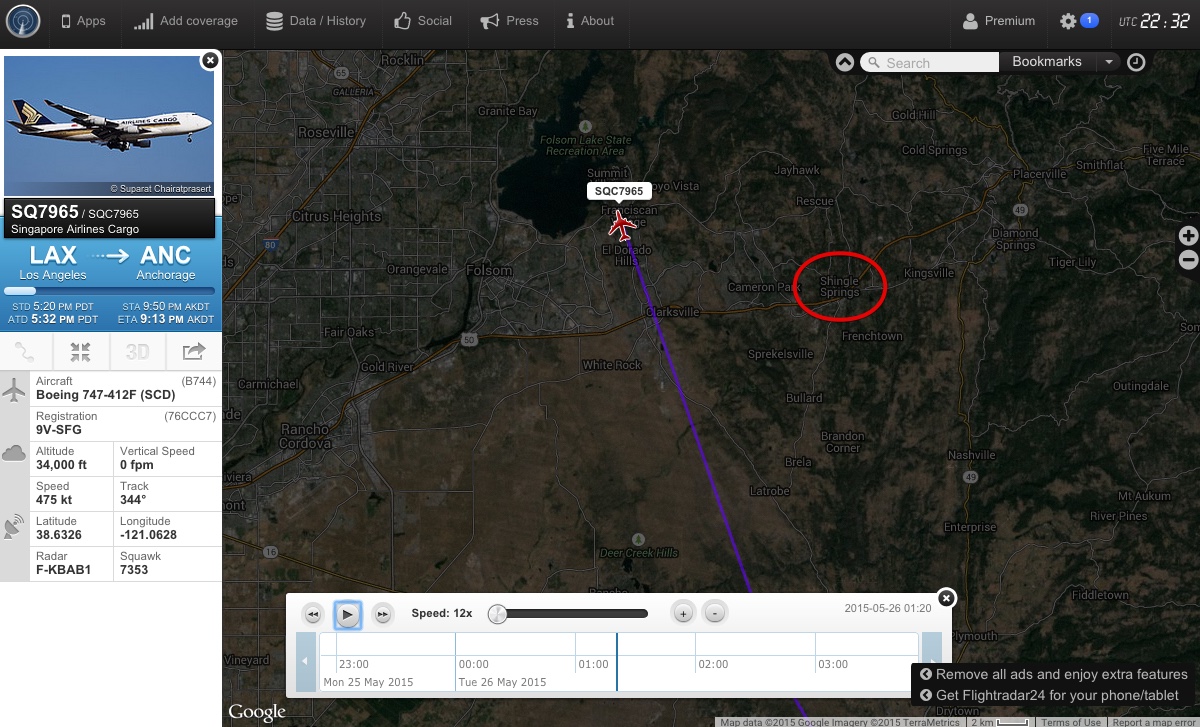 An unusual 747 overflight, nearly directly overhead. SA7965, a cargo flight from Los Angeles to Anchorage, Alaska. The two trails must have been remnants of a hybrid contrail (exhaust contrails entrained and amplified by the wake vortices) that happened to be a bit more persistent because of a more humid patch of air.
I had originally mistaken it for two contrails (from separate planes) as they were so far apart. However the 747 has a very wide wingspan, and when it is directly overhead, then the wake vertices will visually be quite separate.