Administrator
Staff member
Via Twitter
: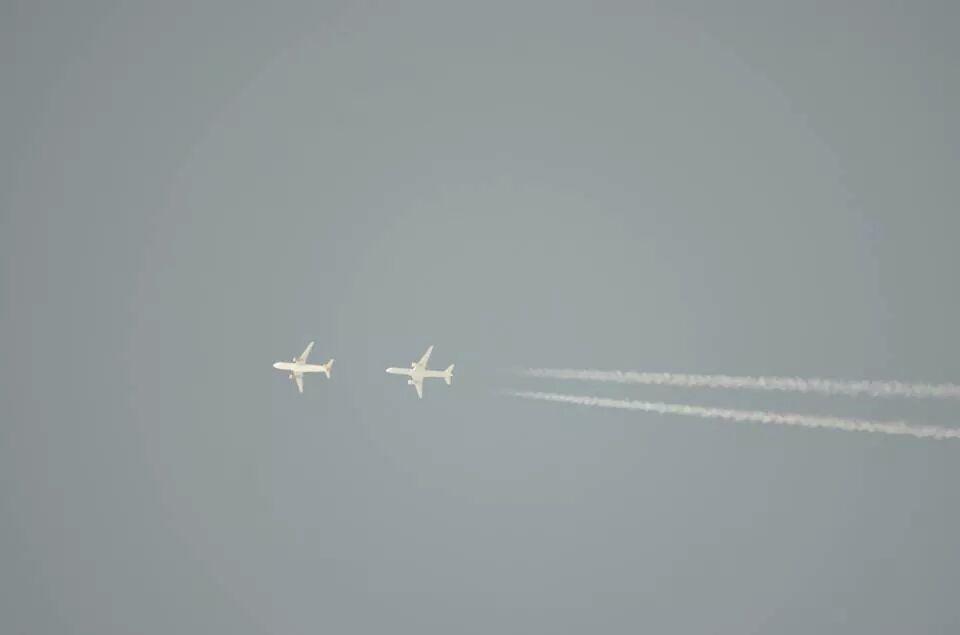 The first thing to notice here is that the planes are not actually the same type: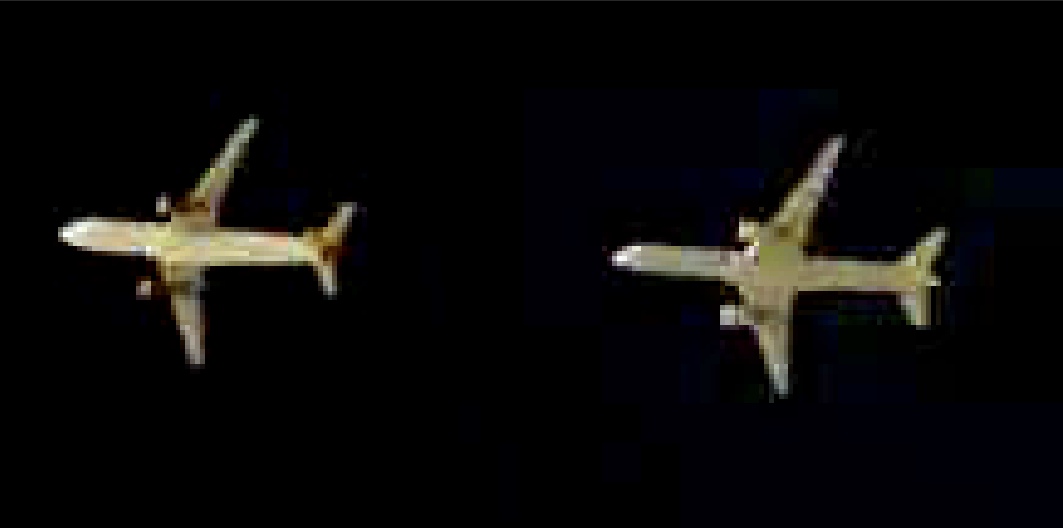 But even if they were, the visual difference in size between a plane at 36,000 feet, and another at 38,000 feet is just 5%. In this image, the visually smaller plane on the left is 57 pixels long, the large plane is 67. So if the plane on the right were at 36,000 feet, and the plane on the left were the same model of plane, then going by the lengths, the plane on the left would be at 36000*67/57 = about 42,000 feet, or 6000 feet higher.
And given that contrailing humidity can vary in as little as 1000 feet, that's plenty of room for there to be a difference.