Around 1417BST, facing WSW 240deg from approx. 51.82,-0.85 - corner of my eye I see what initial instinct was a parasail, but not quite right for that. No sound.
It was moving in a constant direction of approx 300deg. Altitude and speed hard to gauge because I had little idea what size it was - the timestamps on the images might help with that, I was shooting around 1 frame per second.
Cropped;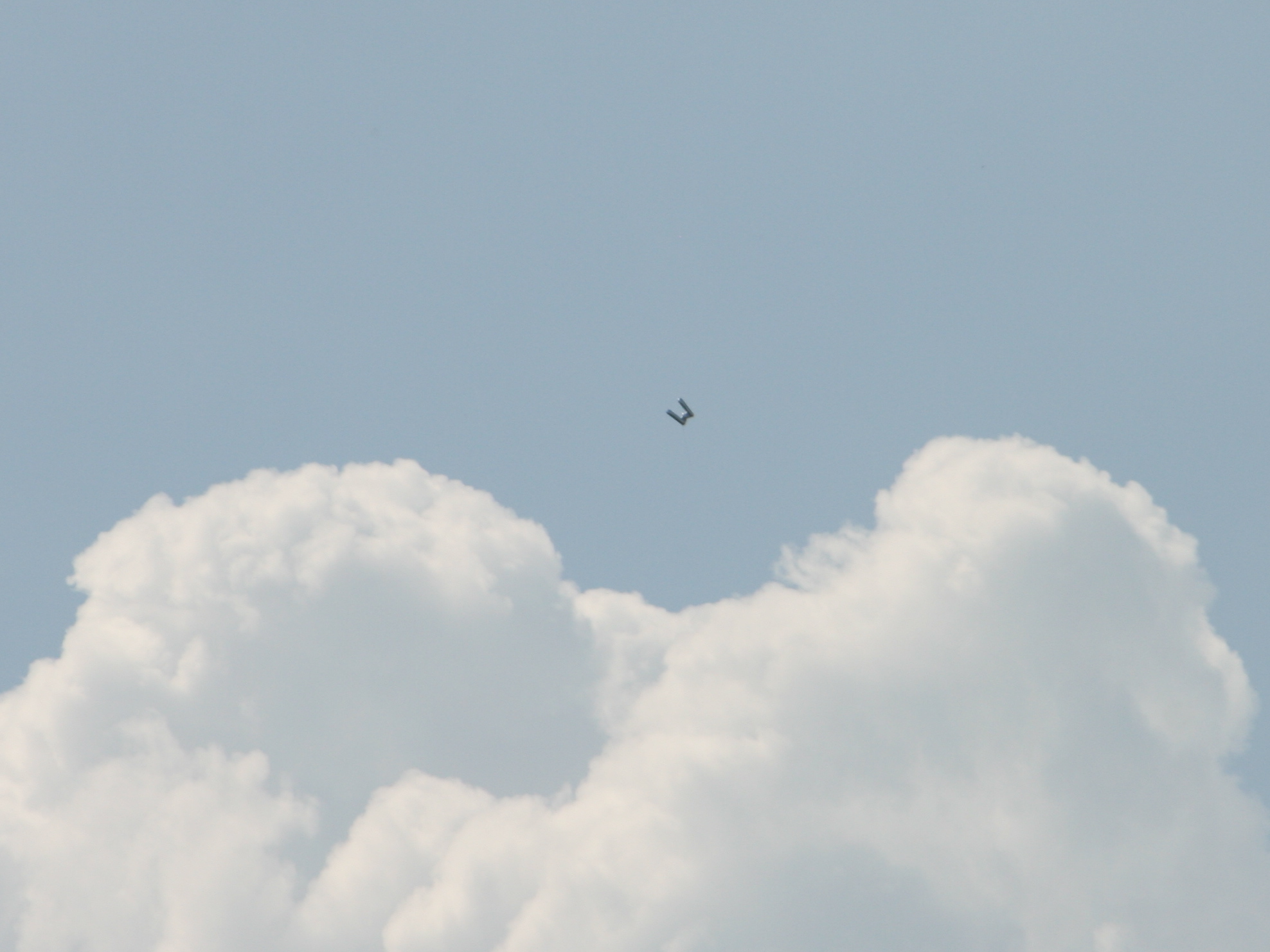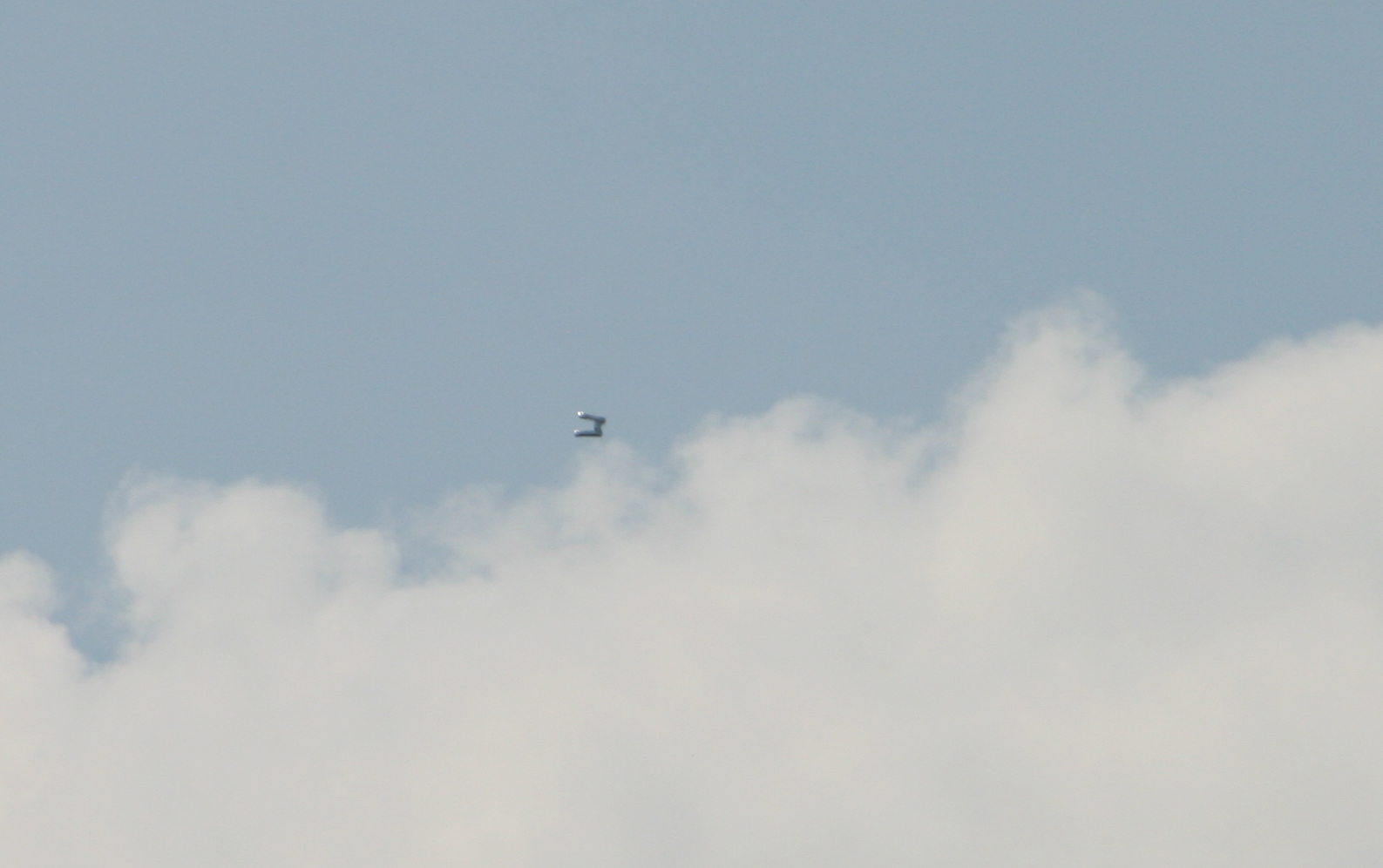 Flickr album of all photos:
https://www.flickr.com/photos/gridlock/albums/72157668125752635
My best guess? Although it might be the Enterprise picking up a whale, I think I can make out a tether line in;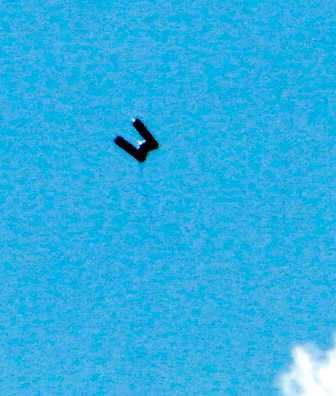 Some sort of dirigible? It was way bigger than a mere child's balloon so maybe a solar blimp, or 2 tied together?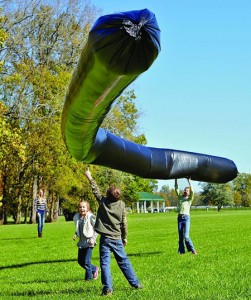 It really was moving at quite a clip though. LHR's traffic is all stacking away from my today so nothing on FR24 in the right direction;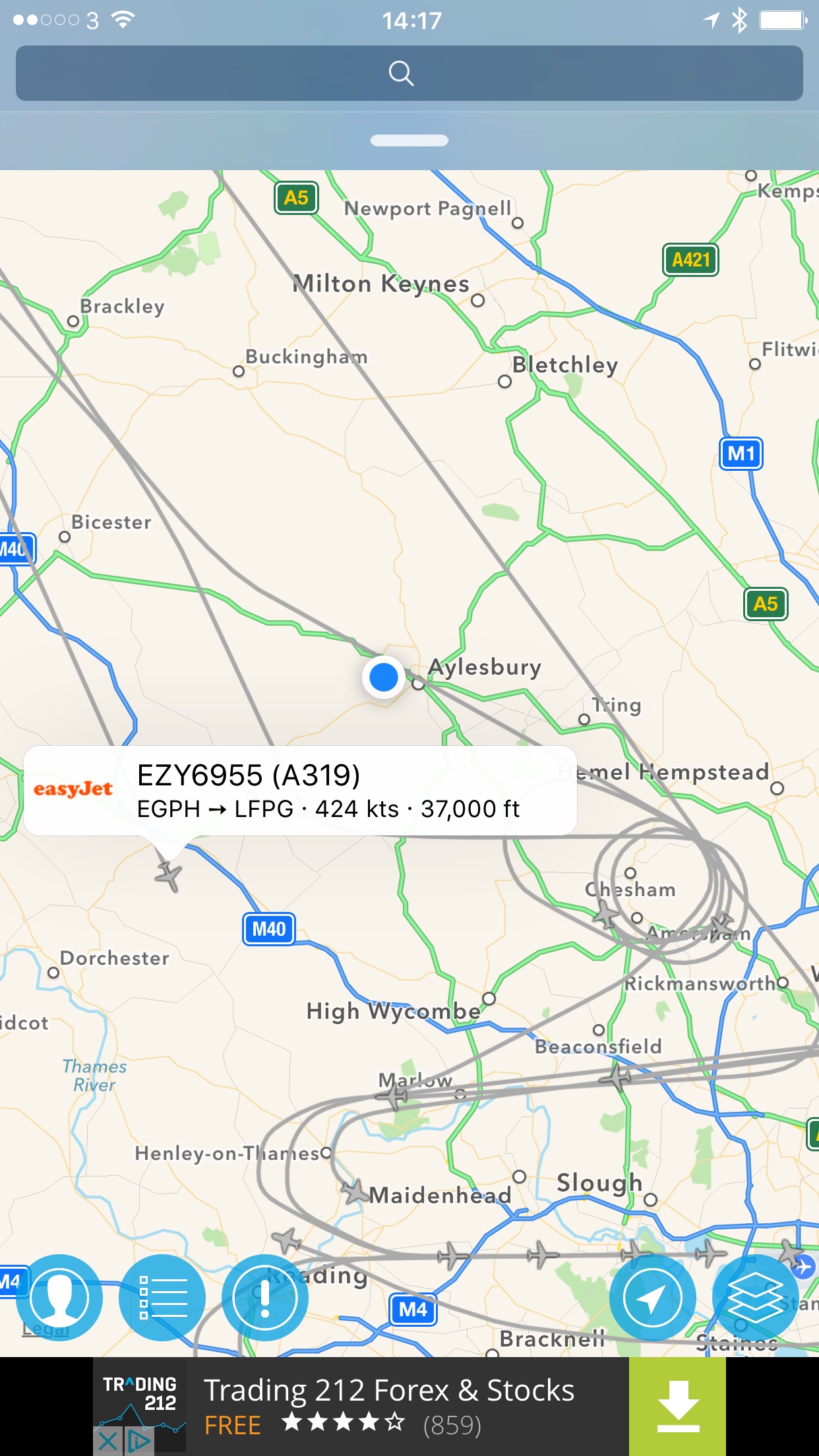 If nothing else it was a test of my Skydentify reaction skills - I should have made more notes about apparent speed, direction and size...And video. Needed video.
EDIT: From
@Mick West
;
Last edited: