I'm probably not using the quotes forum properly, but hey, everything is worth a shot.
--
Seems to be this picture making its rounds on the internet such as this: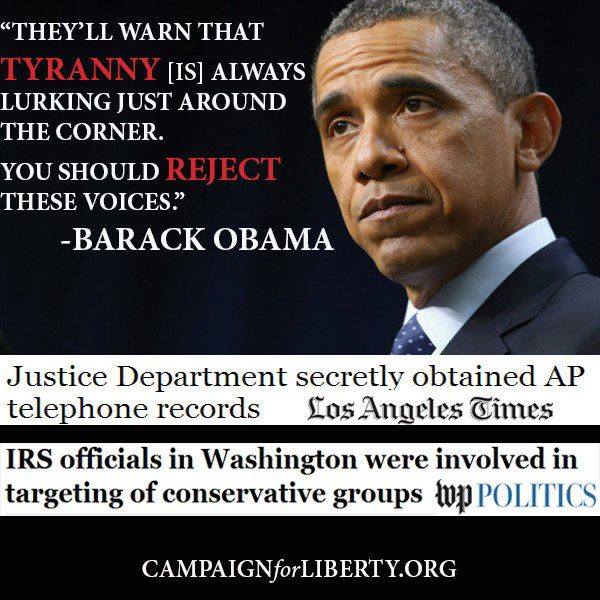 I did simple research of the quote on the internet, and it seems to come from Obama's commencement speech at Ohio State University on May 5, 2013.
As it turns out, the quote is real. I think conspiracy believers use this quote as irony when looking at the below headlines, and calling Obama a 'sheep dressed in fox clothing' or a 'simple pawn to the elite' and etc.
Here is part of his speech, to give context to the quote :
http://blogs.wsj.com/washwire/2013/05/06/transcript-obamas-commencement-speech-at-ohio-state/
The Facts:
Obama isn't saying "Oh, you hear those people not trusting us? They're morons and liars!"
In fact, he's actually saying that if you don't have 100% trust in the government, and says that it's fine, while 100% encouraging for individualism. ("because we know this country cannot accomplish great things if we pursue nothing greater than our own individual ambition.")
For someone who is part of a group wanting to control the entire world by putting innocent people in FEMA camps, why would he tell this to us? Shouldn't he be telling us the opposite? I guess it's "all part of the plan".
So yeah, not really debunked anything, just put it into proper context, I suppose.