I'm probably not using the quotes forum properly, but hey, everything is worth a shot.
--
Seems to be this picture making its rounds on the internet such as this: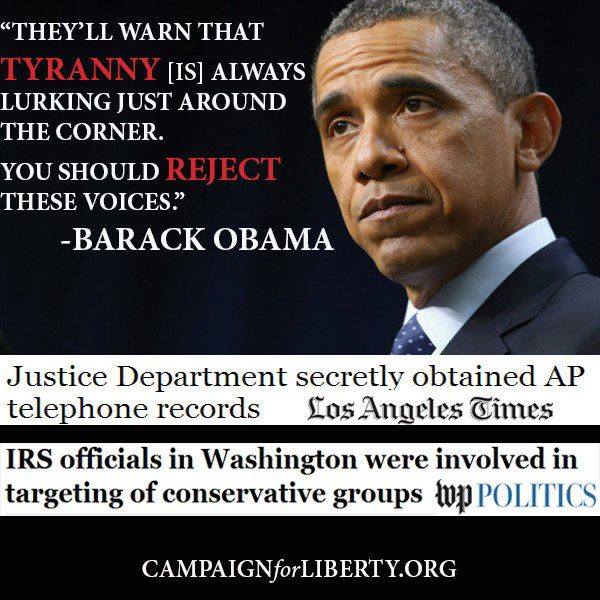 I did simple research of the quote on the internet, and it seems to come from Obama's commencement speech at Ohio State University on May 5, 2013.
As it turns out, the quote is real. I think conspiracy believers use this quote as irony when looking at the below headlines, and calling Obama a 'sheep dressed in fox clothing' or a 'simple pawn to the elite' and etc.
Here is part of his speech, to give context to the quote :
[The founders of the US thought us]To educate our people with a system of public schools and land-grant colleges, including The Ohio State University. To care for the sick and the vulnerable, and provide a basic level of protection from falling into abject poverty in the wealthiest nation on Earth.
To conquer fascism and disease; to visit the Moon and Mars; to gradually secure our God-given rights for all of our citizens, regardless of who they are, or what they look like, or who they love.
We, the people, chose to do these things together — because we know this country cannot accomplish great things if we pursue nothing greater than our own individual ambition.

Unfortunately, you've grown up hearing voices that incessantly warn of government as nothing more than some separate, sinister entity that's at the root of all our problems; some of these same voices also doing their best to gum up the works. They'll warn that tyranny is always lurking just around the corner. You should reject these voices. Because what they suggest is that our brave and creative and unique experiment in self-rule is somehow just a sham with which we can't be trusted.

We have never been a people who place all of our faith in government to solve our problems; we shouldn't want to. But we don't think the government is the source of all our problems, either. Because we understand that this democracy is ours. And as citizens, we understand that it's not about what America can do for us; it's about what can be done by us, together, through the hard and frustrating but absolutely necessary work of self-government.
http://blogs.wsj.com/washwire/2013/05/06/transcript-obamas-commencement-speech-at-ohio-state/
The Facts:
Obama isn't saying "Oh, you hear those people not trusting us? They're morons and liars!"
In fact, he's actually saying that if you don't have 100% trust in the government, and says that it's fine, while 100% encouraging for individualism. ("because we know this country cannot accomplish great things if we pursue nothing greater than our own individual ambition.")
For someone who is part of a group wanting to control the entire world by putting innocent people in FEMA camps, why would he tell this to us? Shouldn't he be telling us the opposite? I guess it's "all part of the plan".
So yeah, not really debunked anything, just put it into proper context, I suppose.