Administrator
Staff member
So I was reading Edward Bernays papers at the Library of Congress, and I came across this statement that he made in some notes for his memoirs.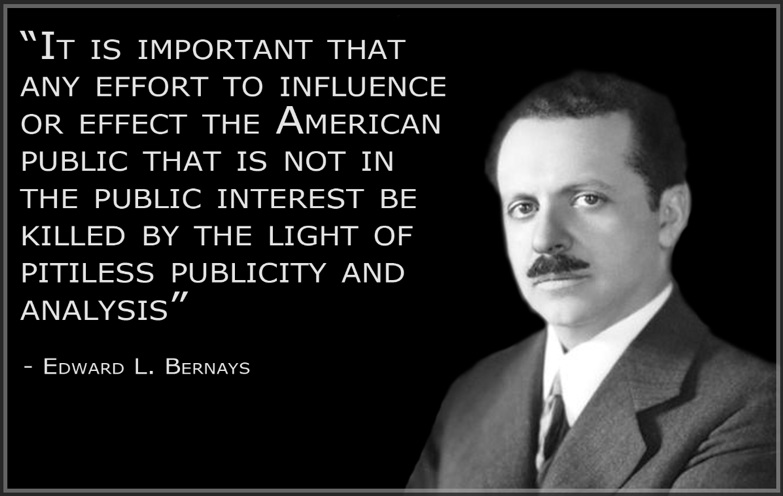 And I made the above image, as an experiment to see if it would spread.
Bernays is a popular figure in advanced conspiracy culture, as he's know as a very successful PR person, and an advocate for using "propaganda" for the good. Conspiracists point to this as evidence of how the elite is manipulating everyone via the media.
The above quote though, sounds good out of context. He goes on to equivocate, and says how hard it is to tell what's good and what is not. But the quote alone sounds like he's very anti-conspiracy, and pro-debunking, which is quite ironic.
Anyway, maybe slip in the image at some Facebook groups, see if it spreads.
Last edited: